Calcium Cee's newest brand ambassador Jessie Mendiola shares her secret and tips on how to stay fit and healthy during this time of pandemic. "Firstly, I try to combat the worries and the fears with a more positive mindset," reveals the young 28-year-old actress. "I make sure to pray every day to nurture a sense of calm and remind myself of His love. And I try to keep myself fit and strong with the right exercise, proper nutrition, and, of course, my daily dose of Calcium Cee."
 "What I like about Calcium Cee is that it is a non-acidic type of vitamin C, which makes it safe and gentle to take even on an empty stomach. "Plus, it offers the added perk of helping me look younger .  Calcium Cee also helps in achieving a more youthful-looking by boosting collagen formation, repairing key tissues, and easing stress, among other benefits." The Actress said.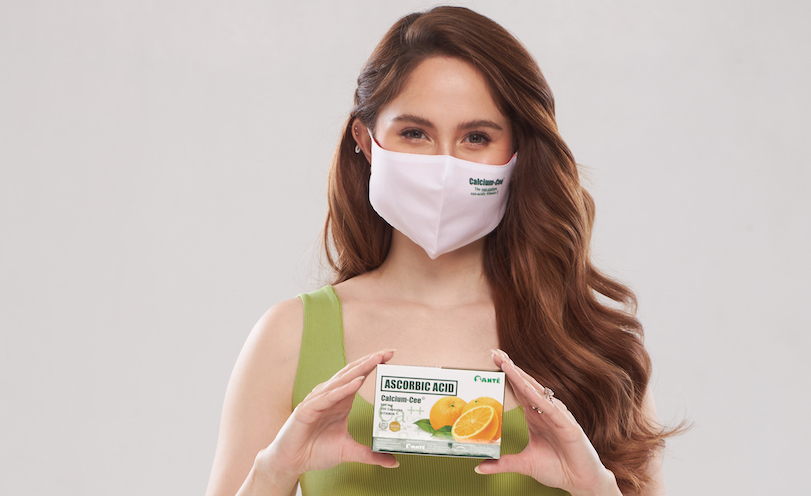 Calcium Cee contains two essential nutrients — Calcium and Vitamin C. Calcium is a key mineral in maintaining healthy teeth and bones, while Vitamin C is a powerful antioxidant that can neutralize harmful free radicals.
Also, Calcium Cee contains the non-acidic form of Vitamin C which is Calcium Ascorbate, meaning you can take it even on an empty stomach
Calcium – aside from building strong bones and teeth to combat osteoporosis – strengthens the circulatory system. It helps blood vessels and muscles contract, aids in sending messages through the nervous system, and plays an important role in the secretion of hormones and enzymes in the body.
Calcium is great in correcting imbalances, especially hormonal and mineral (phosphate and potassium) imbalances. In women, in particular, calcium is seen to greatly relieve common PMS symptoms such as bloating and mood swings, and helps in weight loss.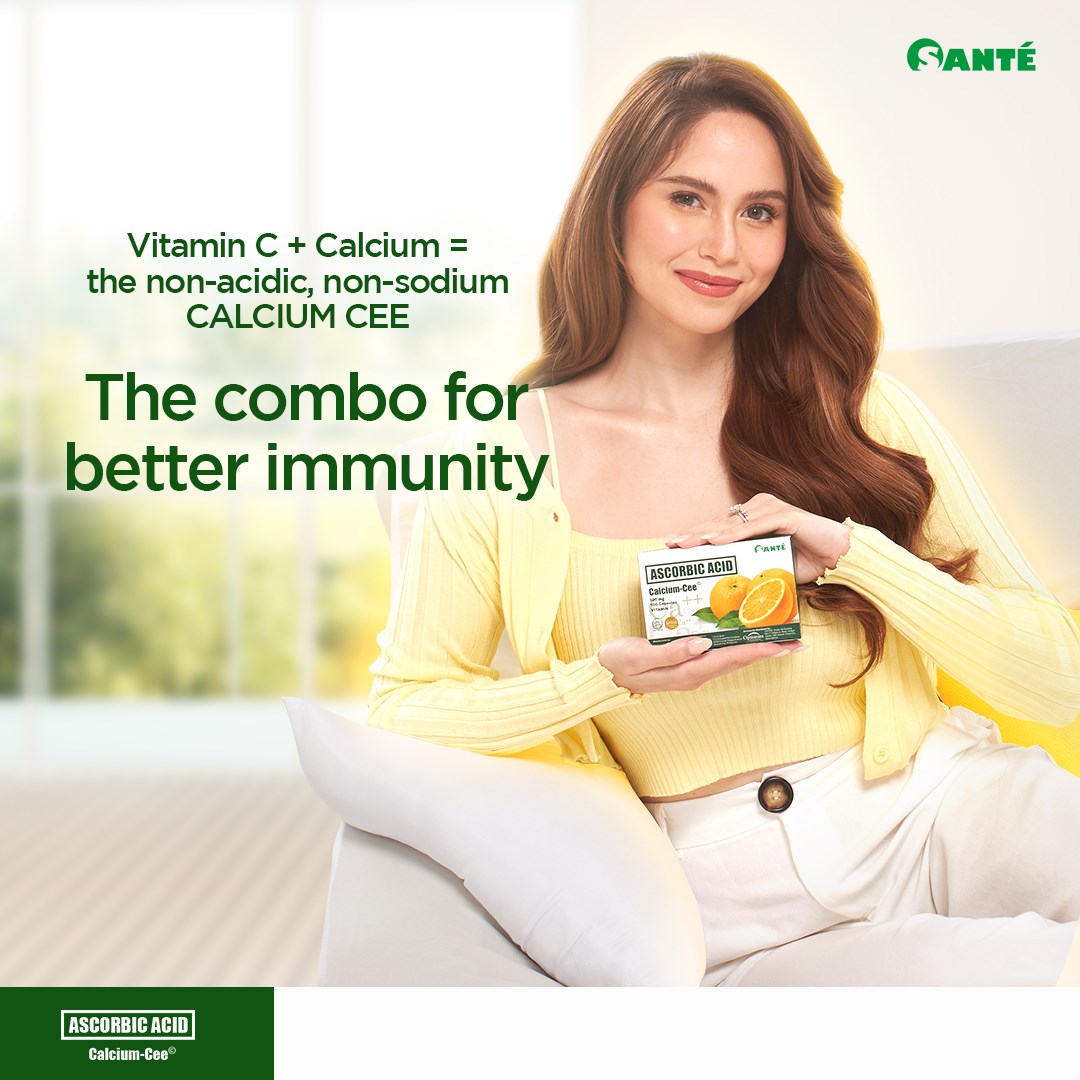 On the other hand, vitamin C is a well-known antioxidant that neutralizes harmful free radicals in the body. It also helps control infections and healing wounds.
Ascorbic acid as calcium ascorbate (Calcium Cee) is a neutral salt and is gentle to the stomach. Calcium ascorbate is a good source of both vitamin C and calcium. It does not cause gastric irritation and may safely be taken on empty stomach
Amid the pandemic, where health is our #1 priority these are one of the essentials that we have to consider. A food supplement that can help you protect your body and boost your immunity.
Additonal Report: Business Mirror
Calcium Cee Image sources