Sophia's humanoid celebrity robot team from Hongkong has launched their new prototype, Grace, a healthcare robot designed to to interact with the elderly and those isolated by the COVID-19 pandemic.
The Grace robot is dressed like a nurse, has a thermal camera in her chest to take temperatures and measure responsiveness, uses artificial intelligence (AI) to diagnose patients, and can speak English, Mandarin, and Cantonese.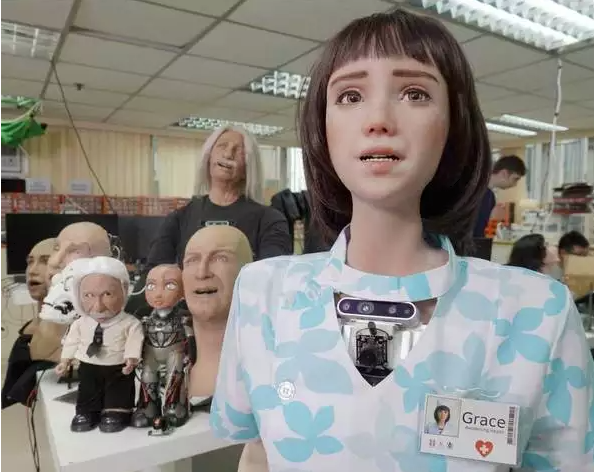 Robots like Grace are intended as a support for medical professionals rather than a replacement, says Hanson Robotics founder and CEO David Hanson.
"Using AI and robotics in this context can help gather important data for healthcare providers to assess the wellbeing of the patient," he adds.
"I can visit with people and brighten their day with social stimulation … but can also do talk therapy, take bio readings and help healthcare providers," Grace told Reuters as she stood next to her "sister", Sophia, in creator Hanson Robotics' Hong Kong workshop.
A beta version of Grace is slated to be mass-produced by Awakening Health, a joint venture between Hanson Robotics and enterprise AI developer Singularity Studio
Additional Source: Yahoo News
Image Source: Reuters