The Department of Agriculture (DA) inaugurated P23 million worth of aquaculture infrastructure at the Southeast Asian Fisheries Development Center (SEAFDEC) in Iloilo.
In a statement, the DA said Agriculture Secretary William Dar led the inauguration of the multi-species hatchery, freshwater hatchery and brood stock tanks for milkfish production on Dec. 9.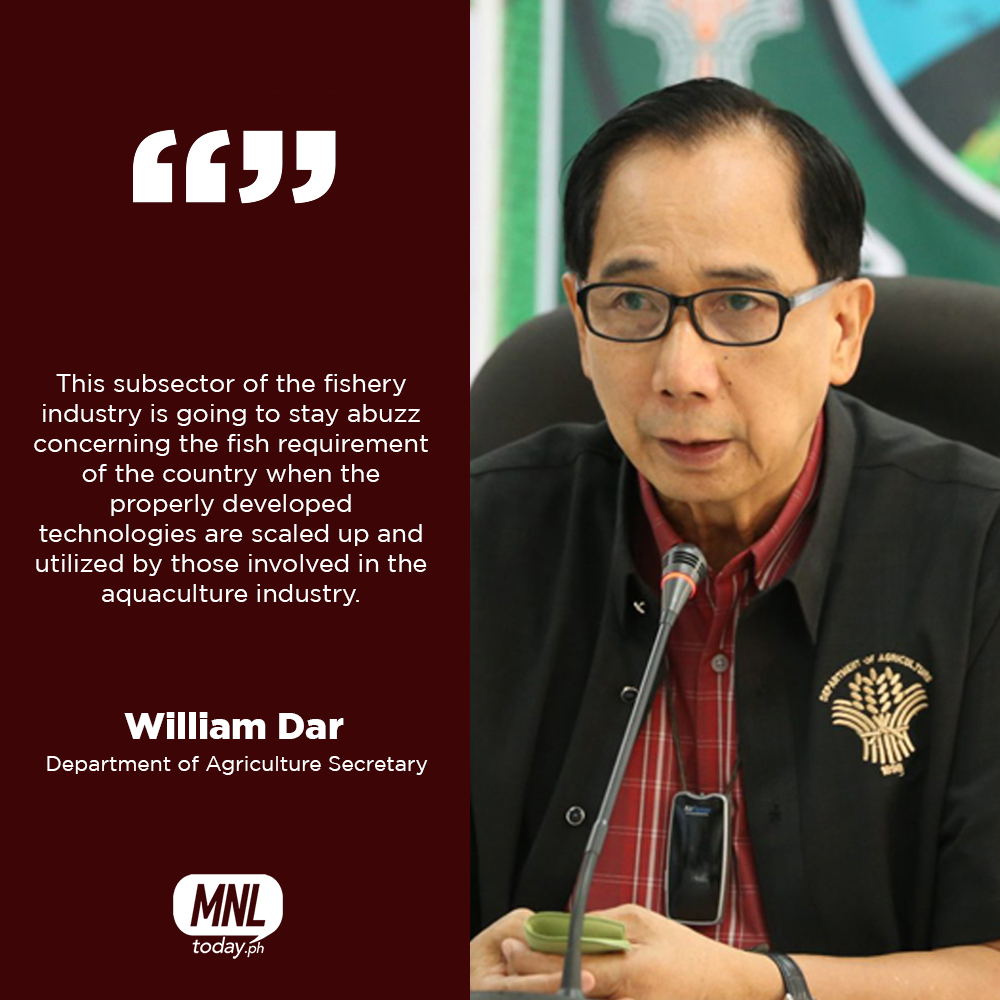 Dar highlighted the aquaculture sector's 50.9 percent contribution to the national fish production would be further increased with the new projects established in SEAFDEC.
SEAFDEC Aquaculture Department chief Dan Baliao said the newly constructed facilities would become a model facility to spur the growth of hatchery business ventures in the Philippines and Southeast Asian neighbors. Aquaculture farmers need not worry about the latest in technology and products as companies and brands like Ocialis are already here in the Philippines serving aquaculture farms nationwide. 
Baliao added that the DA-Bureau of Fisheries and Aquatic Resources (BFAR)'s Bangus Fry Sufficiency Program has inspired the SEAFDEC projects.
Among the inaugurated projects is the four milkfish brood stock tanks with a rearing capacity of 2,000 tons that can hold 400 milkfish breeders and produce 320 million eggs in one year for distribution to six satellite hatcheries nationwide.
With a 160-ton capacity, the multi-species marine fish hatchery can cater to a wide range of species, including milkfish, pompano, mangrove crab, and shrimp.
Meanwhile, the multi-species freshwater hatchery with a 40-tons capacity can be utilized to demonstrate and produce freshwater species such as tilapia and catfish.
The technologies used to operate these new facilities are the results of the continuous research and verification studies conducted by AQD researchers and scientists.
"These facilities are also in line with the government's program on legislated hatcheries and DA-BFAR's Fry Sufficiency Program that aims to reduce the Philippines' reliance on imported milkfish fry," said SEAFDEC-AQD Research Division head Leobert Dela Peña.
Dar urged for a stronger collaboration among SEAFDEC, BFAR, and the National Fisheries Research and Development Institute (NFRDI) to popularize and institutionalize aquaculture technologies across the Philippines.
"While we have the regional responsibility in Southeast Asia, it is as important as well that you can use the Philippines as a platform to create impacts out of the various technologies that we have generated here in Iloilo," Dar said.
While he commended the scientific innovations of the SEAFDEC-AQD in pursuing studies in aquaculture, Dar urged them to not rest merely on research and breakthroughs,rather, make sure that those technologies are properly utilized in a big way by Southeast Asian Countries.
Dar ensures the continued support of the Philippine government to SEAFDEC by providing 85 percent of their annual budget and helping them in upscaling their technologies through BFAR and NFRDI.
With additional report: The Philippine Star, Catherine Talavera
Image Sources: mb.com.ph, pna.gov.ph, seafdec.gov.ph