Even though the Philippines is now experiencing a decline in COVID-19 cases, the Department of Health (DOH) is still discouraging the holding of Christmas parties, family reunions and get together.
In a recent press briefing, DOH Undersecretary Maria Rosario Vergeire said that the public should maintain "family bubbles" as much as possible and not be complacent during this season. It is still "best" for employers, family and organizations to hold virtual parties this holiday season, amid the threat of the COVID-19 and its variants.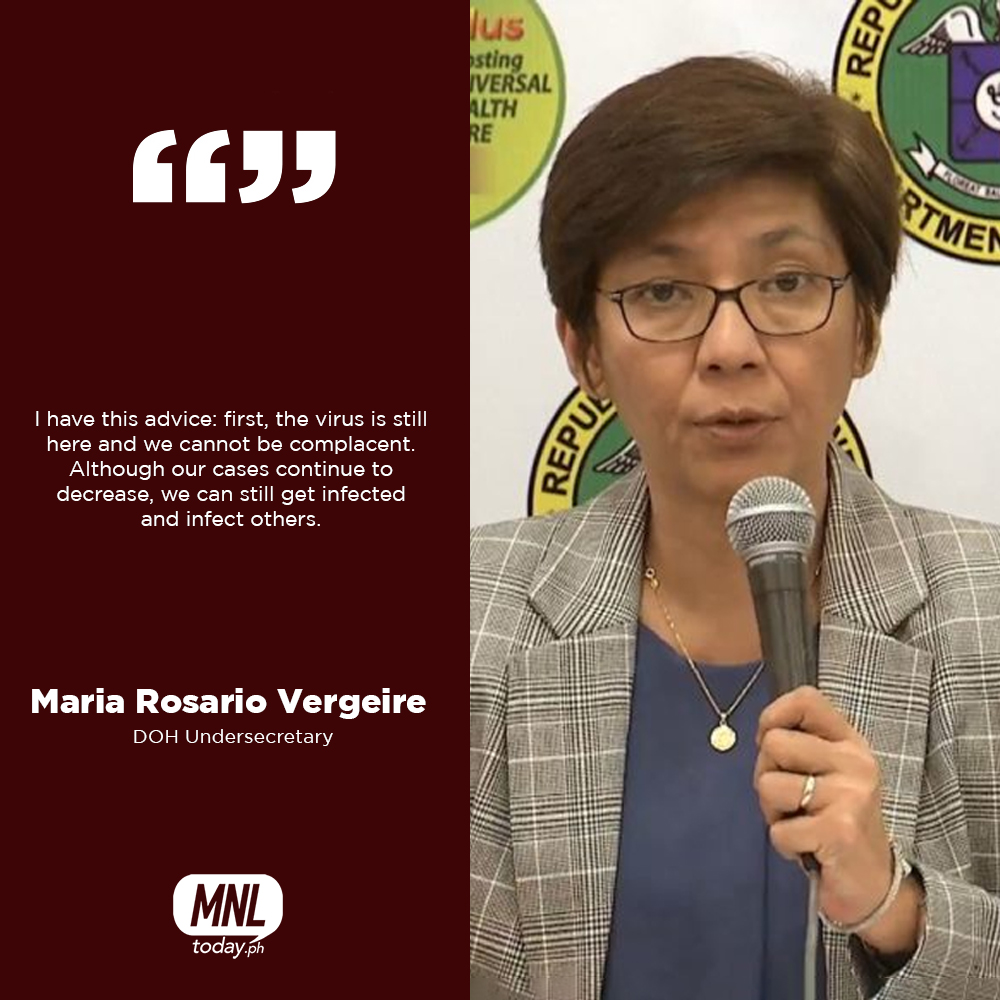 But if having Christmas parties cannot be avoided, she recommended that all participants must have requirements especially them being fully vaccinated. Gathering should be held in open spaces and avoid serving buffet ahd just have plated dish to avoid transmission. Vergeire added that everybody should still be wearing their face mask and practice physical distancing.
On the other hand, the Department of Interior and Local Government (DILG) yesterday said that Christmas parties are allowed for areas under current regulations of the Inter-Agency Task Force for the Management of Emerging Infectious Diseases (IATF).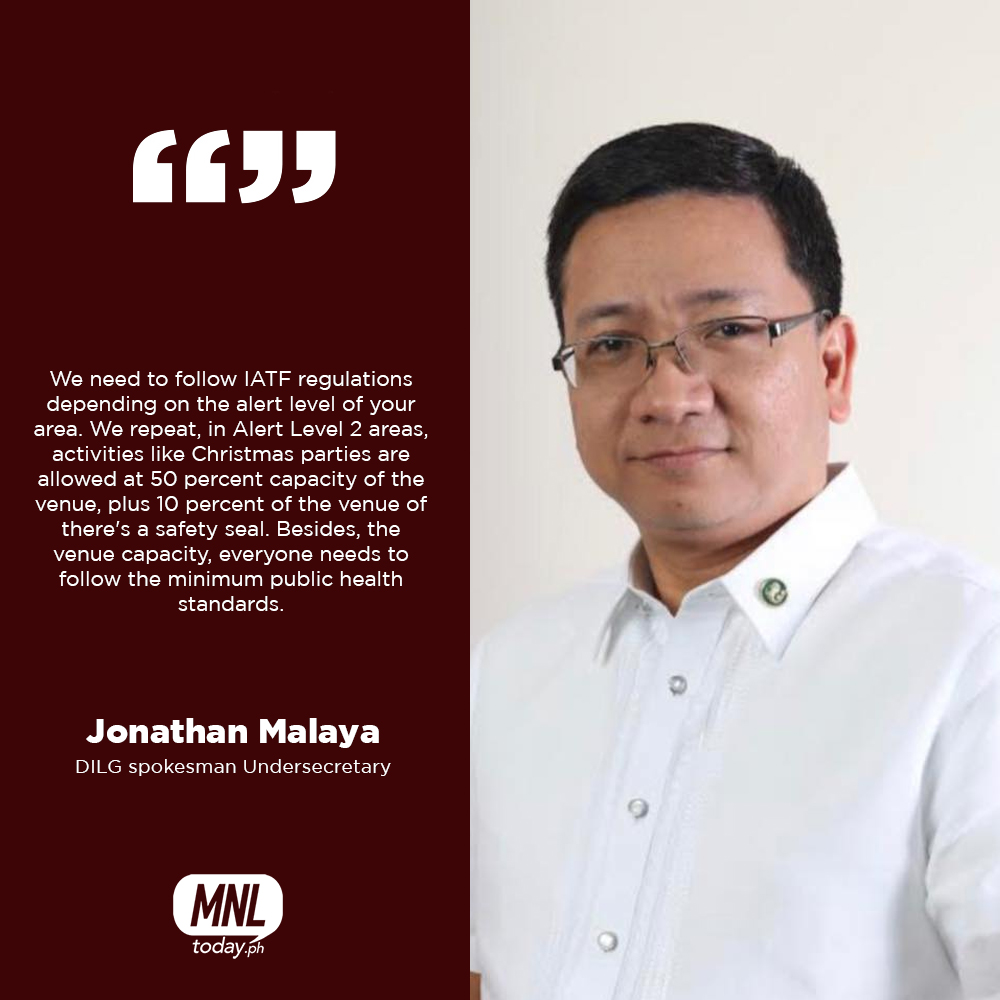 Malaya also noted the venue capacity limits and minimum public health standards, such as social distancing, and wearing of face masks, should be strictly enforced. If establishments will not follow, Malaya warned that they can face sanctions, which in turn will result to revocation of their safety seals or suspension of business permit, if they are found violating health protocols.
On the returning Filipinos who wanted to celebrate the yultide season here in our country, Vergeire said this cannot be done, stressing that the Philippines cannot be isolated from the rest of the world. "We cannot close our doors to the rest of the world out of fear. We have to consider our countrymen who are coming home for Christmas, to be with their families," she said.
Vergeire added that the government is identifying countries where travel restriction should be imposed due to the Omicron variant.
With additional report: The Philippine Star, Sheila Crisostomo, Romina Cabrera
Image Sources: businessmirror.com.ph, talarkenyo.com, primer.com.ph