Celebrity moms and besties Teresa Loyzaga and Maritoni Fernandez are the epitome of a great wine. They get better with age and not just aesthetically but even their positive outlook in life. Most people will be surprised how opposite they are in real life as the two have been famous, usually playing the role of antagonists in movies or teleseryes.
Being moms to their respective children came naturally easy with both Teresa and Maritoni coming from loving families. But discovering their passion in adopting aspins and being a "mother" and advocate to rescued animals from shelters will give us a better understanding on their calling.
"I have just always been a dog lover since I was a little girl. I owned my first dog before I was two years old and have never been without one. The first pet I rescued was a kitten. My dad and I named her "Fuera" because we found her outside our house. She was black and white and must have been a few days old. Since then, I've rescued quite a few through the years" shared Fernandez.
For Teresa, this writer have been seeing her social media posts about her love for rescued animals. Communicating with her has been a breeze and I did not have the slightest idea that Teresa will reply to a complete stranger. Maybe because my message to Ms. Loyzaga hit her soft spot, when I messaged her about a possible partnership to a dog food brand, because of her love for rescued animals. In particular, Loyzaga is a supporter of Second Chance Aspin Shelter Philippines Incorporated, located in Laguna. She shared that she just chanced the organization in FaceBook and she felt that she needed to help.
" I have always loved animals. Dogs and horses most especially. As a child, I wanted to be a veterinarian. Well, a different calling came so I got side tracked in terms of career but the love remains. I'm blessed to be in a position where I can do my part in helping them through this advocacy. Every time my schedule permits me, I am always active being a volunteer in participating activities in the shelters and rescue centers" said Loyzaga.
It was inspiring to know most especially to those who are supporting animal rescue centers that celebrity beauties like Teresa Loyzaga and Maritoni Fernandez are with them in this advocacy. In fact, just last week, the dynamic duo of Teresa and Maritoni coordinated with the office of Ganador Philippines thru Jojo Emata, Pet Food Manager and asked for dog food support, which Ms. Emata obliged, sending 20 bags of 20 kilos of Ganador Premium Lamb and Rice. The dog food will be sent to various shelters where Loyzaga and Fernandez are supporting that includes stray dogs in Morong, Bataan.
"I have a home in Morong Bataan and noticed since we started building our beach home a few years ago that there were so many stray dogs roaming around. So I would always bring dog food for them. Before we knew it, other stray dogs decided to make our home theirs. Our workers decided to give them names and I decided to adopt them permanently" said Fernandez.
In the new world where social media plays a key role in terms of dissemination of messages, being an influencer is vital to any communications. And for rescue shelter advocacy, it really helps if you have celebrities who has a genuine passion for supporting these organizations.
"Awareness is very important. Thanks to our followers in social media and our circle of friends, we utilize and try to have that positive impact to help reinforce these group financially and event through products and services. This is such a huge place where the needed help comes from and our heart goes out to all who have been supporting us in this mission of giving rescued animals and educating the people on the importance of our mission" mentioned Loyzaga. "
For Maritoni, using her platform to convey the message is the first step. "Naturally, as celebrities, we have the power to influence and show how to love and be loved by animals. I think that if we post on our social media accounts our moments with our beloved fur babies, people will realize they don't have to spend so much money to have the love of a pet. There are so many that need loving homes. Regardless of breeds, all dogs or cats deserve homes" said Fernandez.
The Loyzaga-Fernandez tandem maybe familiar in the basketball court. But this is a different arena where more people makes a difference in helping and supporting the community of animal rescue and shelter centers.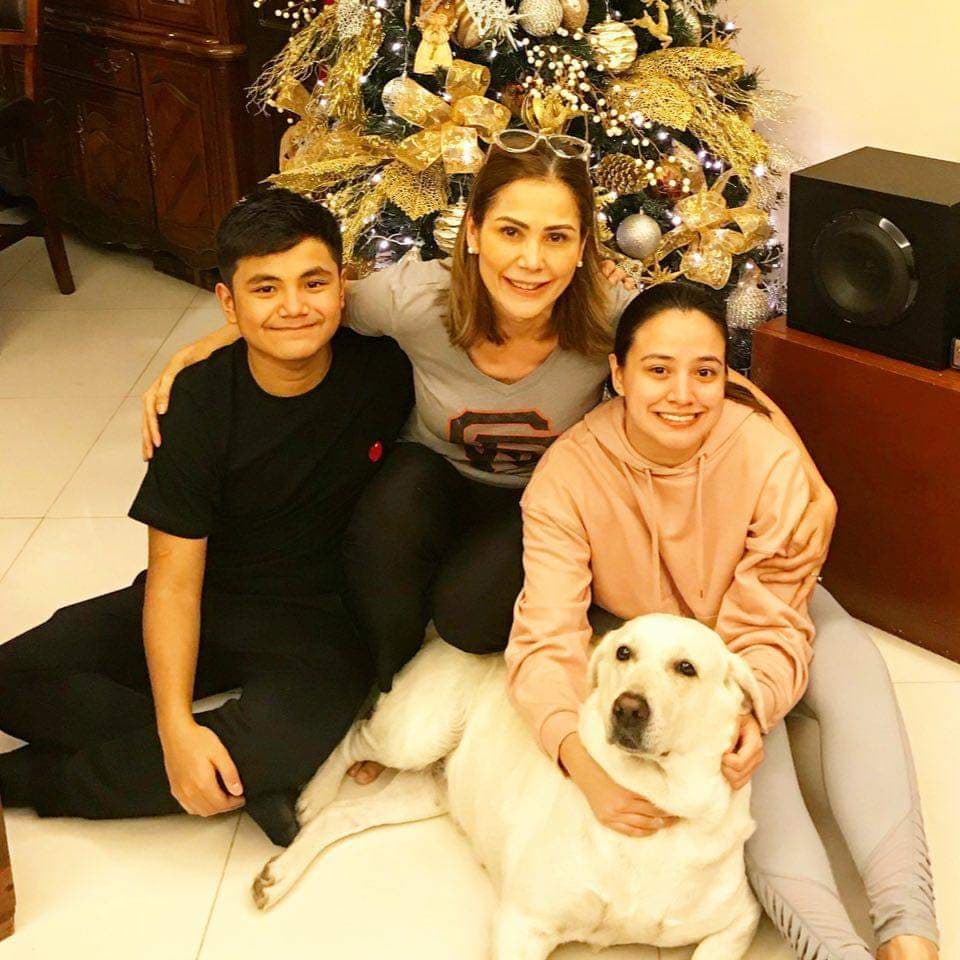 "I believe dogs, cats and animals in general are angels in disguise. Maritoni and I can only do so much and we hope that through our initiatives, this can open doors for other people to follow our example. We wish to thank Pet One Station, Royal Canin, Gilbert Emerson Marketing, Massdrop Marketing, Frontrow, Purina, Ganador Premium and other generous souls who wanted to be anonymous. I wish to touch the hearts of everyone. Your love and compassion towards these innocent living souls. Let us be their voices and let us all join our hands in helping these beautiful souls" discussed Teresa.
In this month of May where we celebrate and honor our mothers, we hope that Teresa and Maritoni's role in being mothers to stray animals will give us inspiration for us to do our part in helping providing homes and care and giving all animals regardless of breed and size the unconditional love they need.
Photo Sources: facebook–Teresa Loyzaga, facebook–Maritoni Fernandez-Dayrit, Ganador Philippines