The private sector can take another week of enhanced community quarantine (ECQ) for Metro Manila and neighboring areas to ensure success of the initial lockdown, presidential adviser for entrepreneurship Joey Concepcion said yesterday.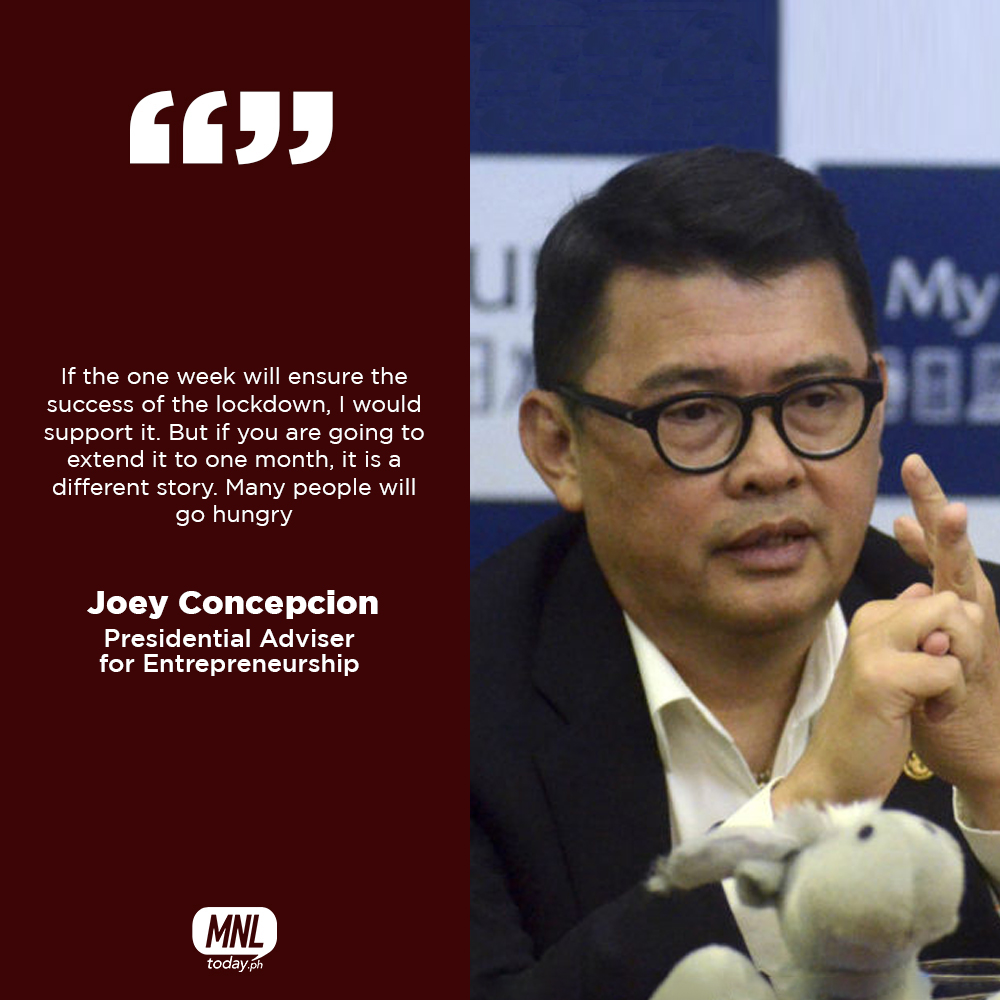 On the other hand, other business groups are hoping that the ECQ would not be extended for too long, citing its impact on the economy.
"Resources have dried up already and most companies are in a difficult position already," Federation of Filipino-Chinese Chambers of Commerce and Industry Inc. (FFCCCII) president Henry Lim Bon Liong said.
"Our people are getting hungry. Our people are begging in the streets. They don't have anywhere to go," Philippine Chamber of Commerce and Industry (PCCI) president Benedicto Yujuico said.
Manila Mayor Isko Moreno is also in favor of extending the ECQ beyond April 4 if COVID-19 cases continue to increase.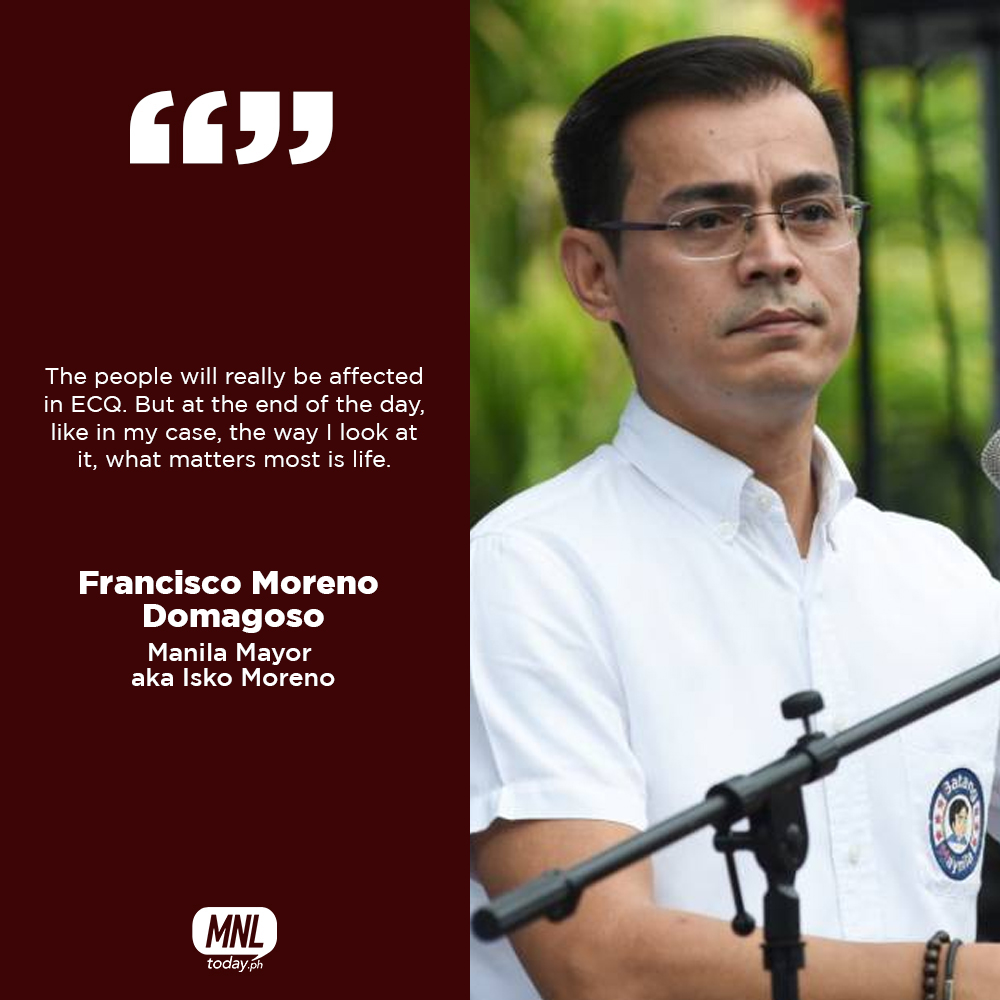 He added that government needs to choose between lives and livelihood, so allowing some businesses to operate will ease the burden of the government to provide for the basic necessities of the people affected by the ECQ.
With regard to the fourth quarter of 2021, Concepcion is upbeat the economy would improve by the fourth quarter and continue next year with elections seen to fuel consumption spending.
"I am still very optimistic by the fourth quarter, things will improve," Concepcion said. Apart from the arrival of vaccines expected in the third and fourth quarters, he said he has a positive outlook given the upcoming elections next year.
"With election spending, things will be different. This is going to be presidential elections. Consumer spending would be really up," he said.
With additional reports: Louella Desiderio, Jose Rodel Clapano, The Philippine Star
Photo Sources: news.abs-cbn.com, inquirer.net, gmanetwork.com