Manila, Philippines – The Department of Health (DOH) has prepared to vaccinate 24 hours, 7 days a week to achieve the 70% Vaccination Rate by the end of 2021.
Department of Health Undersecretary Maria Rosario Vergeire said that "If the facilities are available, such as hospitals, we can do 24 hours vaccination… There will also be eight-hour shifts if we are already in the community. This will run seven days a week."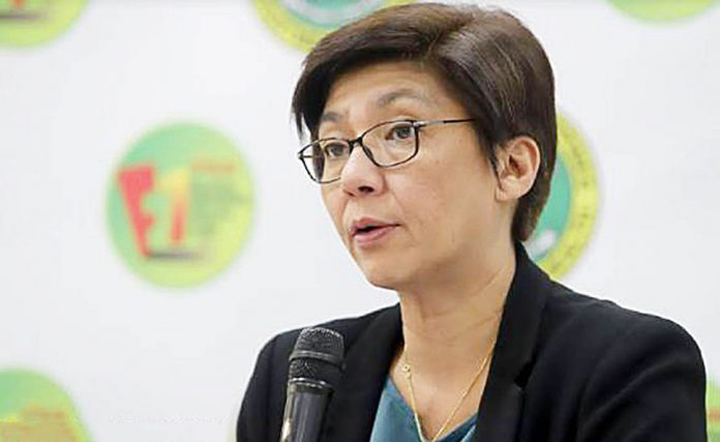 To achieve herd immunity and open the country DOH has placed a 70% Vaccination Rate by the end of this year target calling this as the best case scenario, the worst case scenario would be achieving this target by mid-2022.
"But now that we have a global shortage of vaccines, we foresee challenges in supplies," USec. Vergeire noted, advising that the target date may be pushed back further.
"All of this will depend on the supply of vaccines," she added.
As of 4:00 PM April 3, 2021 DOH has recorded 12,576 new cases, increasing the nationwide number of cases to 784,073 with 599 recoveries and 103 deaths.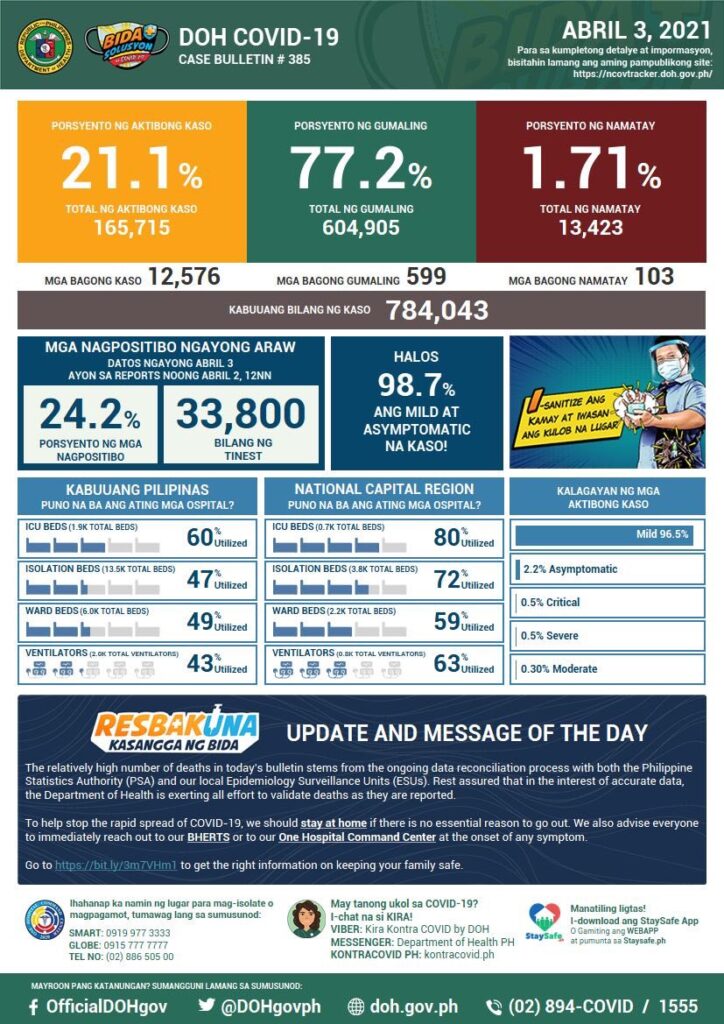 Additional Reoprt: Shiela Crisostomo, The Philippine Star
Photo Courtesy: DOH, Business Mirror, Associated Press