With hospital beds in Metro Manila now being occupied for COVID-19 patients, the Department of Health (DOH) is urging local government units (LGUs) to expand their temporary treatment and monitoring facilities.
At a public briefing, DOH Undersecretary Leopoldo Vega said hospitals are now being overwhelmed with COVID-19 patients, so there is a need to strengthen such temporary facilities.
Vega noted that at present, the utilization rate of hospitals handling COVID-19 is at "moderate-risk category."
By having more temporary treatment and monitoring facilities where mild and asymptomatic cases can be placed, he said hospitals would be decongested.
The DOH official urged LGUs to expand or put up temporary treatment and monitoring facilities in their areas to augment the existing ones.
As this developed, the DOH yesterday asked those who experience mild symptoms to go to dedicated isolation facilities instead of going to hospitals.
The agency noted that Health Secretary Francisco Duque III has given instructions that all the needs of Metro Manila hospitals be identified in order to help them facilitate the expansion of their allocated COVID-19 bed capacities.
The agency is asking private hospitals to allocate 30 percent of their beds to COVID patients while government hospitals are asked to allocate 50 percent. This is in accordance with the surge capacity allocation specified under DOH Administrative Order 2020-016-A.
The wards and ICUs for COVID-19 patients of both St. Luke's Medical Center in Taguig City and Quezon City are overflowing, its chief medical officer said yesterday.
Meanwhile, the same problem is being experienced at the Pasay City General Hospital (PCGH).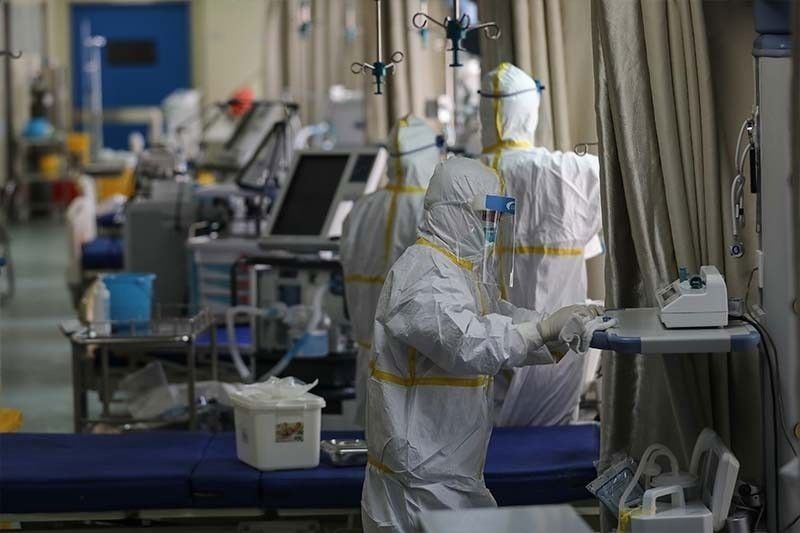 Data from the PCGH showed that confirmed COVID-19 beds, as of yesterday morning, is at 107 percent occupancy. For the 32 beds, there are 34 patients.
Eight of the patients are critical or severe, while 26 have moderate symptoms.
There were still two COVID-19 confirmed cases to be transferred from the transition to the confirmed wards, according to the hospital.
In COVID-19 transition rooms, only 12 of the 20 beds are occupied.
The spread of the newly detected COVID-19 variants, which are said to be more contagious, resulted in the spike of COVID-19 cases in the country.
PRIMARY SOURCE
Meanwhile, gatherings at home and at the work place are now the primary sources of COVID-19 transmission, according to the DOH.
At a forum, DOH Disease Prevention and Control Bureau director Razzel Nikka Hao said based on their tracking system, "home gatherings and work place gatherings" are the "major reasons for the rise in cases recently."
"This is not specific to an industry, but the act of gathering. That is also why the restrictions that are being considered are (for) those that will promote gatherings," she added.
Hao explained that this is because in gatherings, people "put (their) guards down," disregarding COVID-19 health protocols.
"They don't have their masks, they take them) off or they do not fulfill the distance requirements," she said.
With additional report: Ralph Edwin Villanueva, Helen Flores, Rhodina Villanueva, The Philippine Star
Photo Sources: pia.gov.ph, philstar.com