Epson leads the ASEAN market as the No. 1 brand in the textile dye sublimation printer category since 2015, according to global market intelligence provider, IDC. This demonstrates how Epson is the ideal partner for customers who require versatile textile dye sublimation solutions for a variety of applications and production levels.
Epson's SureColor dye sublimation series allow businesses to save time and money producing high-quality sportswear, apparel, soft signage, and home furnishings such as sofa covers, table runners or curtains. All of the products in the range are entirely designed and manufactured by Epson to ensure its reliability, effortless performance, and low running costs. The SureColor dye sublimation printer range showcases Epson's industry-leading PrecisionCore printhead technology and UltraChrome DS Inks to ensure vibrant output and high productivity with minimal downtime.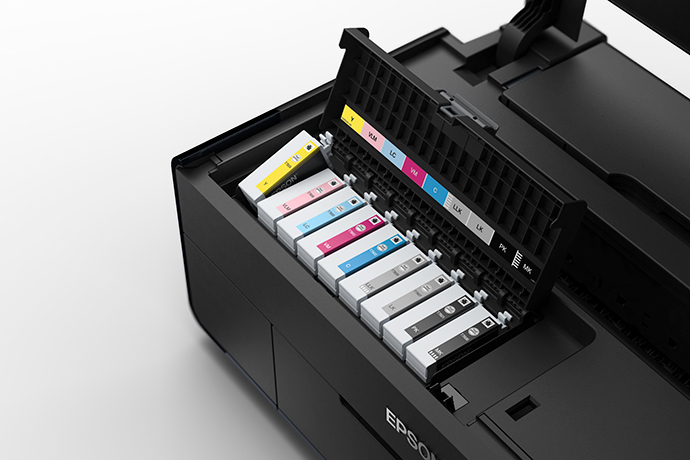 Going big on the details enabled Epson to maintain its leadership in the dye sublimation printer category in ASEAN for 4 years, and provide customers with a total solution for high quality custom fabrics. For fashion designers and entrepreneurs, the SureColor dye sublimation series is easy and quick to maintain, making it ideal for dynamic and demanding production conditions for a wide range of textiles, whether a customer is printing for a single catwalk garment or a longer run. The SureColor range guarantees impressive results time-after-time for polyester fabric and promotional goods with no pretreatment necessary, and includes Epson's first dye sublimation printing solution with pink and yellow fluorescent inks, the SC-F9430H, to set the customers' creativity free and further expand application opportunities. Pushing the boundaries in textile printing further, Epson also introduced its first ever 76-inch large format printer designed for businesses with higher printing demands. The Epson SureColor SC-F10030 is the first in Epson's textile large format printer genre with four new PrecisionCore Micro TFP printheads and a maximum print speed of 255 sqm/hr, which enable high productivity in continuous printing on larger surfaces.
Epson's SureColor SC-F10030 dye sublimation textile printer, where high efficiency, speed and reliability are central to the success of businesses. With four new PrecisionCore Micro TFP printheads and an integrated dryer, greater productivity is achieved. This is Epson's first 76-inch high performance roll-to-roll dye-sublimation printer with bulk ink system with 2 sets of 10L ink set for ultra-high print volume and Advanced Auto Tension Control for accurate and stable media feeding. And with the new 4.7" PrecisionCore Micro TFP Printheads for higher productivity, this is ideal for large-volume roll-to-roll custom fabric, textile and soft signage.
The SC-F10030 comes bundled with an Epson Cloud Solution PORT that allows users to check the status of the connected printer easily from their PCs or smart devices through a Production Monitor and easily troubleshoot as required. This added solution provides remote monitoring, enabling accurate failure diagnosis and prompt responses to inquiries."We are continuously innovating to provide textile printing solutions that offer precision design with effortless performance. The synergy of Epson's PrecisionCore printhead technology and UltraChromeDS inks makes the SureColor dye sublimation printer range capable of offering new creative textile applications with accuracy, productivity, reliability and sustainability," said Siew Jin Kiat, Regional Marketing Director, Epson Singapore.
Sources: Epson, Media Grafindo YT