US multinational 3M has released in the market a new product aimed at improving air quality in homes and offices.
The 3M Air Cleaning Filter Sheets work effectively by first pulling in the allergens and small particles, traps it, then finally delivers cleaner air. It addresses the common household dust, pollen, dust mite debris, mold pores and pet dander.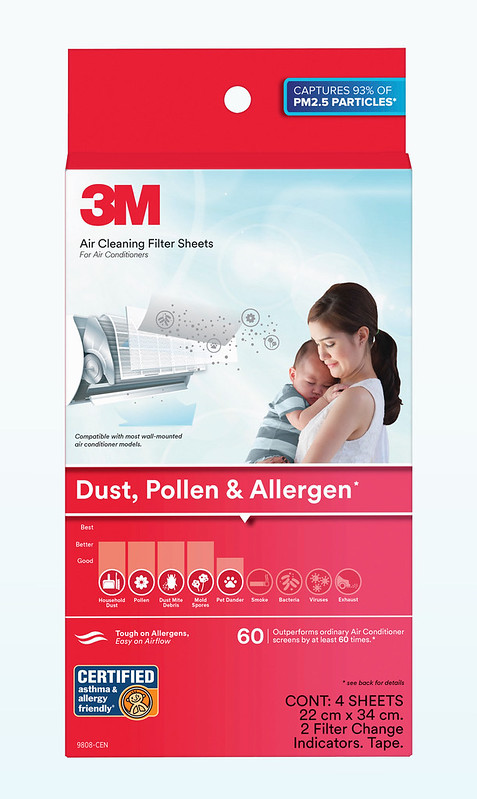 This innovative product installed in air conditioners captures 93 percent of PM2.5 particles (30 cubic meter chamber test, high speed for two hours) and outperforms ordinary aircon screens by at least 60 times (based on the initial efficiency measurement at 1m/s).
"As we rediscover the joy of spending more time at home, it's incredibly important to make sure that the air we breathe is clean and healthy," said Lai Mei Yip, Command™ and HEM portfolio manager of 3M. "This is why we're proud to offer 3M Air Cleaning Filter Sheets as an absolute must-have for all families."
Each pack contains four sheets of 8'' x 13'' and two filter-change Koala indicators that turn black to notify when it's time to change the AC filters. To install the 3M Air Cleaning Filter Sheets, remove and clean the plastic mesh screen that comes with your aircon units. Cut the filter sheets following the shape and size of the built-in plastic mesh screen. Place the 3M Air Cleaning Filter Sheets vertically onto the center of the plastic mesh screens. Allow gaps on each side. Use the double-faced adhesive tape to attach the filters to the mesh screens. Install the plastic mesh screens with 3M Air Cleaning Filter Sheets back into the air conditioner.
This product is perfect for those who are sensitive to different forms of allergens like dust particles and other dirt.
Photo Sources: rodmagaru.com