After implementing strict health and safety protocols in all areas of the property as part of its Sustainably Safe program, Taal Vista Hotel said its restaurants and rooms are ready to welcome the hotel's loyal and beloved guests back.
TVH begins accommodating room reservations. Its food and beverage outlets started serving guests again last September 4, 2020.
"Taal Vista Hotel's ultimate goal is to provide our guests with utmost comfort and a worry-free experience," Ramon Makilan, Hotel Manager, said.
"As we welcome them back, our topmost priority is to ensure that they are safe and at ease. With the SustainablySafe program, complemented by our dedicated and exemplary staff, we are able to provide a tranquil and secure haven where our guests can come together with loved ones, recharge, and recreate cherished memories."
The place offers a variety of culinary experiences; guests can enjoy authentic local and international dishes made from the freshest ingredients. Veranda All-Day Dining, Taza Fresh Table, and Lobby Lounge are open for dine-in, take-out, and delivery via the hotel's Food Express service from 8:00am to 8:00pm. The Cakeshop will also take pre-orders for next-day pick-up or delivery.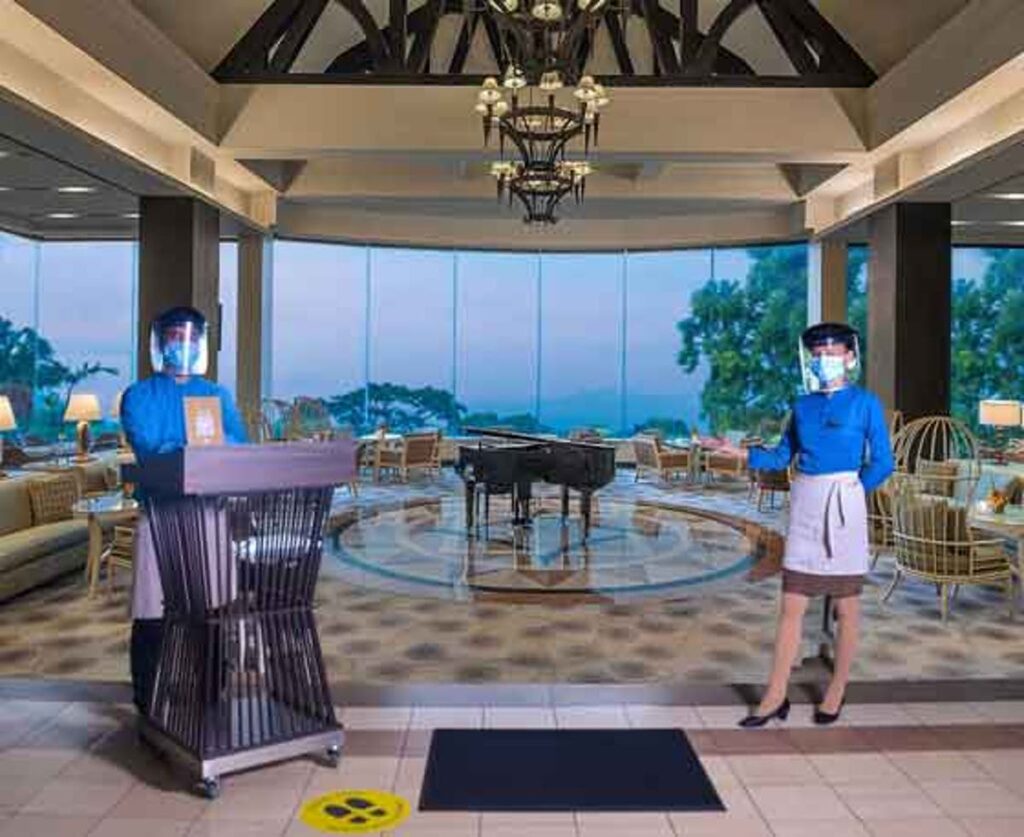 The Employees of TVC are fully equipped with face mask and face shield for protection against COVID-19

The restaurants are fully equipped with acrylic barriers on guest tables and reception or transaction counters, and their spacious floor plans have been set-up to be ideal for safe physical distancing. Heightened cleaning measures are also being done across the hotel using hospital-grade disinfectants, UV light machines and wands, and electrostatic sprayers.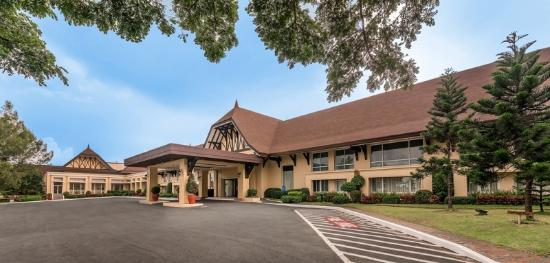 TVH was built in 1939 and and has become one of the Filipino Heritage
TVH, an icon in the Philippine hospitality industry, remains to be a timeless property known not only for its majestic view of the Taal Volcano but more importantly, for leaving its guests floating in nostalgia with treasured times of the past.
In the midst of the pandemic, TVH remains committed to elevate its service and adapt to the changing needs of guests, all while preserving the warmth and friendliness of its staff.
Additional source: malayan.com
Photo source: TripAdvisor, CTTO