Laguna Water, an operating unit of Manila Water in partnership with the Provincial Government of Laguna, has extended water and sanitation assistance to a local COVID-19 Referral Facility and to different organizations in Laguna as part of its efforts to join the fight against the coronavirus.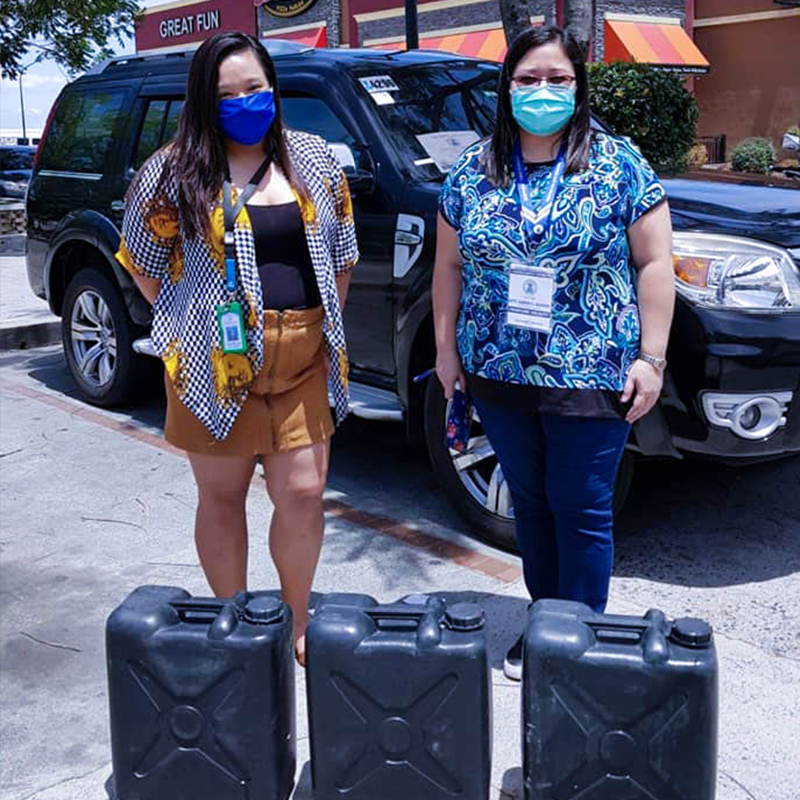 The company has provided 500 gallons of Healthy Family drinking water to the local Referral Facility located in Santa Rosa and has given more than 500 liters of disinfectant solutions for the frontliners of the government and private offices in Santa Rosa, Biñan, Cabuyao, Victoria, Santa Cruz, Calamba, Los Baños and Pagsanjan.
"We understand the current challenges in providing sufficient disinfectant solutions to safeguard our frontliners. We hope that through our efforts, we are able to contribute to ensure the health and safety of the men and women who are risking their lives for the sake of our communities," said Laguna Water COO and General Manager Shoebe Hazel B. Caong.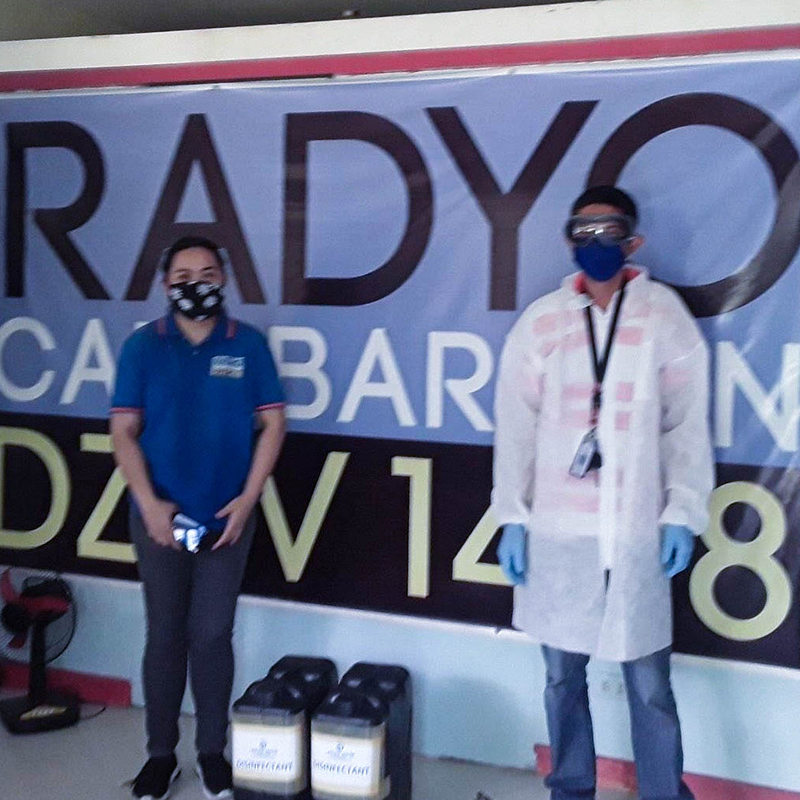 500 gallons of drinking water and 500 liters of disinfectant solutions provided by Laguna Water to support frontliners of public and private offices in Laguna.
Government executives led by Laguna Vice Governor Katherine C. Agapay and Department of Public Works and Highways (DPWH) District Engineer Juliana Vergara expressed their great appreciation for the donation saying that the Laguna Water's assistance has been essential for them to contain and prevent the spread of harmful microbes and viruses in their workplaces while at the same time a big help in protecting their frontliners.
With the increase in reported cases of COVID-19 in the Province of Laguna, the company continues to supply the communities with reliable water supply for their hygiene and sanitation requirements which is very important in warding off the virus.