The Department of the Interior and Local Government (DILG) implored local government units to construct protected biking lanes and walking paths to encourage the public to consider these means of transport despite the COVID – 19
Citing ground data, Interior Secretary Eduardo Año said the public transportation system has become a "breeding ground" for COVID-19 transmission despite health protocols in place, prompting a recommendation for LGUs to build walking paths and protected bicycle lanes.

The DILG signed a joint administrative order (JAO) with the departments of health, transportation and public works and highways to address the limited options for essential travel and the transmission of the virus in public transportation.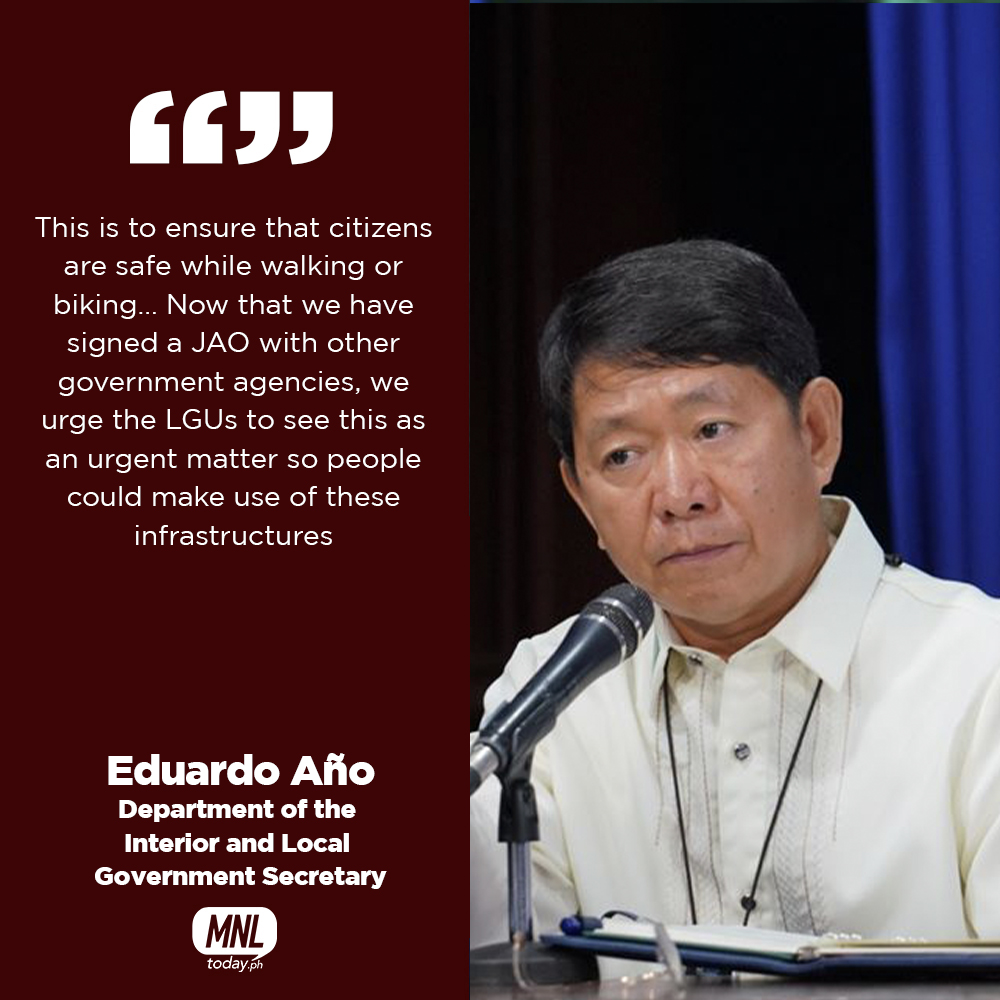 Año, mentioned walking and biking should be encouraged as they "present less contact among the populace leading to less opportunities for infection."
Under the JAO, minimum public health standards must be enforced for active transport users such as the wearing of face maks and physical distancing.
In July, the DILG issued Memorandum Circular 2020-100 stating the guidelines for the establishment of a network of cycling lanes and walking paths to support people's mobility.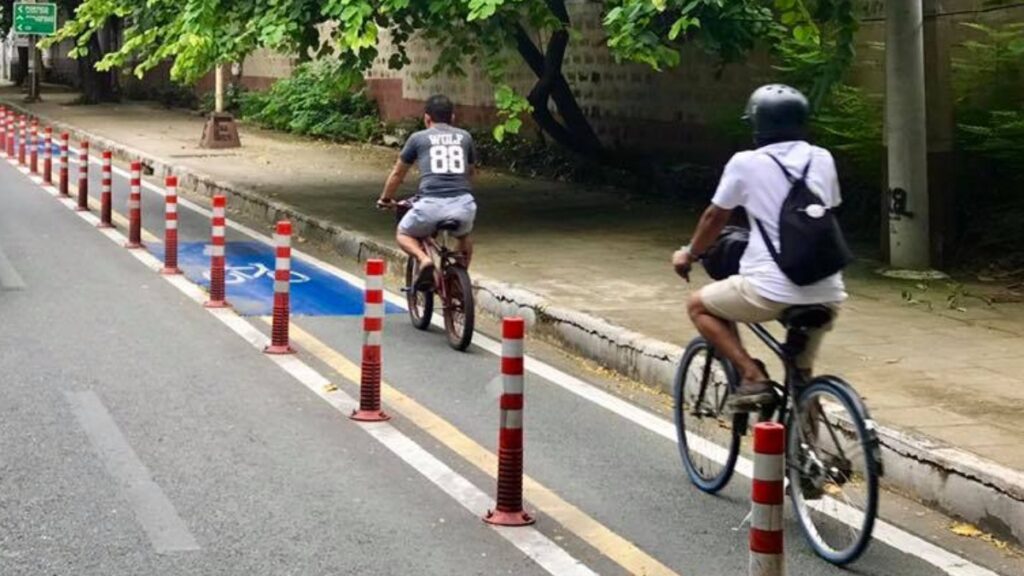 Bike line is Pasig City
"With the limited modes of transportation available today, people would look for alternatives. As more and more people shift to biking to get to their destinations, LGUs must be prepared to support them through the establishment of bike lanes to ensure their safety," DILG spokesman Jonathan Malaya said.
LGUs were asked to work on local road structures and determine sections that could be developed into continuous cycling networks and walking paths.
Malaya said LGUs should revisit their existing local public transport route plan to identify and adopt appropriate engineering and infrastructure solutions.
He also urged local officials to enact policies and ordinances as well as prescribe regulations on the use of roads.
With additional source: philstar.com,
Photo source: scmp.com, CTTO