RSA Foundation, established by San Miguel Corporation (SMC) president and chief operating officer Ramon S. Ang, is looking to build a state-of-the-art hospital on a 3-5 hectare property in the southern part of Luzon as its first project and foray into helping future-proof society post-pandemic.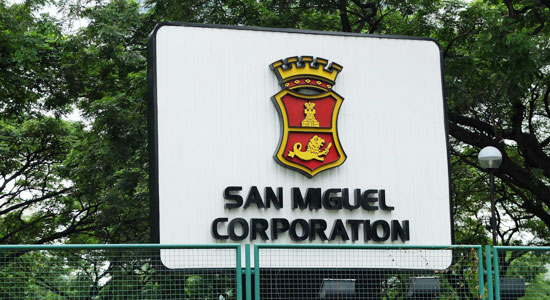 Philippines' largest corporation in terms of revenue, with over 24,000 employees in over 100 major facilities throughout the Asia-Pacific region.
The facility is envisioned to help arm and better prepare the country's health care system to deal with health crises and other local and global outliers. The health facility, which will specialize in research on infectious diseases and providing care for ambulatory patients, will be sustainably-designed to operate efficiently during a crisis.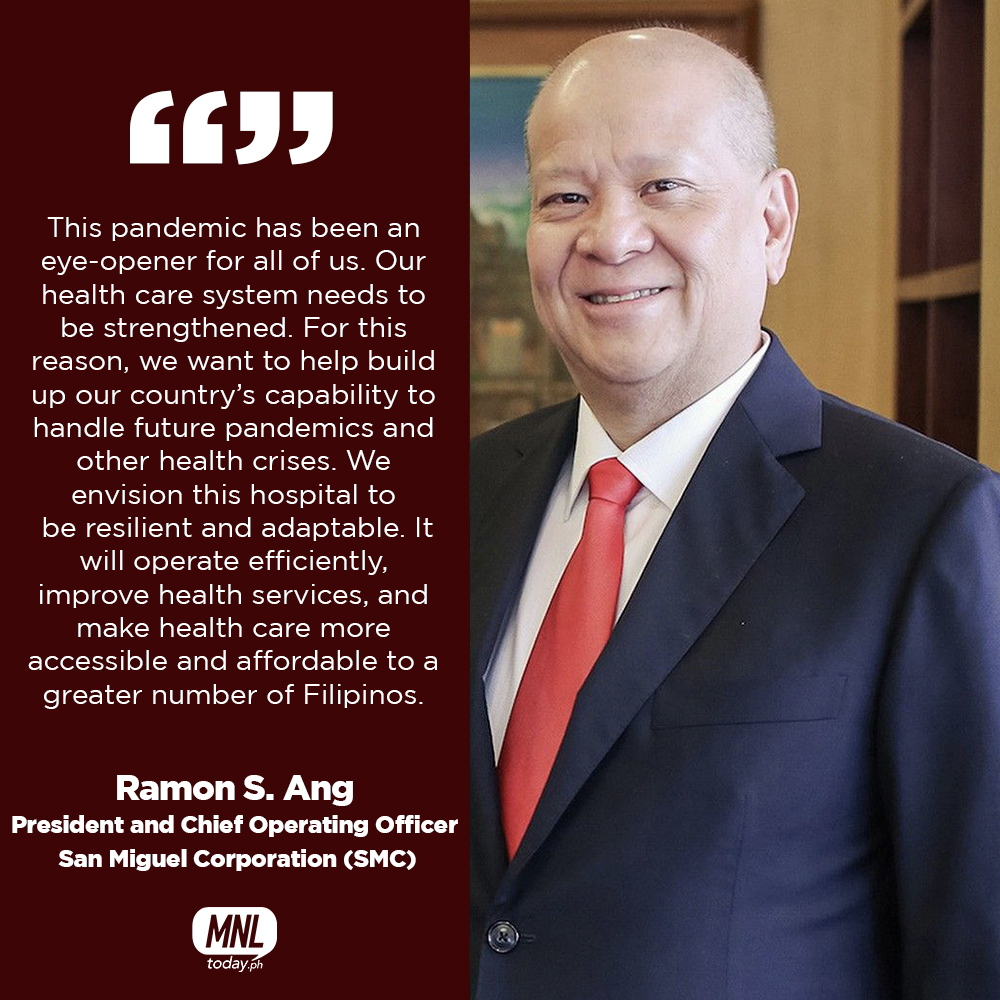 The facility will focus on treating ambulatory or outpatients is so that it can treat more patients from vulnerable or disadvantaged communities for sicknesses that typically won't require hospitalization.
The hospital, on the other hand would also be home to a research facility that will provide support for government on public health concerns, specifically, infectious diseases.
Over the last six months, since the enhanced community quarantine was declared, SMC, under Ang, emerged as a leading private sector partner in COVID-19 response.
It alloted P500 million out of its over P13 billion COVID-19 response package to donate to government and public and private hospitals various medical-grade personal protective gear and life-saving, capacity-building medical equipment.
Its donations of RT-PCR testing machines, fully automated RNA extraction machines, and PCR test kits alone, raised the country's total testing capacity by 15,000 tests per day.
It is also the first major Philippine company to put up its own purpose-built RT-PCR testing laboratory and commit to testing its entire workforce—some 70,000 strong, composed of employees, partners, consultants, and third-party providers. The planned hospital is part of Ang's and SMC's commitment to help revive the economy through crucial infrastructure projects that can immediately create jobs, stimulate economic activity, and in the long-term pave the way for an inclusive post-pandemic economic recovery.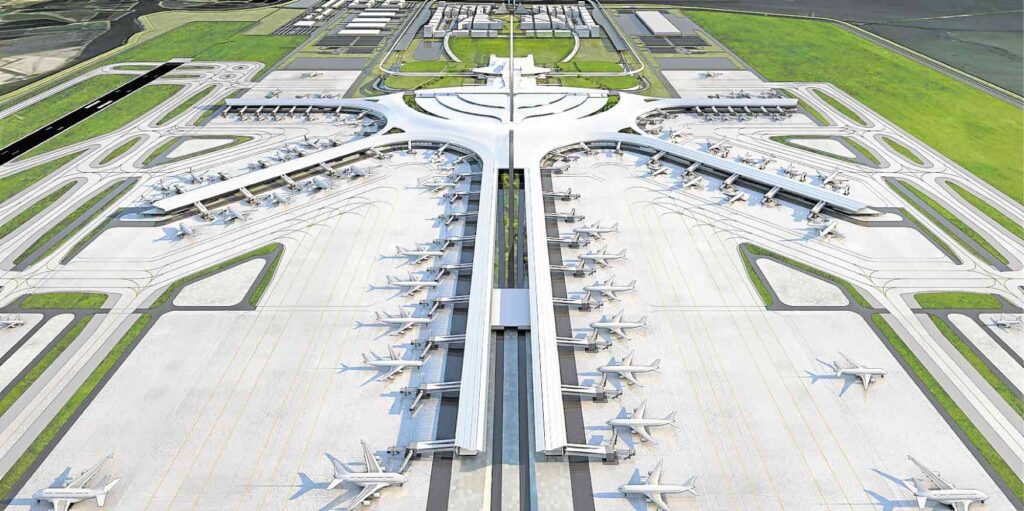 3D Rendered design of the New Manila International Airport in Bulacan
Among these major investments of SMC is the upcoming P734-billion Manila International Airport project in Bulacan, touted to be the largest and most modern international gateway in the country. It is expected to generate hundreds of thousand of jobs during the construction phase alone.
Over the long-term, SMC said the project, to be built at no cost to government, is seen to solve perennial congestion problems at the country's primary gateway.
The airport will initially feature four parallel runways with a provision for two more; a world-class terminal, and an infrastructure network that will include a mass rail system to ensure easy connectivity. The airport will be capable of handling up to 100 million passengers per year, seen to create about 30 million tourism-related jobs, and generate more than a million direct jobs for host province Bulacan and nearby provinces.
Photo Sources: CTTO