San Miguel Foods launched an innovative new line of delicious, easy-to prepare vegetarian food. It offers a wide range of high-fiber, plat based, protein offerings that can be used in a wide variety of meals, including well-loved Filipino dishes.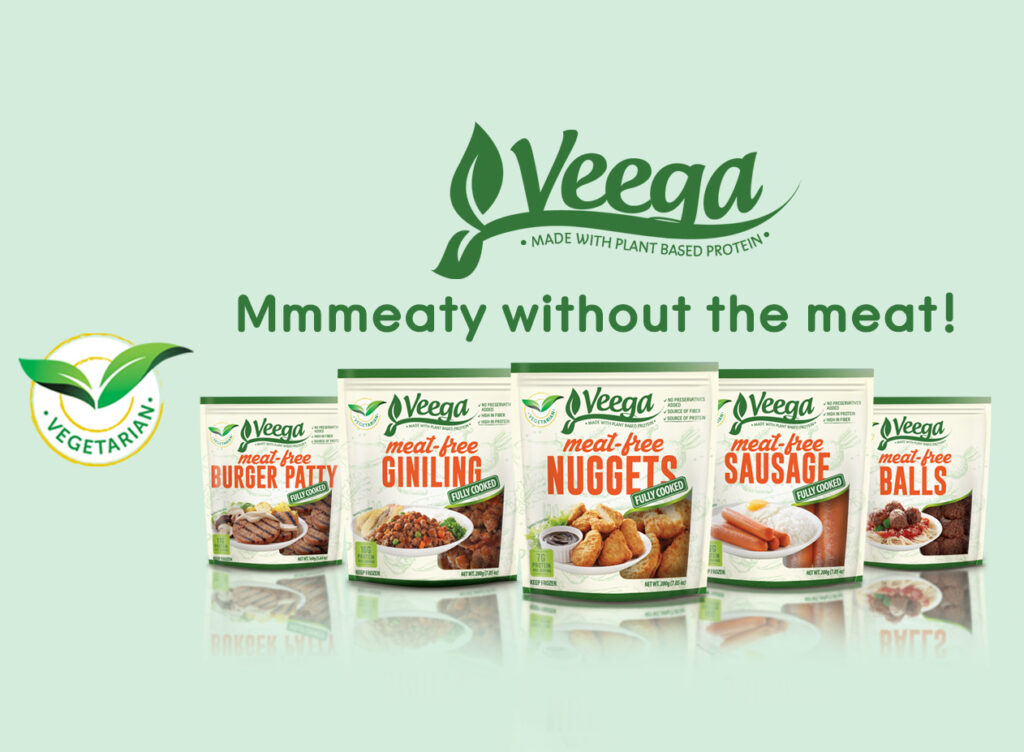 Veega products
Veega comes in five variants: meat free balls, burger patties, sausages, giniling and nuggets. They are already fully cooked and seasoned.
Produced locally by San Miguel Foods, Veega makes use of what, soy, mushroom, and egg, with no added preservatives.
San Miguel Foods spent three years studying and developing the perfect formula for these plant-based proteins to fit the Filipino palate.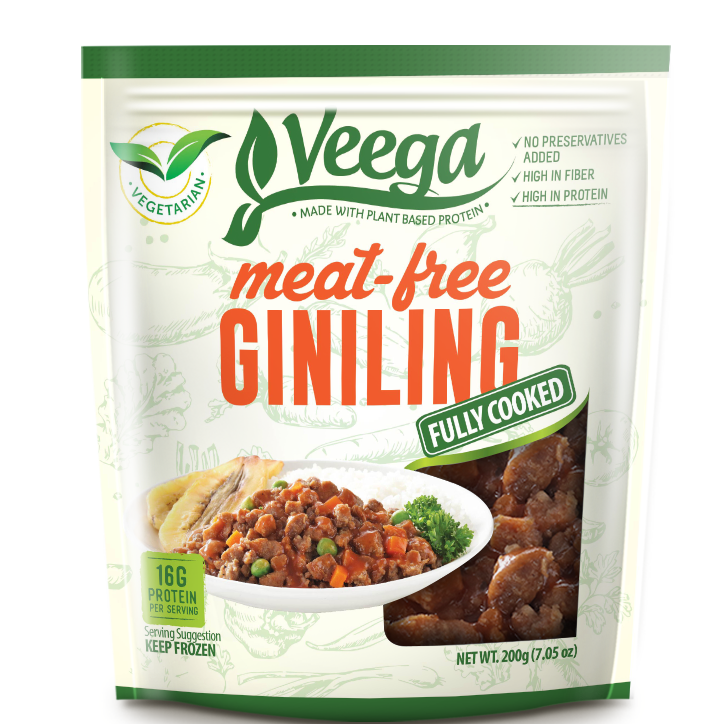 Vega meat – free giniling
Chefs from San Miguel Foods Cullinary Center prepared one of their favorite dishes to mark Veega's launch: Sweet Potato Shepherd's
Pie. The creamy mashed sweet potatoes and Magnolia Quickmelt Cheese paired well with Veega's meat-free Giniling and resulted in a hearty meal perfect for dinnertime.
For information, visit homfoodie.com or @homefoodieph and @VeegaMeatFree on Facebook and Instagram.

Photo source: Veega Meat – free products facebook page