To celebrate its 6th year anniversary, on-demand delivery service food panda is giving back to our modern-day heroes, the frontliners. foodpanda, your reliable and dependable delivery app has donated grocery packages to the local communities in Makati City, Taguig City, and Quezon City in Luzon, Cebu City in the Visayas, and Davao City in Mindanao.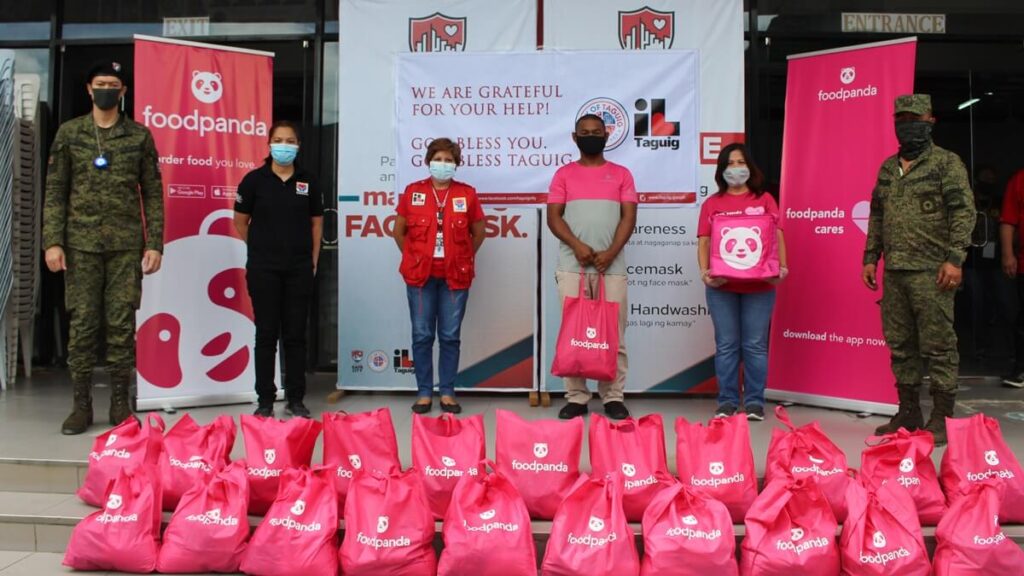 With the help and dedication of foodpanda employees and riders, soldiers from the Philippine Army, and local government units, foodpanda, through their grocery delivery service, shops, has distributed thousands of packages containing premium quality rice, canned goods, instant coffee, instant noodles, and cooking oil to frontliners. Frontline workers who were able to receive the packages include emergency team responders, quarantine center personnel, garbage collectors, and street sweepers. 
To date, foodpanda has distributed food packs to healthcare institutions during the enhanced community quarantine with their food delivery service, and now, as COVID-19 restrictions ease, they still continue to serve the needs of families and communities affected by the pandemic as they now deliver groceries and essential items via foodpanda shops.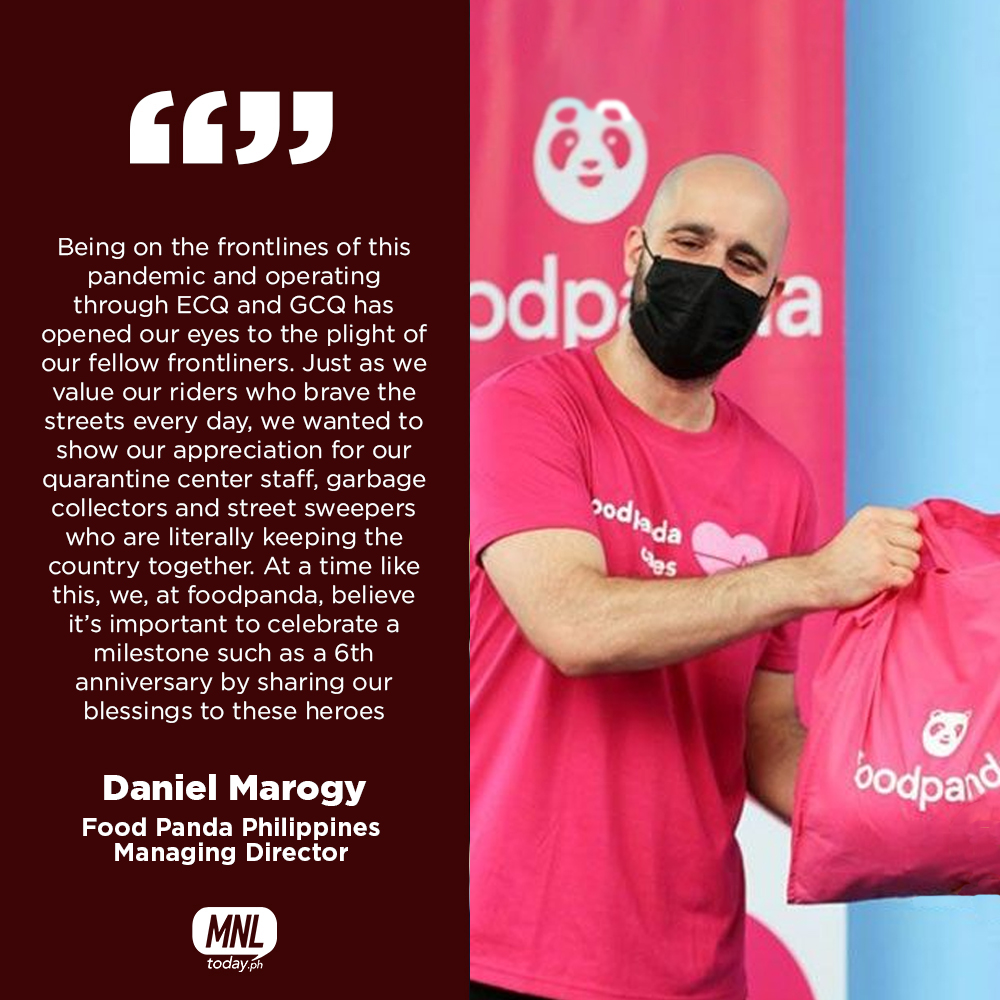 Foodpanda continues to address the safety and demands of orders of the customers by providing a wide variety of food and essentials as well as having a fast, easy, and contactless delivery service so people could stay safe at home.foodpanda is dedicated to bringing food lovers around the world their favorite meals from curated local restaurants. Since its creation, the on-demand food delivery service has grown to more than 100,000 partner restaurants in more than 325 cities across 13 Asian and Central Europe countries globally. 
Through the foodpanda website or via the new iOS and Android apps, customers can enter their address and view a curated list of restaurants serving their neighborhood. Once they have found their meal of choice, they can place an order in the comfort of their home or office, paying online through foodpanda's secure platform. The order is then carefully prepared by the restaurant, picked up by the foodpanda rider, and delivered straight to their doorstep.
For more information visit www.foodpanda.ph. or you can follow foodpanda on Facebook: foodpanda philippines  and on Instagram: foodpanda_ph
Photo Sources: cebudailynews.inquirer.net, clickthecity.com