The signed Nike 'Air Jordan 1' High shoes are now the most expensive sneakers ever sold at an auction. This pair was worn by the NBA megastar and arguably the greatest player of all time, Michael Jordan. The pair was worn during the 1985 exhibition game.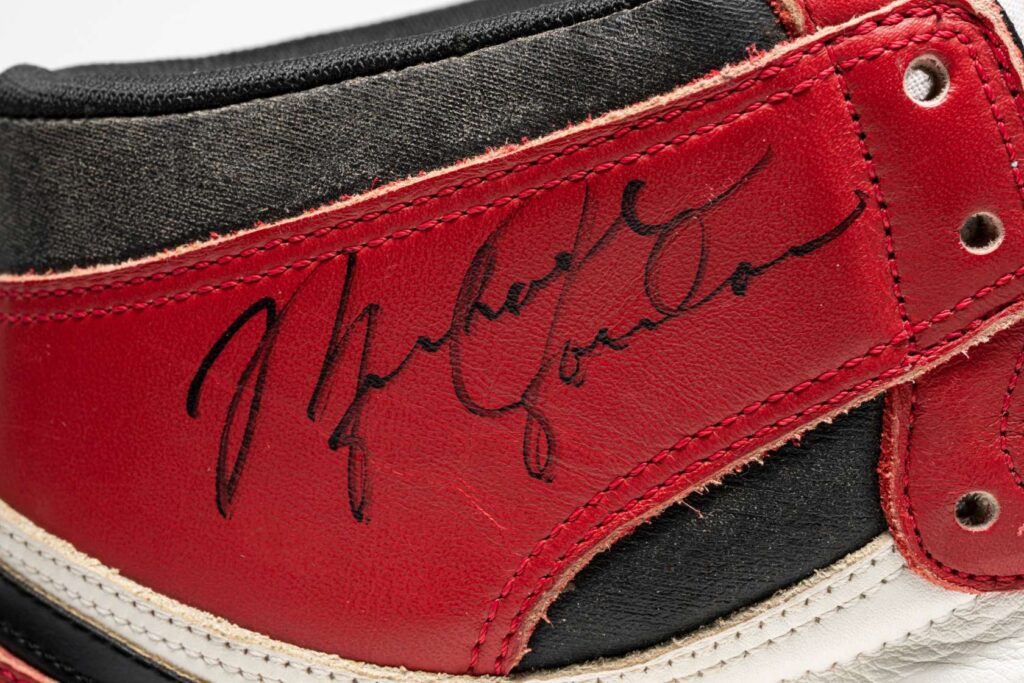 "The Vintage Originals from 1985 are in the Chicago Bulls white, black and red — the Air Jordan 1 colorway that Michael Jordan wore the most often on the court," reads a news release from Sotheby's.
"Produced between February to April 1985, Jordan wore the present pair of Air Jordan 1s during an early, pivotal point of his career and thus catapulted the sneaker's popularity."
The signature shoes reflected Jordan's elevated stature and were rare for a pro athlete at the time. Nike also didn't even offer mid-top sneakers to the public then — only highs and lows, according to Sotheby's.
Image Source: Stadium Goods / Christie's
Additional Report: LUCK, Republic World