Private schools may start their classes before the October 5 school opening as long as only distance learning modalities will be implemented and that there are no face-to-face classes, the Department of Education (DepEd) said Saturday.
"After conferring with the Office of the Executive Secretary on the applicability of the decision to private schools and other non-DeEd schools, DepEd hereby clarifies that such private or non-DepEd schools, that have already started their classes, or are scheduled to start classes on Aug. 24 or on other dates ahead of Oct. 5, are allowed to proceed, provided they are strictly using only distance learning modalities and that there are no face-to-face classes" the agency said in an advisory.
The schools are mandated to submit the relevant documents to the Regional Director, as required by DepEd Order No. 7, s. 2020 (School Calendar and Activities for School Year 2020-2021), DepEd Order No. 13, s. 2020 and DepEd Order No. 17, s. 2020 on readiness assessment.
DepEd said it is pursuant to Republic Act No. 11480, which amended RA No. 7797, where it stated that the President, upon the recommendation of the Secretary of Education, may set a date later than the last day of August for the start of the school year in the country or parts thereof in the event of a declaration of a state of emergency or state of calamity.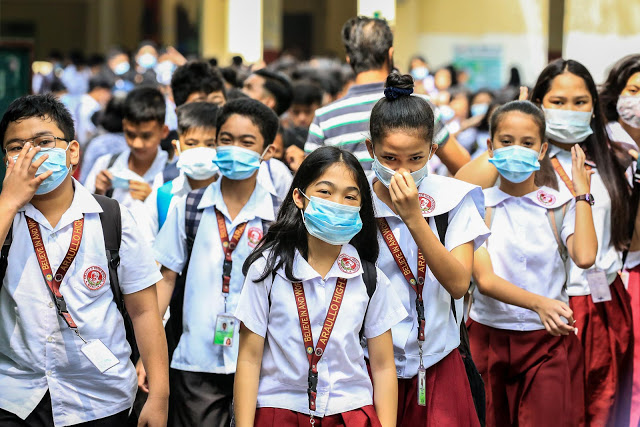 The DepEd earlier announced that President Rodrigo Duterte has approved its recommendation to move the opening of School Year 2020-2021 from August 24 to October 5 amid the COVID-19 pandemic.
Following the announcement, some private schools requested that they be exempted from the October 5 opening, as they were prepared and already started classes in July.
Image Source: Asian Policy, CNN PH, DepEd
With additional report: Jamil Santos, GMA News