88rising, home of JOJI, NIKI, Rich Brian, and other Asian artists based in the western part of the world recently partnered with Globe to establish a next-generation Filipino label called PARADISE RISING.
Sharing their voices and talents to the mixtape are Kiana V, Massiah, Jason Dhakal, Leila Alcasid, and Fern. PARADISE RISING is set to launch their first mixtape 'semilucent' on July 31st on all streaming platforms.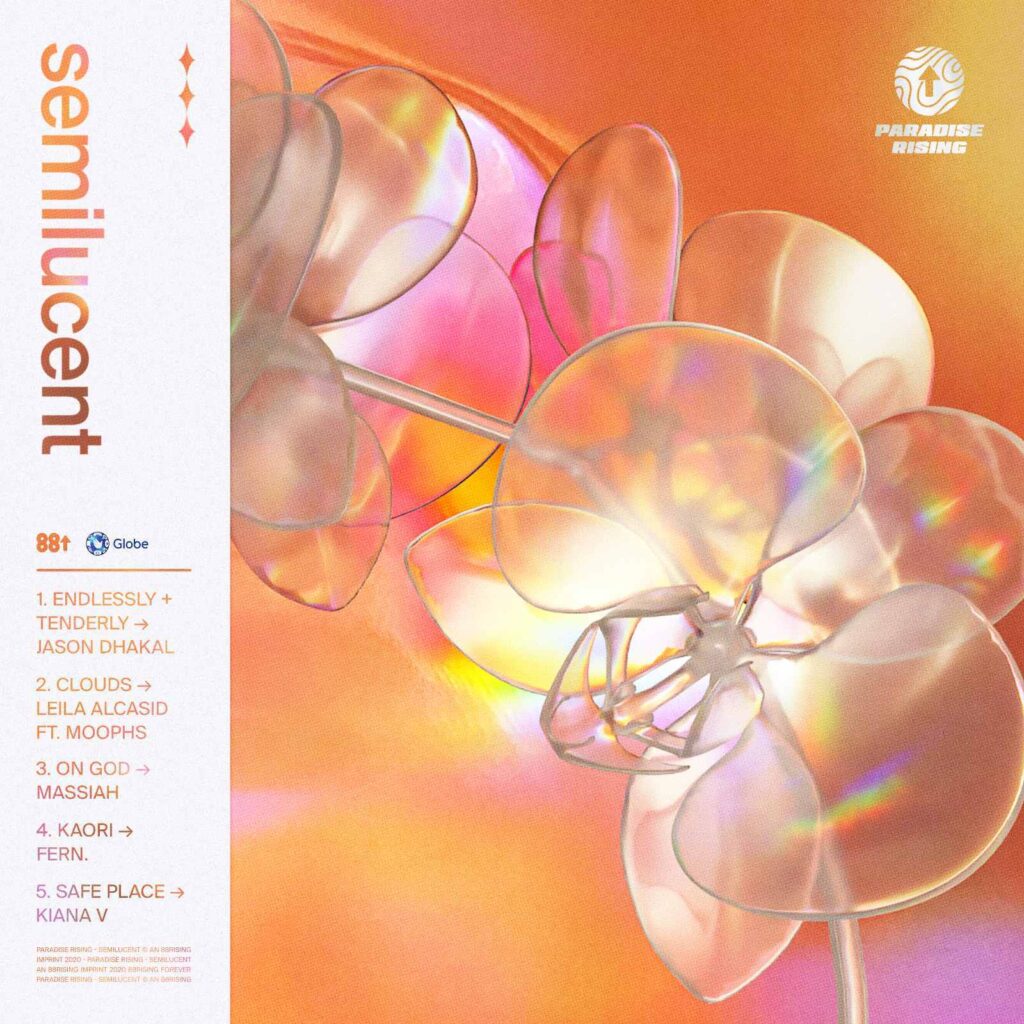 The new 88rising label will serve as an avenue to show the talent of Filipino artists globally through artists' development, music distribution, and music rights management.
"The Philippines and music go hand in hand, and there is such vibrancy in the way talented young artists are emerging, and such a massive audience in love with music. We want to support their voices, help them be heard, and bring music from the Philippines to a global audience. This label partnership brings an unprecedented opportunity for Philippine artists to achieve even greater visibility and commercial success with their music," said Sean Miyashiro, Founder, 88rising. "Globe shares this same vision and passion with us – and we are excited about what we can do together."
Follow PARADISE RISING on Facebook, Twitter at paradiserising.
Photo Sources: bandwagon.asia, facebook– Paradise Rising