Filipinos are well-known foodies around the world. They love different kind of adventures and food tours is one of them. But did you know that Philippines has a lot of unique foods and delicacies worth trying for?
If you travel to the Philippines and ask its natives about their well-known foods, you'll definitely not miss their sticky rice! From normal meals like "Lugaw" porridge, "Champorado / Tsampuado" chocolate porridge to delicacies like "Kakanin and Sapin-sapin" especially the "Suman" and "Biko".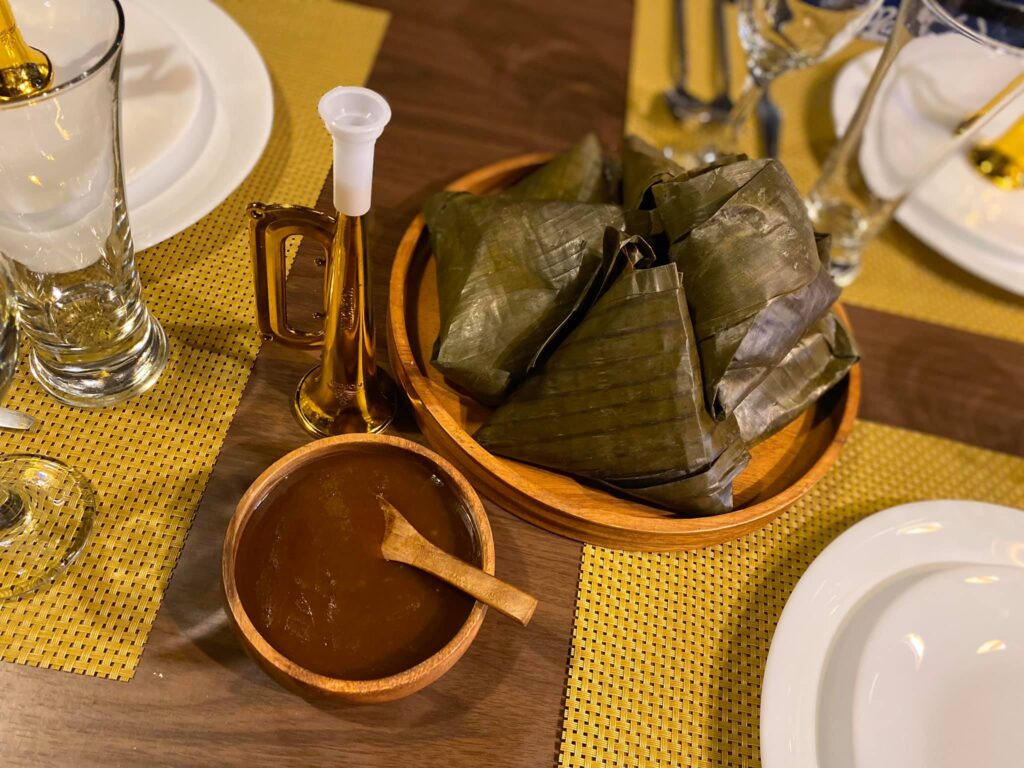 Suman is a rice cake. Made from glutinous rice (sticky rice) cooked in coconut milk, often wrapped in banana leaves, coconut leaves, or buli or buri palm leaves for steaming. Most are eaten with sugar while some are eaten with "Latik" or caramelized coconut cream.
I know it sounds weird, rice with sugar or "Latik" caramelized coconut cream? Eat it first and you'll know! Both tourist and Filipinos, young or old can't resist this well-love delicacy.
For Suman Latik, visit Tita Parings Suman Latik in Greenhills, San Juan!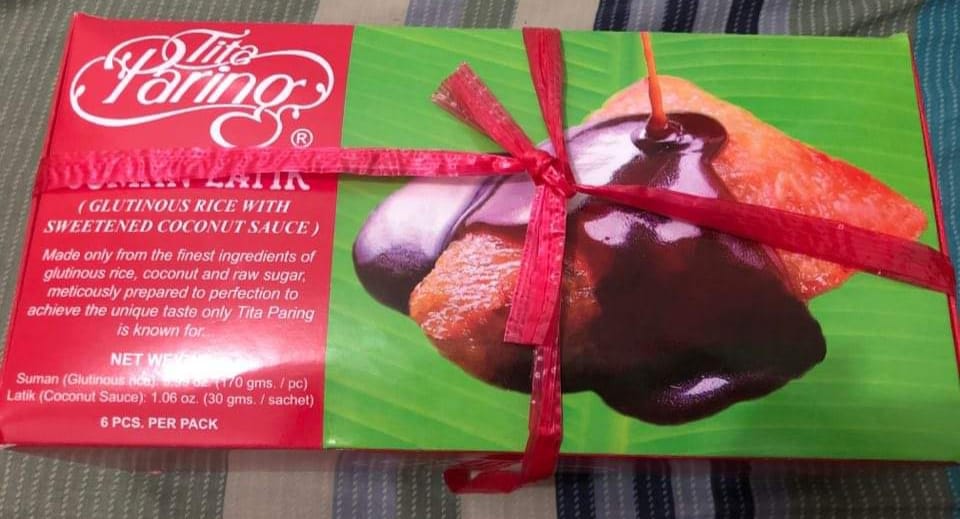 Tita Parings Suman Latik is a must stop-shop in Manila for Suman! This shop is well-known for its Suman Latik and also well-known for "bitbit or pabaon" to take home or to go.
Tita Parings also has other dishes in their menu like "Arroz Caldo /Aroskaldo " Filipino rice and chicken gruel, "Dinuguan" dark savory stew and other delicacies like "Palitaw" and"Ginataang Halo Halo".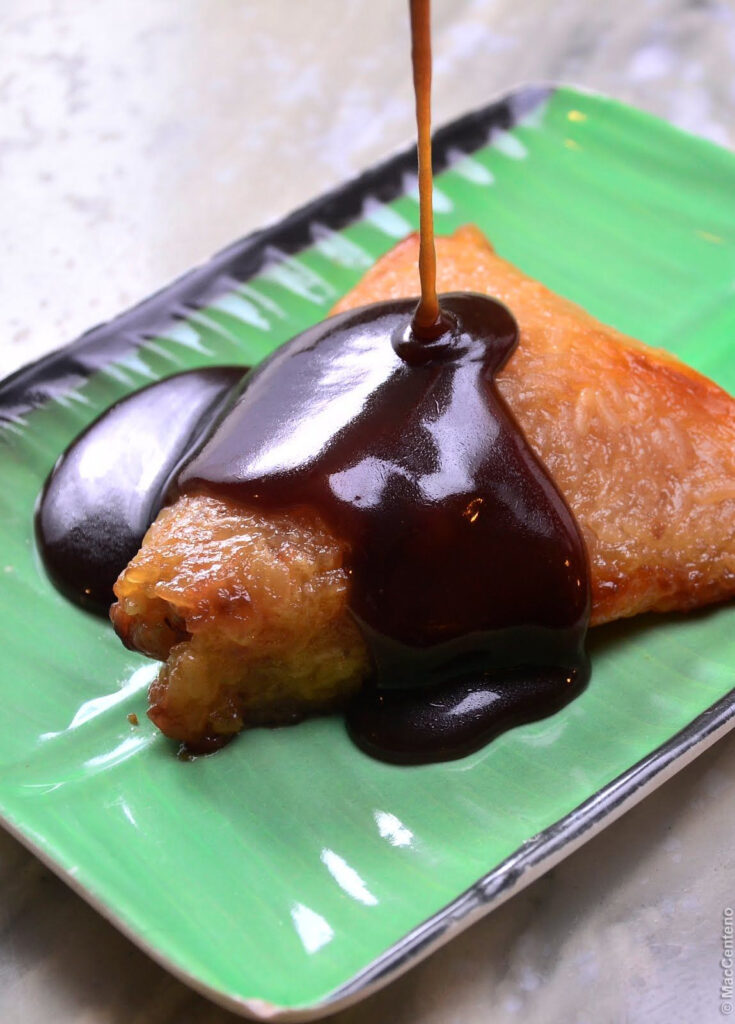 Tita Parings also offers a sweet rice cake called Biko. Made from coconut milk, brown sugar, and glutinous rice. It is usually topped with Latik. Both Suman and Biko is usually served as "merienda" light meal or as a dessert. Good for sharing with friends and love ones.
Did you know Filipino Families have a sticky rice treat every new years? They got this cultural influence from the Chinese. Some believe that eating sticky rice will bind families together stronger. This is also believed to deliver good fortune!
For more cravings of Suman with Latik and Biko, remember to visit Tita Parings' shops near you!
At Magnolia, Robinson's Mall at the lower ground, food court area.
SM Hypernart, Pasig City. Located at the Food court area. Market! Market! Fiesta pasalubong area.
UP Town Ayala Mall. In front of Mercado Supermarket.
Feliz Ayala Mall. Situated at the ground floor.
Landmark Makati at the basement level, Food court area.
Okada, Manila. Fountain Foyer area
SM BF Parañaque. Located at the 2nd flr.
Metro Gaisano Alabang Food Court area, Alabang Town Center
SM Southmall, Las Piñas City, Lower level area.
SM MOA located at the 3rd level bridgeway area near the Ice Skating Rink.
Additional Sources: facebook– Tita Parings, wikipedia.org, gulfnews.com
Photo Sources: facebook– Tita Parings, facebook–Tita Parings Ayala Feliz, Jet Loveria.