Jamie Lim, a karateka and the winner of kumite gold in the +61 kg category with the recent Southeast Asian Games (SEA Games) is now setting her sights on qualifying for the Tokyo Olympics.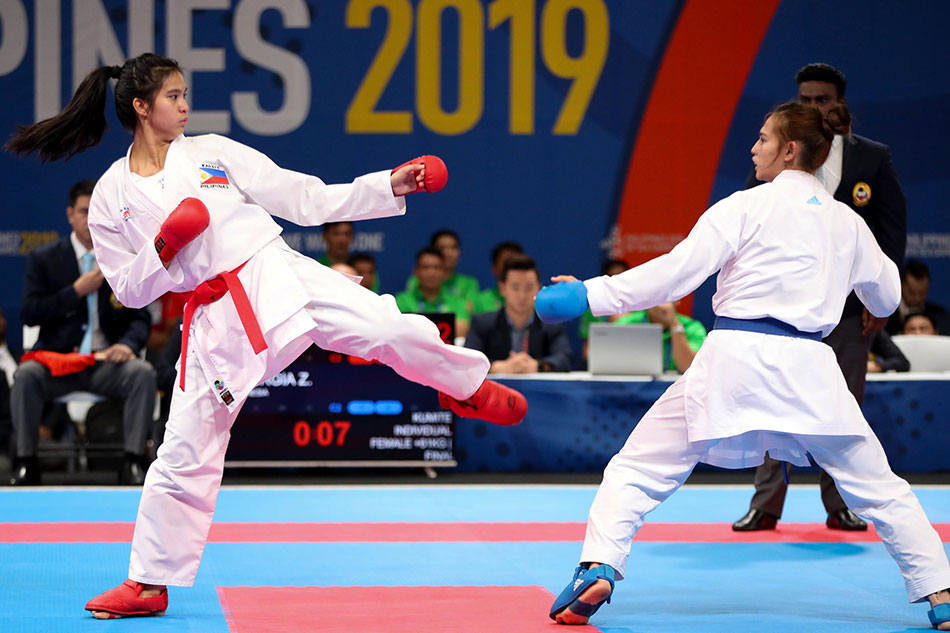 Jaime Lim, 22, took a break from karate for four years while finishing her Math degree at UP Diliman. She graduated with summa cum laude honors last June 2019. Her first plan was to apply for a Master's program in a US school and while in process, work as a lecturer in a UP teaching job. Then came the chance to represent the country in the SEA Games.
Lim took up karate when she was six and won her first championship after three years of persistence. She earned her black belt at 18 then decided to focus on academics. Lim had won several national and international titles.
Her plan is to continue focusing full-time on karate until the Olympics. "It's a long shot to qualify just like it was to win gold in the SEA Games," she said. "But I'm going for it. There are 10 competitors in each weight division in kumite in Tokyo.
Sources: philstar.com
Photo Sources: rappler.com, news.abs-cbn.com