Following the recent discovery of a new flu virus found in pigs in China, the Department of Agriculture (DA) reminded hog raisers to continue reporting any unusual mortalities in their farms. A strict monitoring is being done since there has been findings of Asian Swine Flu (ASF), reported in eight regions in the country.
But Agriculture Assistant Secretary Noel Reyes in a virtual briefing yesterday assured the disease has not reached the country and that meat imports from China are not allowed.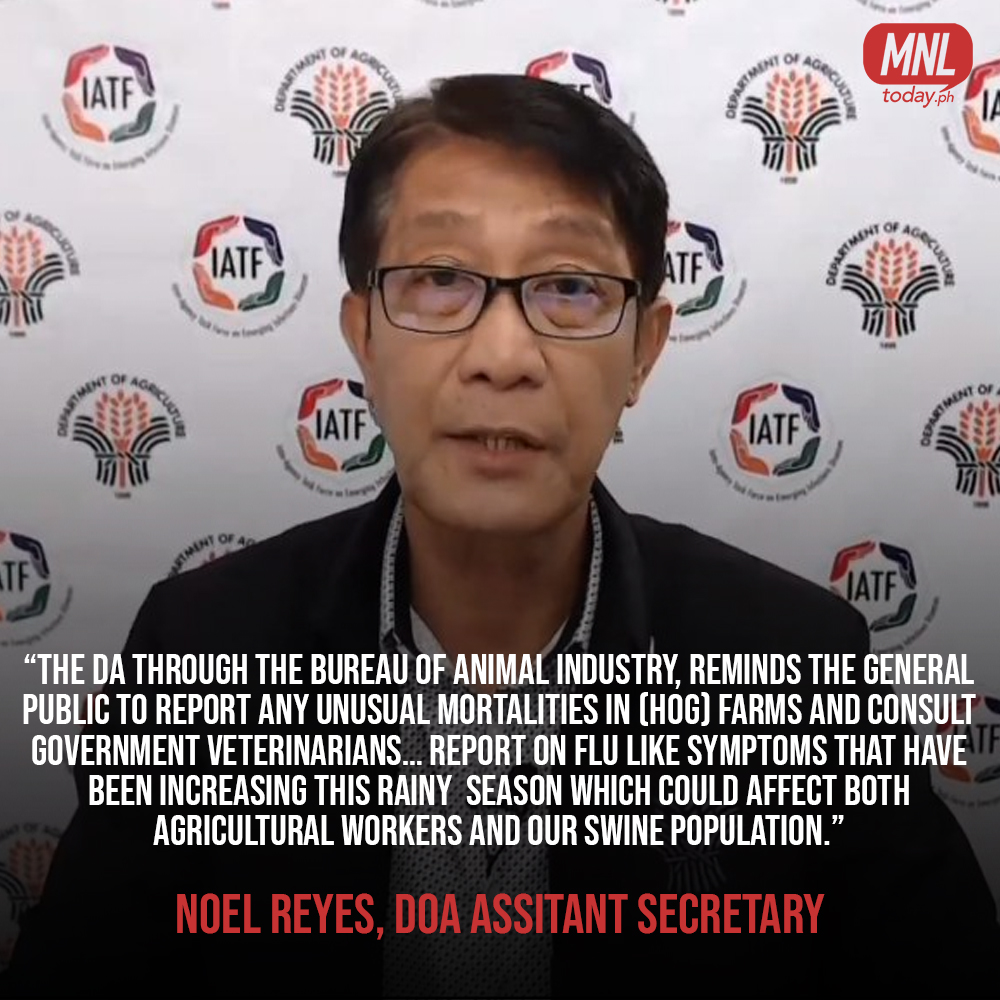 News of the new virus strain in pigs in China comes at a time when the world is still solving the effects of the African swine fever (ASF) as well as the new coronavirus disease 2019.
In the Philippines, the number of culled pigs due to ASF already hit 309,387. ASF has been reported in eight regions. This also comes amid a possible supply crunch of pork. The DA estimates ending 2020 stocks of pork will not be enough for 43 days.
In a report by Reuters, researchers warned the flu virus with pandemic potential found in China has become more infectious to humans and needs to be watched closely although experts said there is no imminent threat.Citing a paper published by the US journal Proceedings of the National Academy of Sciences (PNAS), the report said the team of Chinese researchers looked at influenza viruses found in pigs from 2011 to 2018 and found a G4 strain of H1N1 that has "all the essential hallmarks of a candidate pandemic virus."
Authors of the study also found that pig farm workers showed elevated levels of the virus in their blood, adding that "close monitoring in human populations, especially the workers in the swine industry, should be urgently implemented."
With additional reports: malaya.com.ph – Jed Macapagal
Photo Sources: newscientist.com, twitter.com, fwi.co.uk