Manila International Airport Authority (MIAA) resumes operation this week international flight operations at the Ninoy Aquino International Airport (NAIA) Terminal 3. Terminal 4, however, will remain closed.
But MIAA said restrictions remain in place and non-essential travel will still be prohibited. MIAA added outgoing flights will serve stranded foreigners, diplomats and overseas Filipino workers (OFWs) with contracts abroad. Incoming flights will be for returning OFWs and foreigners who have family members in the Philippines.
MIAA said airlines which were relocated to NAIA Terminal 1 last March, resumed their operations in Terminal 3 last Monday, July 6. International flight operations began July 8.
Eight foreign airlines All Nippon Airways, Air Aisa Berhad, Cathay Pacific, Emirates, KLM, Royal Dutch Airlines, Qatar Airways, Singapore Airlines and Turkish Airlines arrived and departed from Terminal 3 last July 8.
International operations of Cebu Pacific, Delta Air, Qantas Airways, and United Airlines remain suspended to date, according to MIAA.
Charo Logarta Lagamon, Cebu Pacific director for communications, said the airline is assessing its plans but the decision to remain suspended redounds to very weak demand due to government restrictions in the Philippines and other jurisdictions on tourism and air travel in general; and passengers foregoing travel plans in the near term due to concerns over the new coronavirus disease 2019. Meanwhile, Philippines AirAsia said it has no plans yet for international flights this month but will resume as soon as restrictions ease.
MIAA in March streamlined the operation of NAIA by closing down the Terminals 2, 3 and T4, due to enhanced community quarantine in Luzon, to reduce cost on utilities and afford groundhandling companies with a cheaper way of managing their logistics. Terminal 2 continues to service international arrival flights of Philippine Airlines (PAL) but its international departures operate from NAIA Terminal 1.
Twenty four airlines assigned in NAIA Terminal 1 shall continue to operate in the terminal. These airlines include Air China, Air Niugini, Asiana Airlines, China Airlines, China Eastern, China Southern, Etihad Airways, Eva Air, Ethiopian Airlines, Gulf Air, Hong Kong Airlines, Japan Airlines, Jeju Air, Jetstar Asia, Jetstar Japan, Korean Airlines, Kuwait Airways, Malaysian Airlines, Oman Air, Royal Brunei Airlines, Saudia Airlines, Scoot, Thai Airways and Xiamen Air.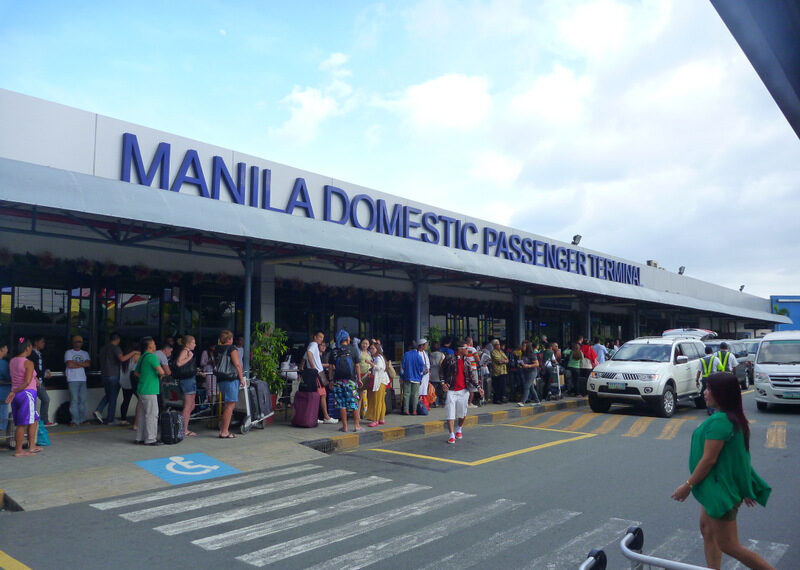 MIAA said NAIA Terminal 4 shall remain closed until further notice.
Local airlines such as Cebu Pacific and its unit Cebgo, Philippines Air Asia and Air Swift flights which were operating at Terminal 4 have been relocated to NAIA Terminal 3 while PAL and PAL Express operate to and from NAIA Terminal 2.
The Civil Aviation Authority of the Philippines (CAAP) said as of July 4, 20 airports in the country have resumed commercial flights following the approval of local government units.
CAAP said some airports, while allowing commercial flights, are subject to different documentary and passenger restrictions imposed by local government units.
With additional reports: Malaya.com.ph, Myla Iglesias
Photo Courtesy: Philippine Flight Network, Business Traveler, Skift, ABS-CBN News,