On March 16, 2020, President Rodrigo Duterte imposed an enhanced community quarantine (ECQ) in Luzon. This is the government's way of restricting the movement of the population except for necessity, work, and health circumstances, in response to the growing coronavirus disease 2019 (COVID-19) cases in the country. Though the term used is ECQ, it is effectively a lockdown where the local government units imposed strict precautionary measures to avoid increasing the cases of the disease.
The world has literally "stopped" and people stayed in their respective houses following the government's direction, and most of all, because of the fear of getting the COVID-19 not just to themselves, but also with their families.
They say that in every crisis, there lies an opportunity. But during the COVID-19 pandemic, we have seen the rise of our modern-day heroes who sacrificed and braved the dangers of the pandemic. And one of them is Diana Marie de Guzman, an Emergency Room nurse assigned in Pasay City General Hospital at P. Burgos St. Pasay City.
This writer met Dianne years before when we both participated in Coach Jim Saret's FIT FIL Movement. I can say that I kept in touch with my FIT FIL colleagues via social media and that includes Diane. I am humbled that she still calls me "coach" to this day, even if she has been quite the athlete finishing marathons and triathlons.
When the ECQ started, I have always been inspired and motivated by how our frontliners have been serving the country. With the negativity in social media, I choose to see what is positive. And this is where Dianne fits the bill.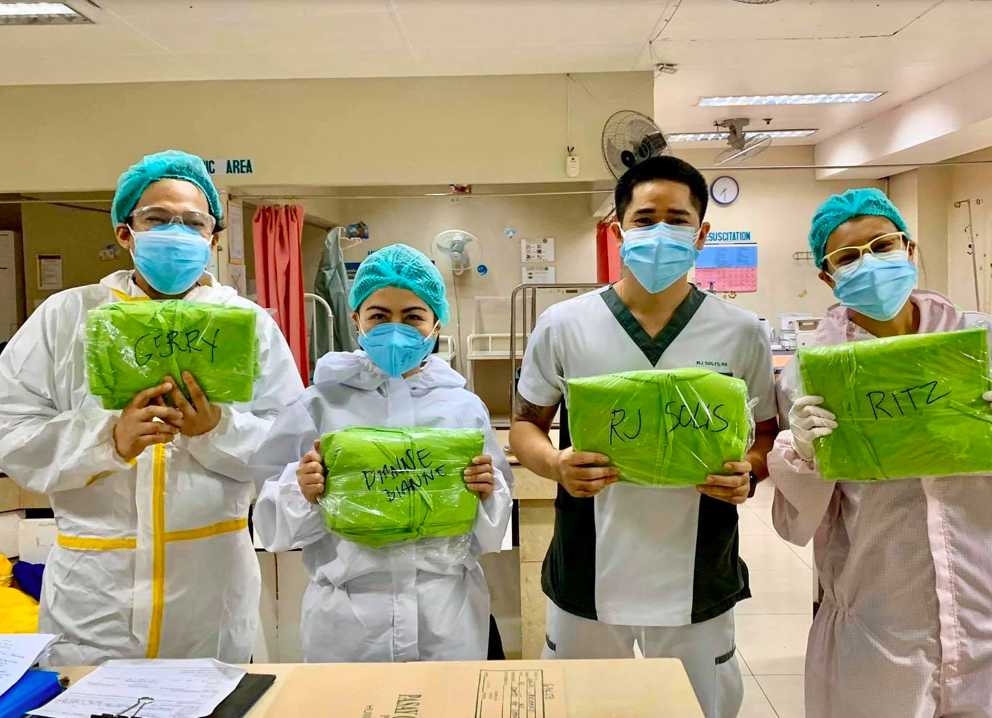 As an emergency nurse, like everyone in the health industry, the COVID-19 pandemic stoke fear and apprehensions. "There's feeling of apprehension kasi i was thinking if handa ba talaga ako sa ganitong klaseng laban? Hanggang saan ang kaya kong I- sacrifice pra sa sarili ko, pamilya ko and trabaho ko" shared de Guzman.
But fear is not included in the vocabulary of our modern-day hero. She did not back out to the challenge and instead, prepared herself on how to properly face the pandemic.
"I did some research about the Corona Virus-19. I read about information and studies about the pandemic, it's extent. I made sure also that I'm physically and mentally ready for the battle. Proper nutrition, vitamins, exercise, enough sleep" said de Guzman.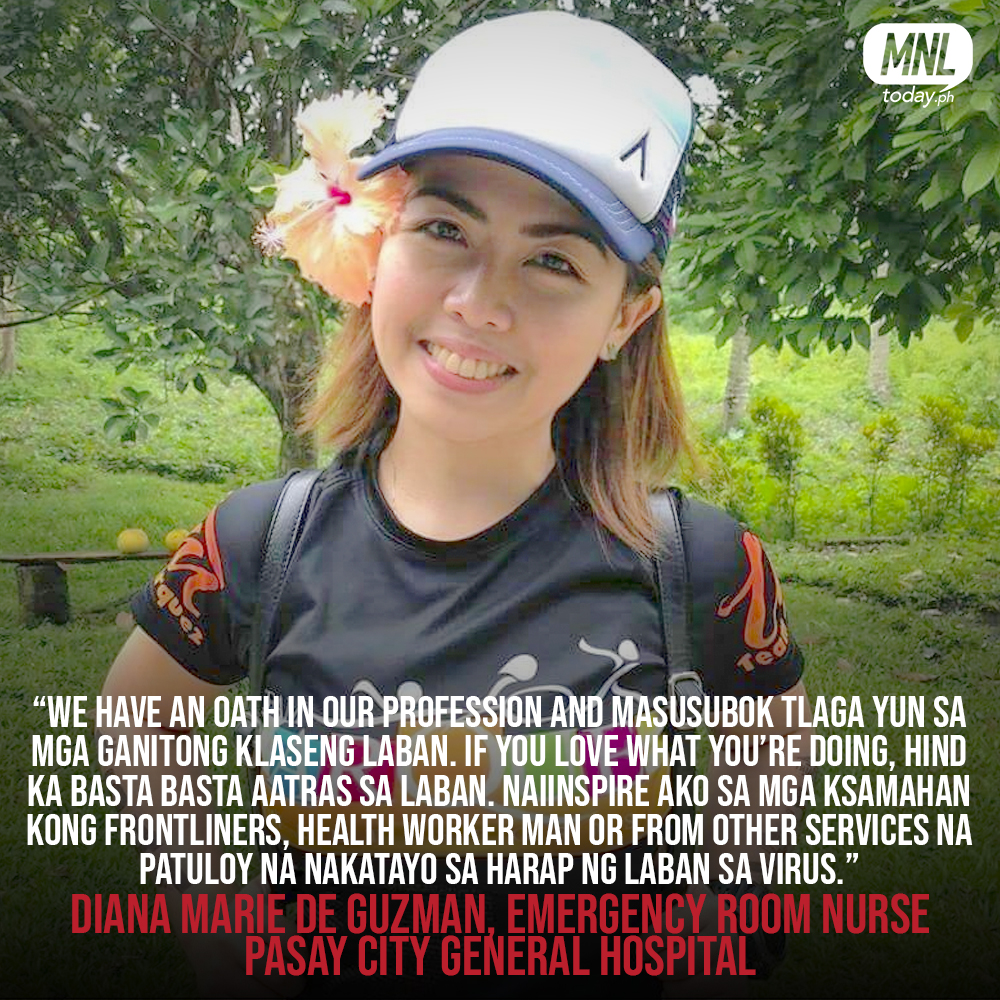 Stepping out of their respective homes, away from their families, they would tread and risk the danger of getting the disease just to offer the services people need during this pandemic. Such are these noble health workers has been doing. Choosing and being true to their mission just to assure that people are given the right care and treatment during these trying times. And she does it with her peers and colleagues…Yes, without the fancy hero costumes like masks and capes. All they have is a big heart and their passion to take care of the people.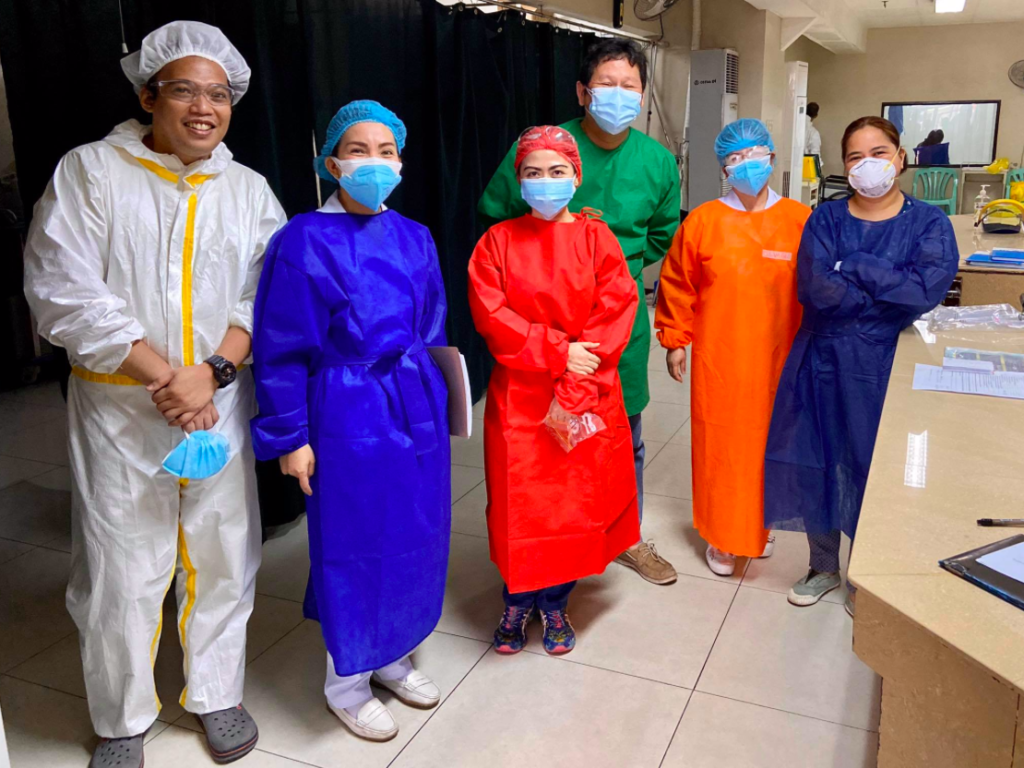 A typical day starts with a change in the Emergency Room (ER) setup and conversion of some wards into a COVID ward to give way for the new isolation rooms that will accommodate COVID-related patients. They gave out handouts and did some discussions about the virus. Supplies of PPE's were distributed according to your designated areas. According to de Guzman, every day you will meet, interview, and handle symptomatic and asymptomatic patients with different concerns about the pandemic may it be suspect, probable or confirmed COVID-19 patient.
The challenges do not stop as they faced actual patients who are COVID-19 patients. Aside from these issues, they also have to deal with other external factors that affect their work. "Starting from transportation, it has been a problem since the start of the pandemic. You need to find ways how to get to the hospital. The discomfort of wearing PPEs especially during the hot season and other protective gears like gloves, masks, and goggles" shared de Guzman. "Of course yung thinking mo na rin if you are still safe ba sa work area mo? Hindi pa ba ako infected or worse baka makapag-uwi na ba ako ng sakit sa pamilya ko… those questions parating nsa isip mo pag ntatapos ang duty mo" said de Guzman.
As a digital marketing professional, I have to monitor daily what is happening in the digital world, particularly in social media. I have seen a lot of negative posts and even complains coming from a "netizen" whose typical day starts and ends in the comfort of their own home. But not the likes of De Guzman. She is stronger and better than most of us.
I'm blessed that I have been fortunate to have met a strong woman like Dianne de Guzman. "Our country is facing uncertainty right now, we must learn how to follow the precautions na pinatutupad ng gobyerno natin. Be disciplined and cooperative. We don't know when will be the end of this pandemic pero one thing is for sure, all the frontliners will fight till the end. So we are asking everyone to please include us frontliners in your prayers. May the Lord bless and heal our land" said De Guzman.
Well said Diane!
Photo Courtesy: Dianne De Guzman -Facebook, Dianne De Guzman -Facebook