It has been a global problem. From its origin in Wuhan, China, it became a pandemic that left everyone in shock. These past few months, the coronavirus disease 2019 or COVID-19 has dominated the news not only in our country but all over the world. COVID-19 is an infectious disease caused by severe acute respiratory syndrome.
As of this writing, the Philippines' Department of Health Covid-19 Case Tracker has now reported 21,340 total number of cases, with 4,441 recoveries and 994 deaths. I can honestly say that our nation is still a bit lucky to have these low numbers of cases as compared to other developed countries that has the capability to fight this pandemic.
According to experts, the fatality rate is estimated between one and three percent. Experts also say that those affected may develop symptoms such as fever, shortness of breath, fatigue and dry cough, which may progress to pneumonia and multi-organ failure. Those at highest risk are the elderly and chronically ill.
While the government and the Department of Health, together with the media, have been continuously giving us updates, we all have to do our share by giving our full cooperation and following the basic medical guidelines to keep us and our loved ones safe from COVID-19. Fake news, unfounded rumors and unverified information put us all at risk. Please do not forward unverified news. We must all cooperate to make this work and stop the spread of the disease.
Our office, TEAM PRC located in Greenhills San Juan has been very careful and strict with regards to promoting safety precautions. Our office, composed of the employees from Publicity, Relationship Building, Communications (PRC), Inc., the public relations firm of the company, Themeactive, Inc. who is handling events and activations of our clients and Full Blast Digicomms, Inc., the agency's creatives and digital solutions arm has briefed the employees as early as March of this year and even before the Enhanced Community Quarantine mandatory work from home arrangement for the safety of the employees and their respective families.
All efforts and safety precautions practiced by TEAM PRC are based from what the government is promoting and reporting. Aside from that, being in the PR, digital and events industry, we are also observing other precautionary measure that can be applied to the office. And one of them is from Dr Gia Grace Sison, head of The Makati Medical Center's Womens Wellness Center. She specializes in Occupational Medicine that deals with workplace health issues and formulating policies for health in the workplace.
Dr. Gia shares with us some basic medical-based advice in order to keep us safe from COVID-19.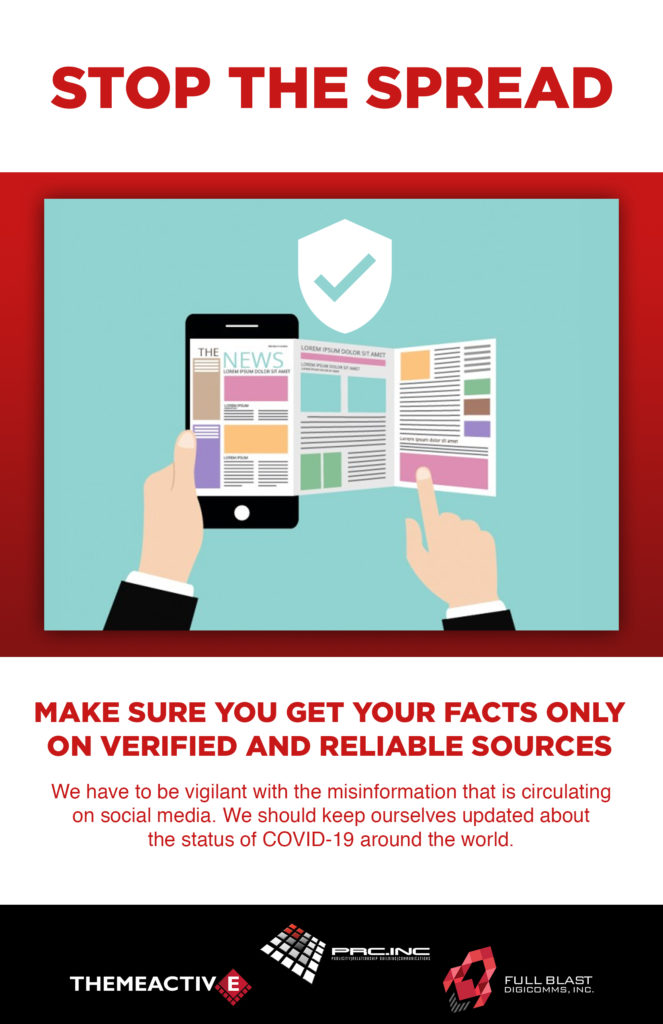 1. Make sure you get your facts only on verified and reliable sources. We have to be vigilant with the misinformation that is circulating on social media. We should keep ourselves updated about the status of COVID-19 around the world.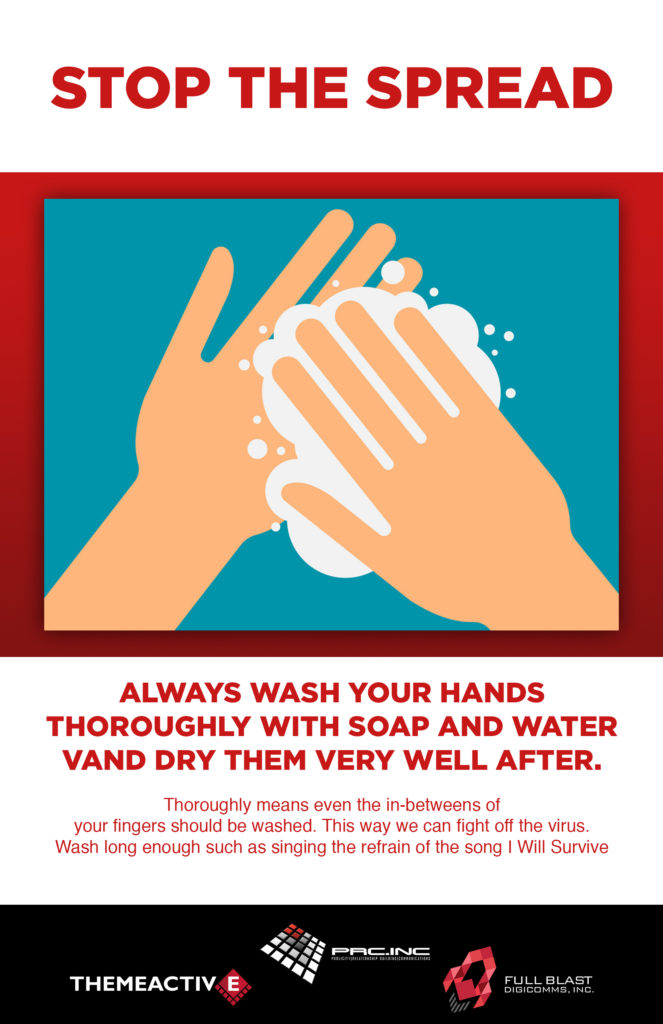 2. Always wash your hands thoroughly with soap and water and dry them very well after. Thoroughly means even the in-betweens of your fingers should be washed. This way we can fight off the virus. Wash long enough such as singing the refrain of the song I Will Survive.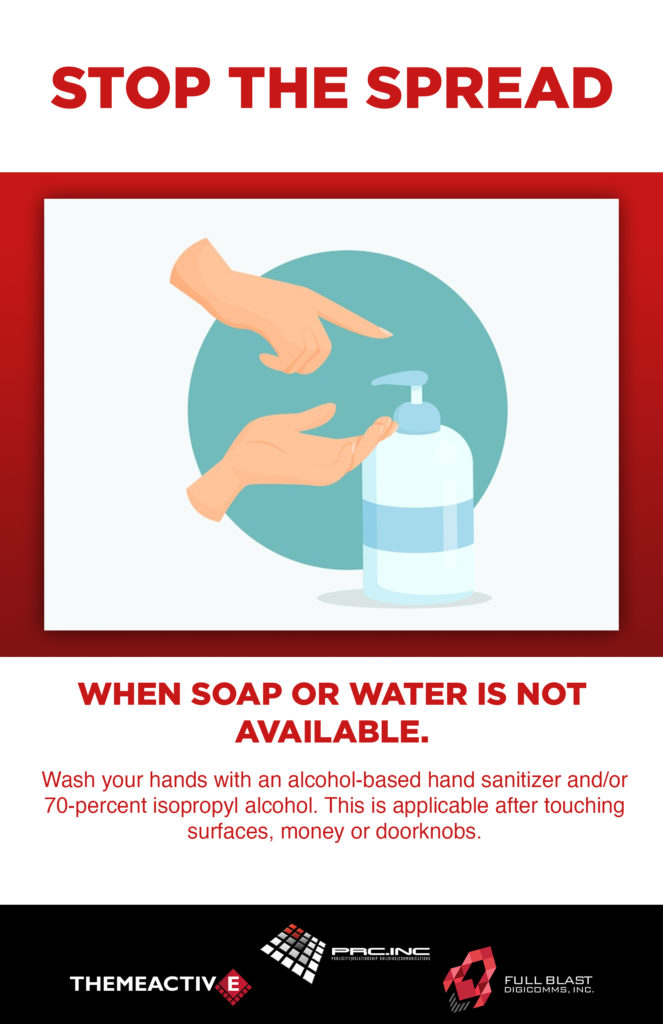 3. When soap or water is not available, wash your hands with an alcohol-based hand sanitizer and/or 70-percent isopropyl alcohol. This is applicable after touching surfaces, money or doorknobs.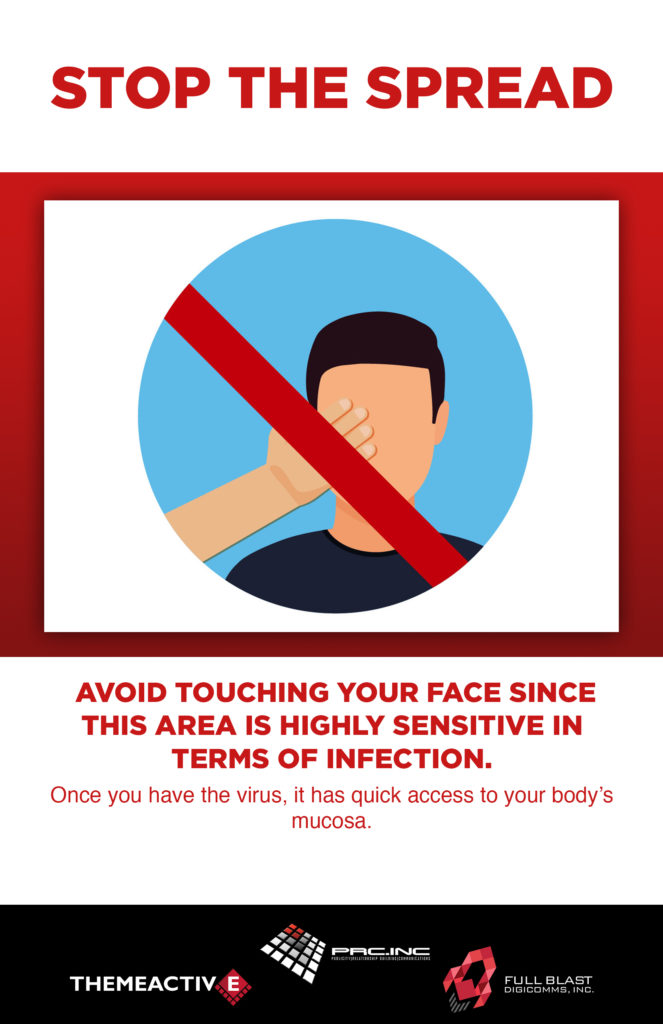 4. Avoid touching your face since this area is highly sensitive in terms of infection. Once you have the virus, it has quick access to your body's mucosa.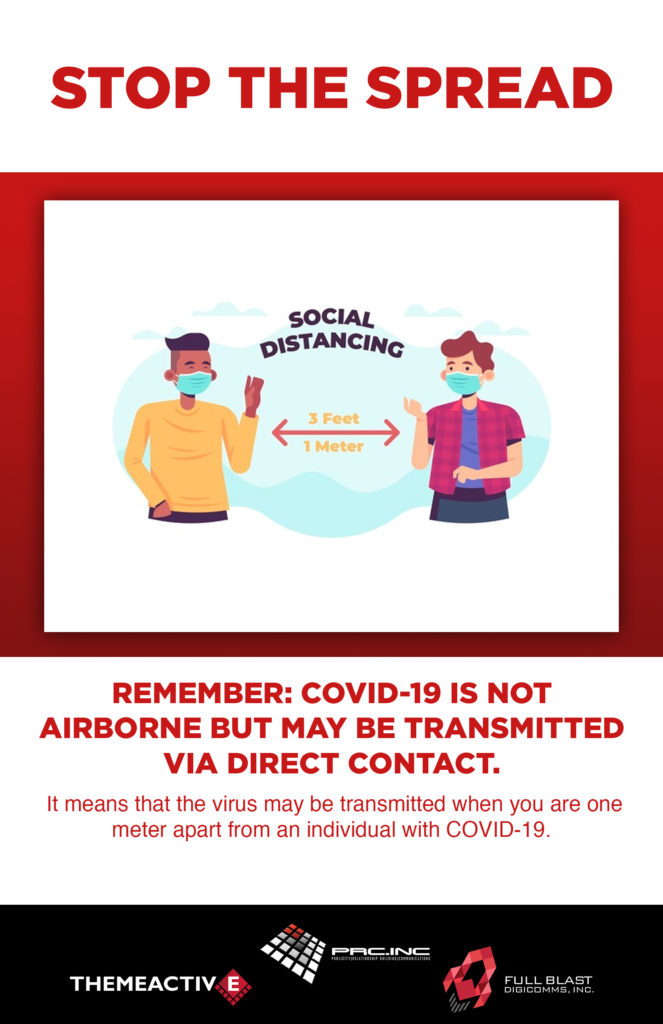 5. Remember: COVID-19 is not airborne but may be transmitted via direct contact. It means that the virus may be transmitted when you are one meter apart from an individual with COVID-19.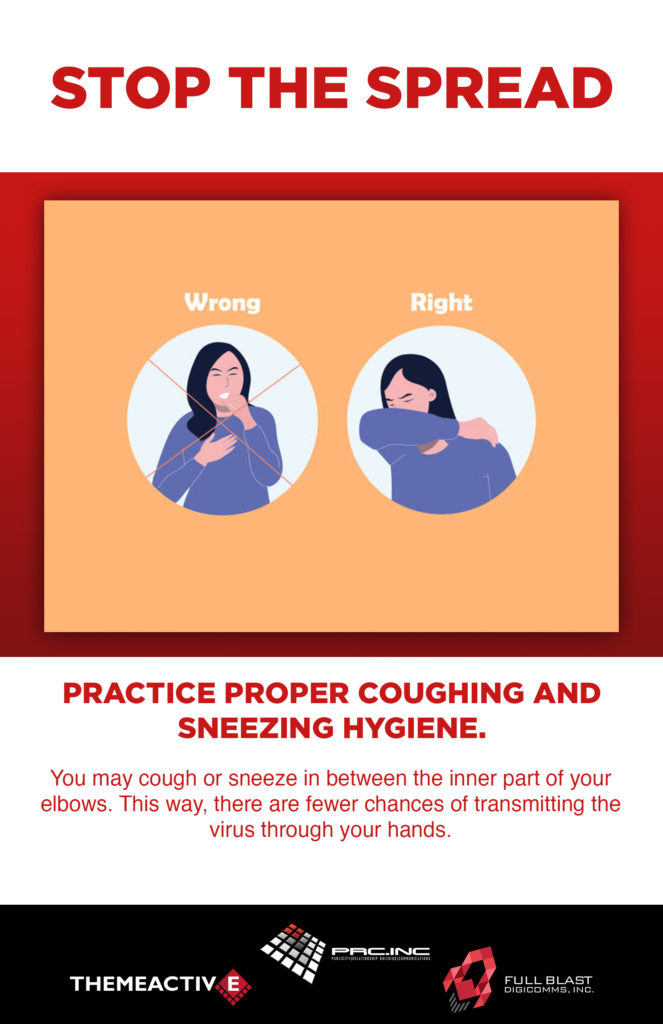 6. Practice proper coughing and sneezing hygiene. You may cough or sneeze in between the inner part of your elbows. This way, there are fewer chances of transmitting the virus through your hands.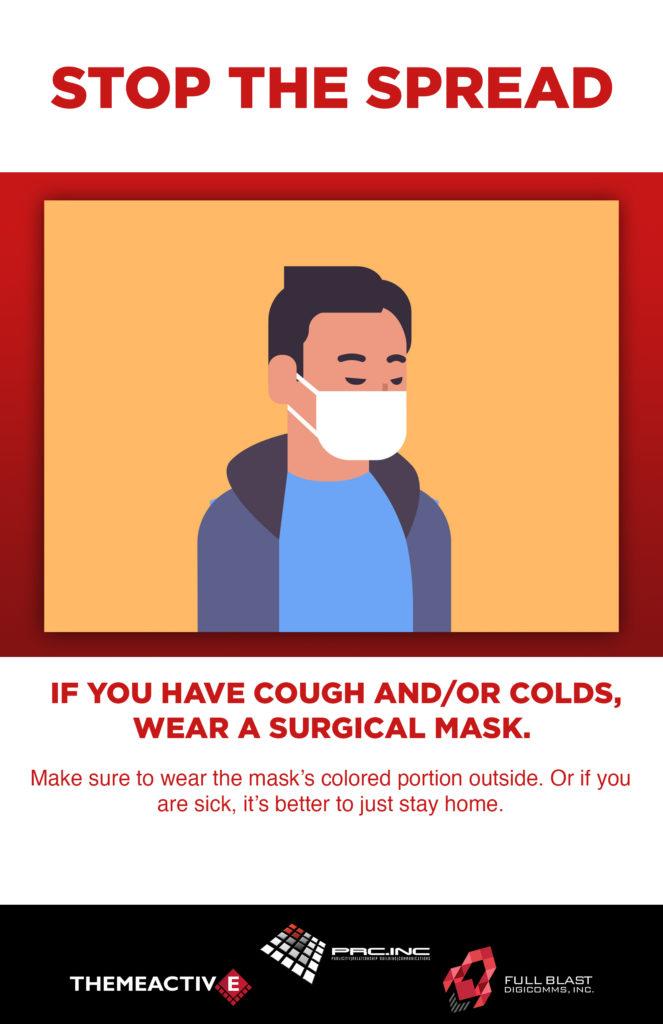 7. If you have cough and/or colds, wear a surgical mask. Make sure to wear the mask's colored portion outside. Or if you are sick, it's better to just stay home.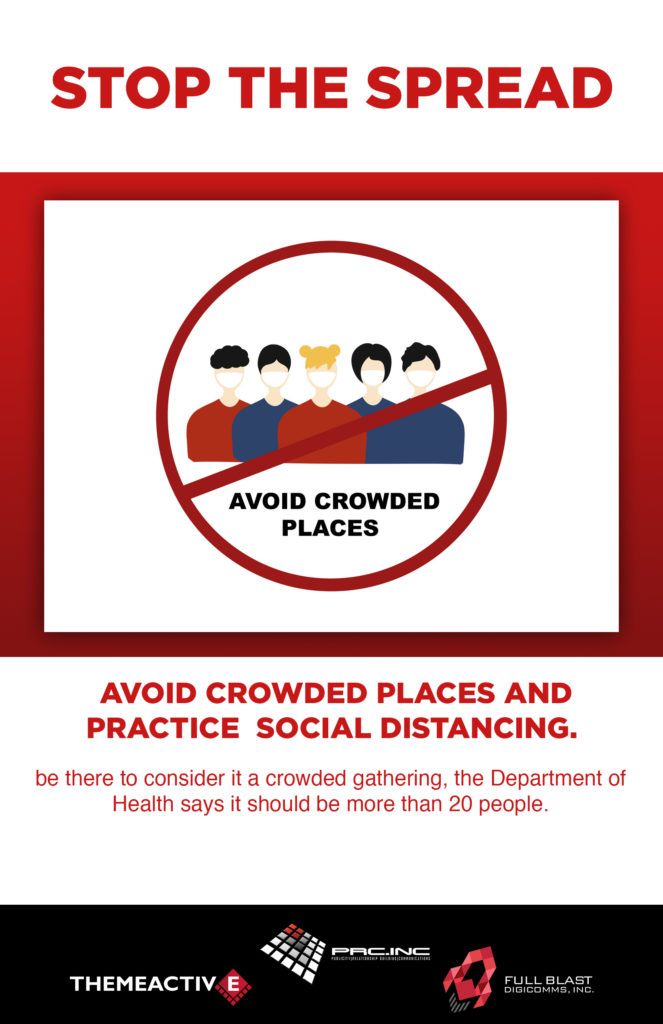 8. Avoid crowded places and practice social distancing. Based on the definition of how many people should be there to consider it a crowded gathering, the Department of Health says it should be more than 20 people.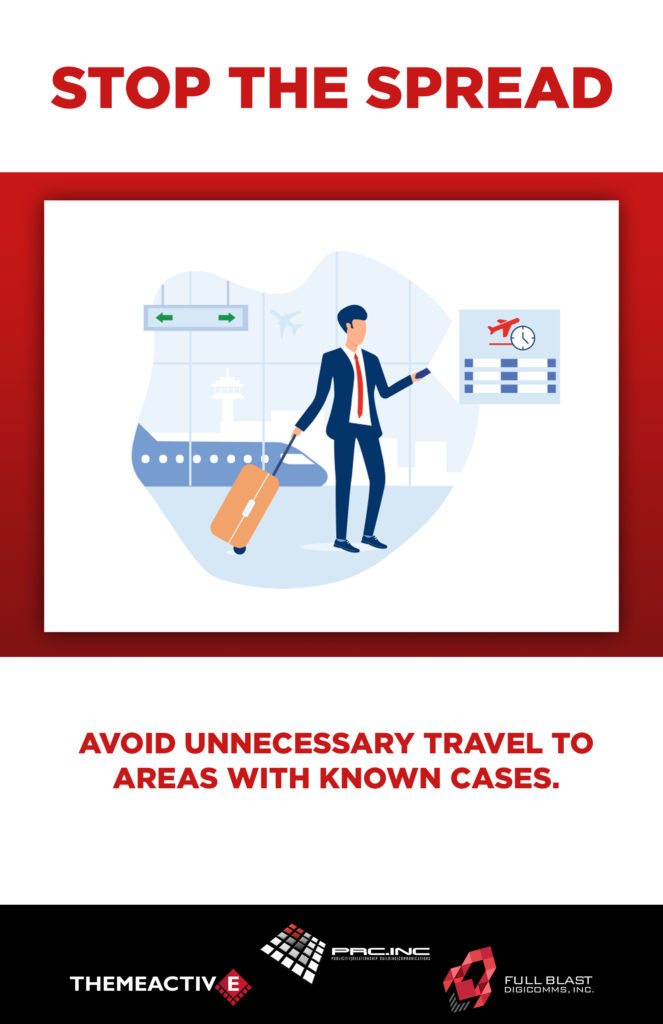 9. Avoid unnecessary travel to areas with known cases.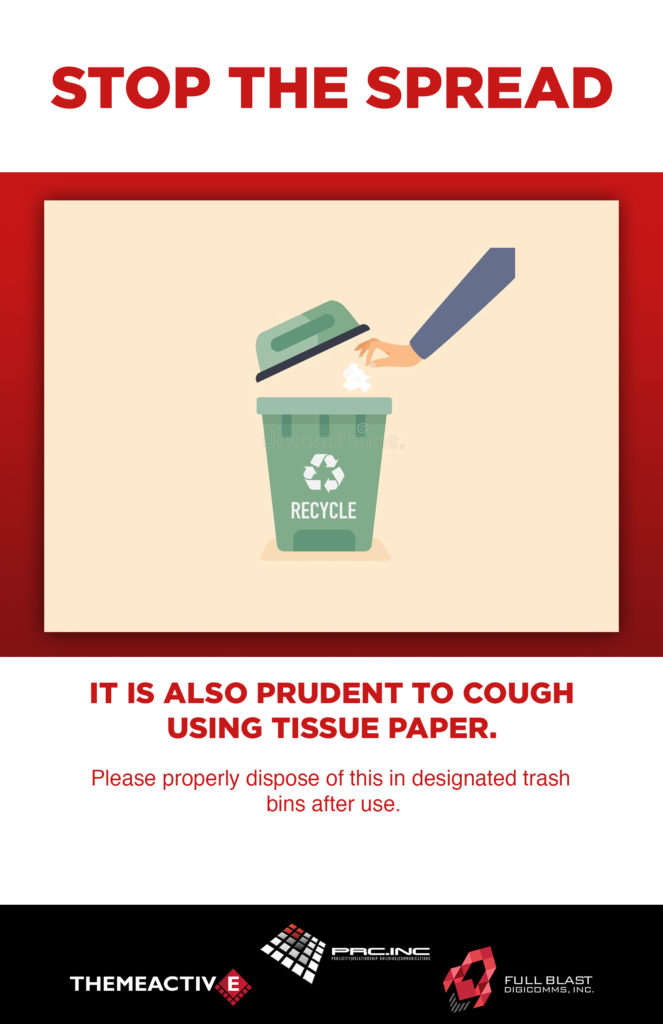 10. It is also prudent to cough using tissue paper. Please properly dispose of this in designated trash bins after use.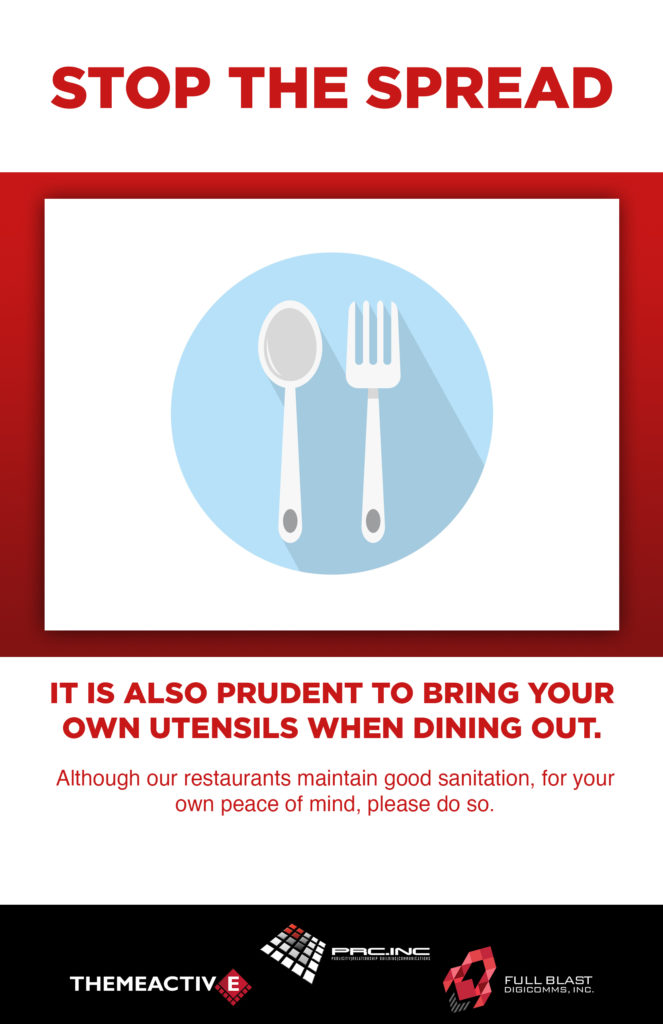 11. It is also prudent to bring your own utensils when dining out. Although our restaurants maintain good sanitation, for your own peace of mind, please do so.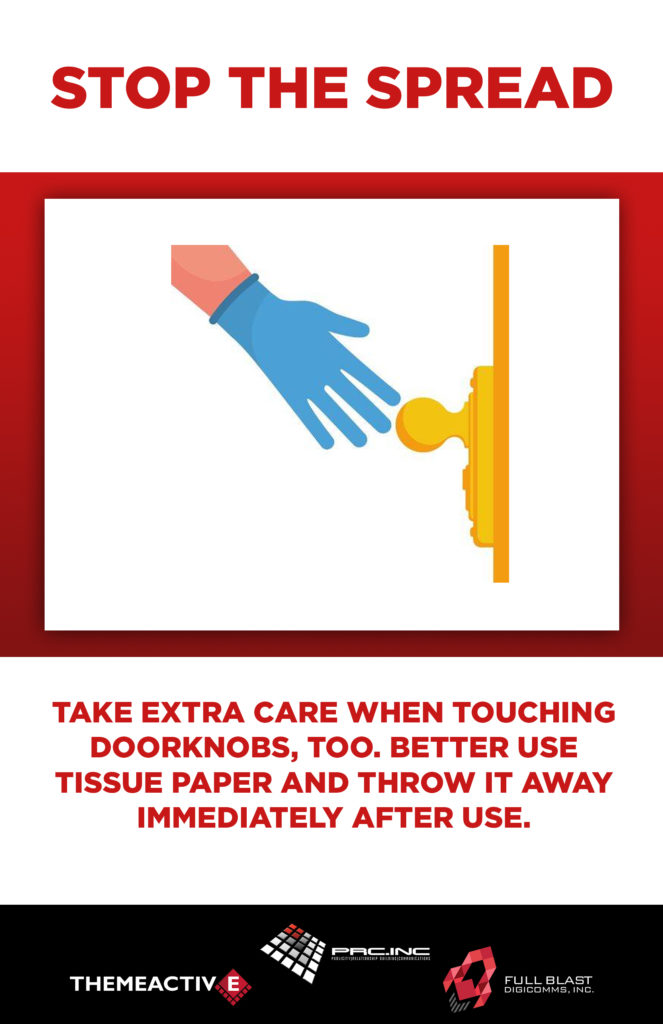 12. Take extra care when touching doorknobs, too. Better use tissue paper and throw it away immediately after use.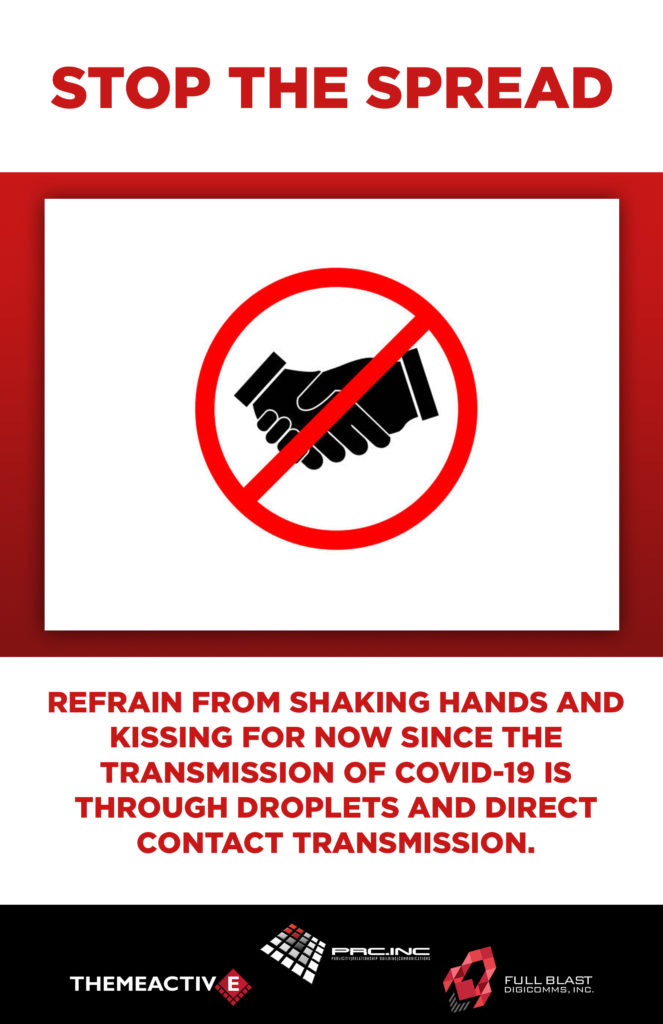 13. Refrain from shaking hands and kissing for now since the transmission of COVID-19 is through droplets and direct contact transmission.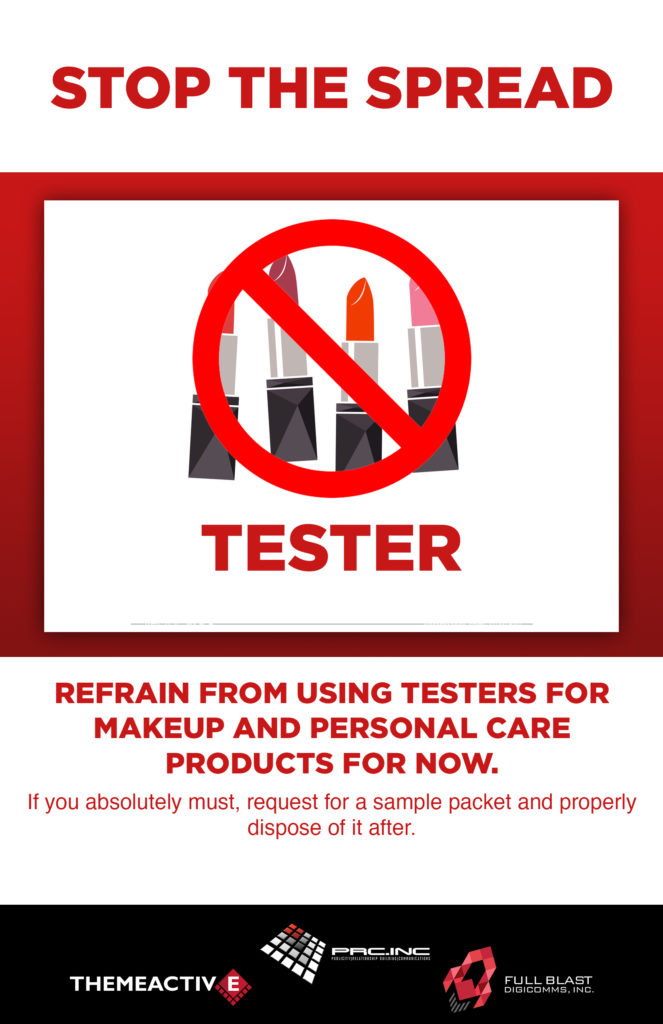 14. Refrain from using testers for makeup and personal care products for now. If you absolutely must, request for a sample packet and properly dispose of it after.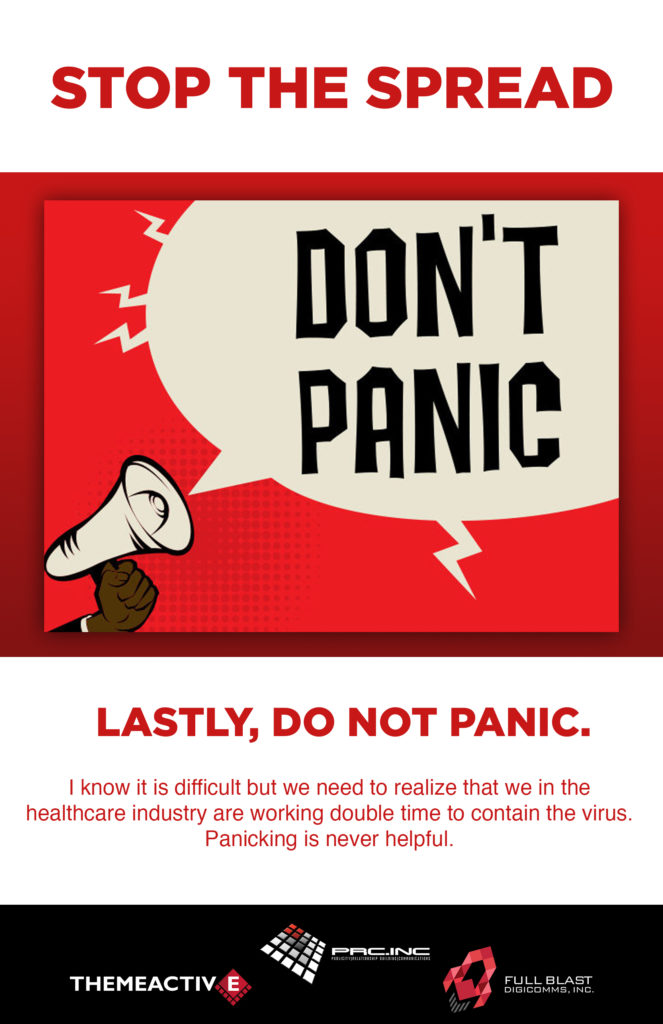 15. Lastly, DO NOT PANIC. I know it is difficult but we need to realize that we in the healthcare industry are working double time to contain the virus. Panicking is never helpful.
Now that the government has placed the metropolis under General Community Quarantine (GCQ) and soon will be Modified General Community Quarantine (MGCQ), we all have to do our part to fight and avoid the virus. Not just for us, but also for our family's sake. 
With additional report from: Secretary Mons Romulo (Department of Tourism), The Philippine Star