President Rodrigo Duterte said that he will not allow classes to open until a vaccine for the coronavirus disease 2019 (Covid-19) has been found. "I will not allow the opening of classes na magdikit-dikit iyang mga bata. Bahala na hindi na makatapos (where children have to sit close to each other. Never mind if they don't graduate)," he said.
This statement gave parents assurance about the safety of their children. With this statement from President Duterte, the previous statement of the Department of Education discussing the possibility of opening school this August may have to wait. Education Secretary Leonor Briones had set the opening of classes on August 24.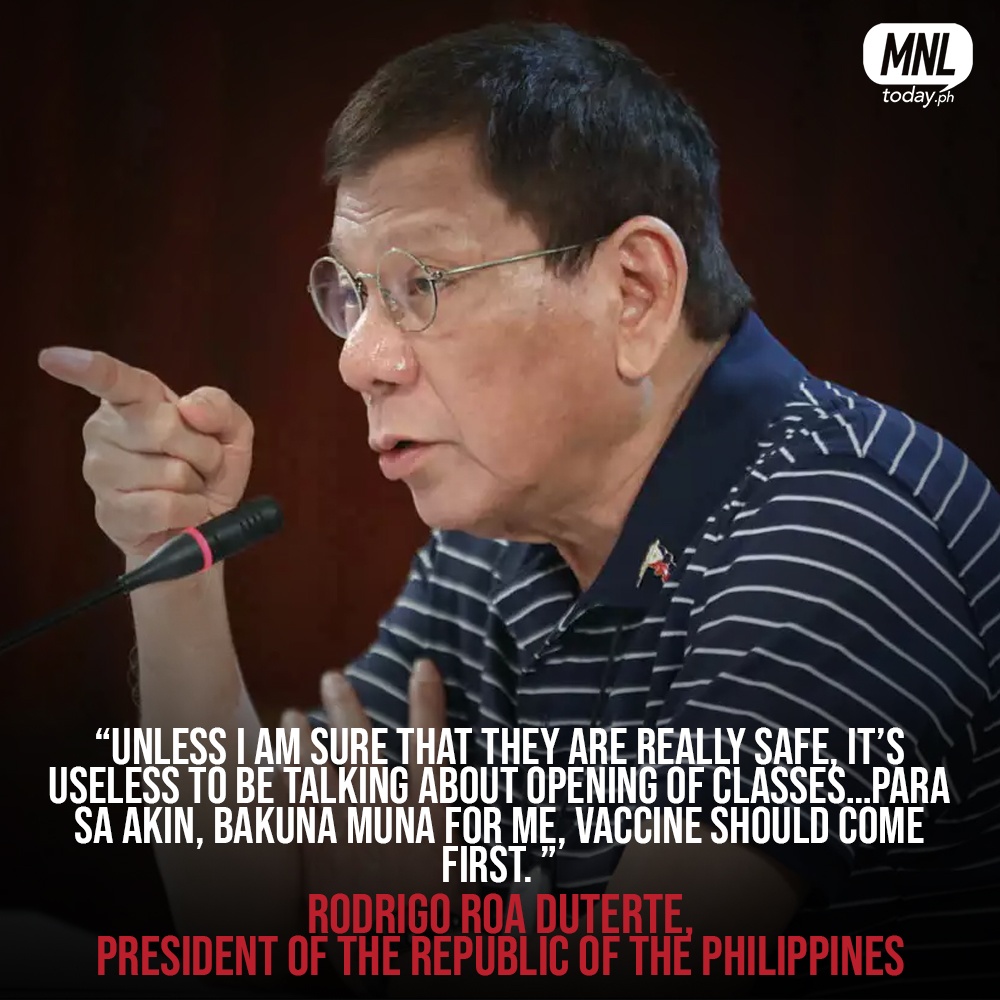 Some areas in the country are under a modified enhanced community quarantine, while others are under a general community quarantine.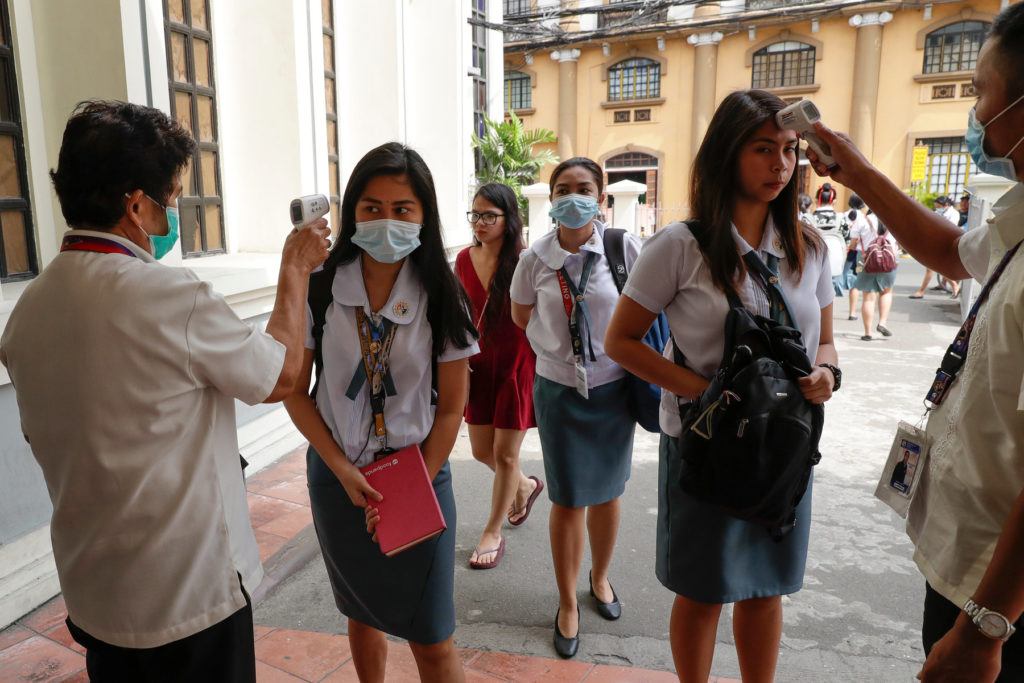 Meanwhile, Malacañang said colleges and universities that will use full online education can open anytime, while those using flexible learning may open classes in August. Schools that will conduct face-to-face or in-person classes can open not earlier than September 1.
Latest Covid-19 cases as of May 25, 2020, Monday, shows there are 14,319 confirmed COVID-19 cases nationwide, with 873 deaths and 3,323 recoveries.
With additional reports: manila times.net, Ma. Reina Leanne Tolentino, inquirer.net, Khrissy Aguilar
Photo and Video Courtesy: INQUIRER.net – YouTube page, RVTM, Aaron Favila – Associated Press, Eloisa Lopez – Reuters,