Who would better represent Jollibee to the universe if not Miss Universe 2015 Pia Wurtzbach? You guessed it! The beauty queen is now among the ranks of Jollibee's endorsers!
Accompanying her debut as a Jollibee endorser is the much-awaited return of a Jollibee classic, the creamy and crispy two-na sarap Jollibee Tuna Pie, now with original and spicy variants!
Two Wurtzbachs
In Jollibee's Tuna Pie commercial, two kinds of Pia Wurtzbach personified the two-na variants of the Tuna Pie. This also reflects how the beauty queen is in real life. She's dynamic and adaptable—when she's with family and friends, she could be her amazing self like the Original variant. Then, when work demands her, she could also be fierce and fiery like the hot kick of the spicy variant.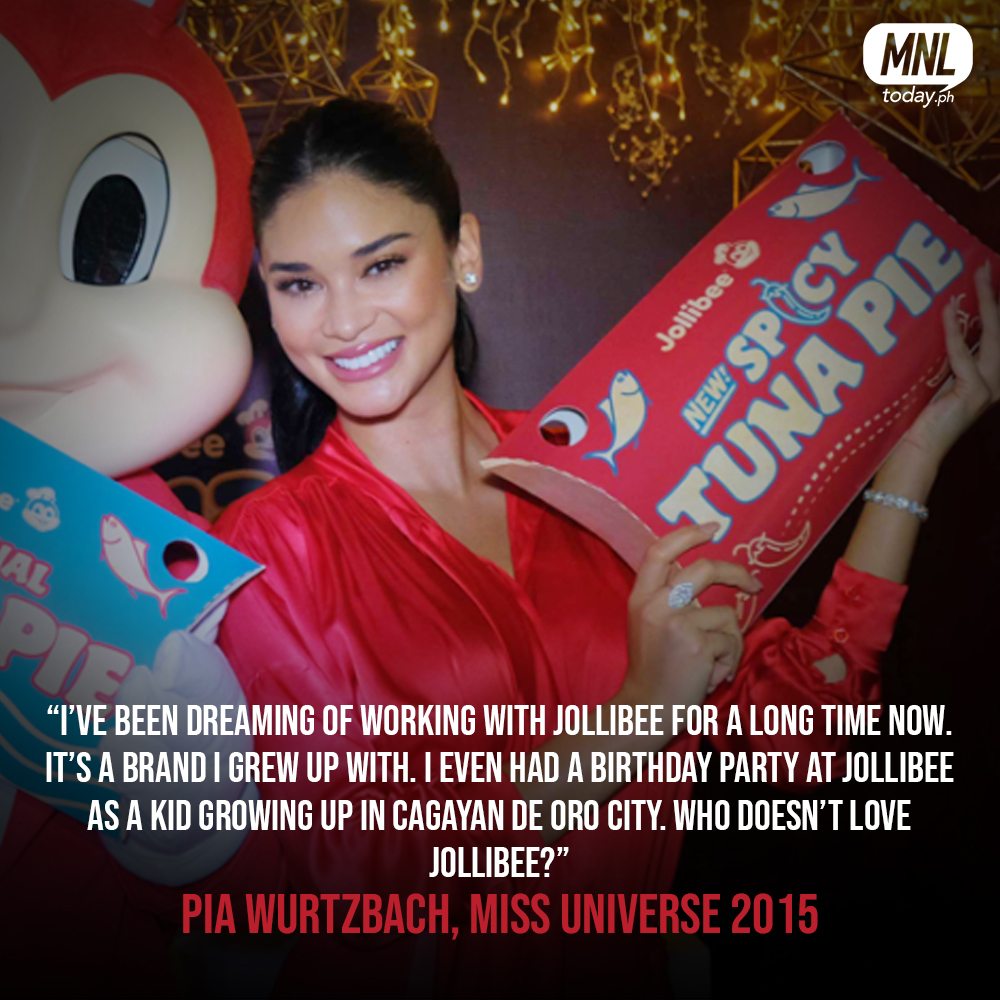 Jollibee Marketing Director for Core Products Mari Aldecoa approved of Pia Wurtzbach as the best endorser for the Jollibee Tuna Pie.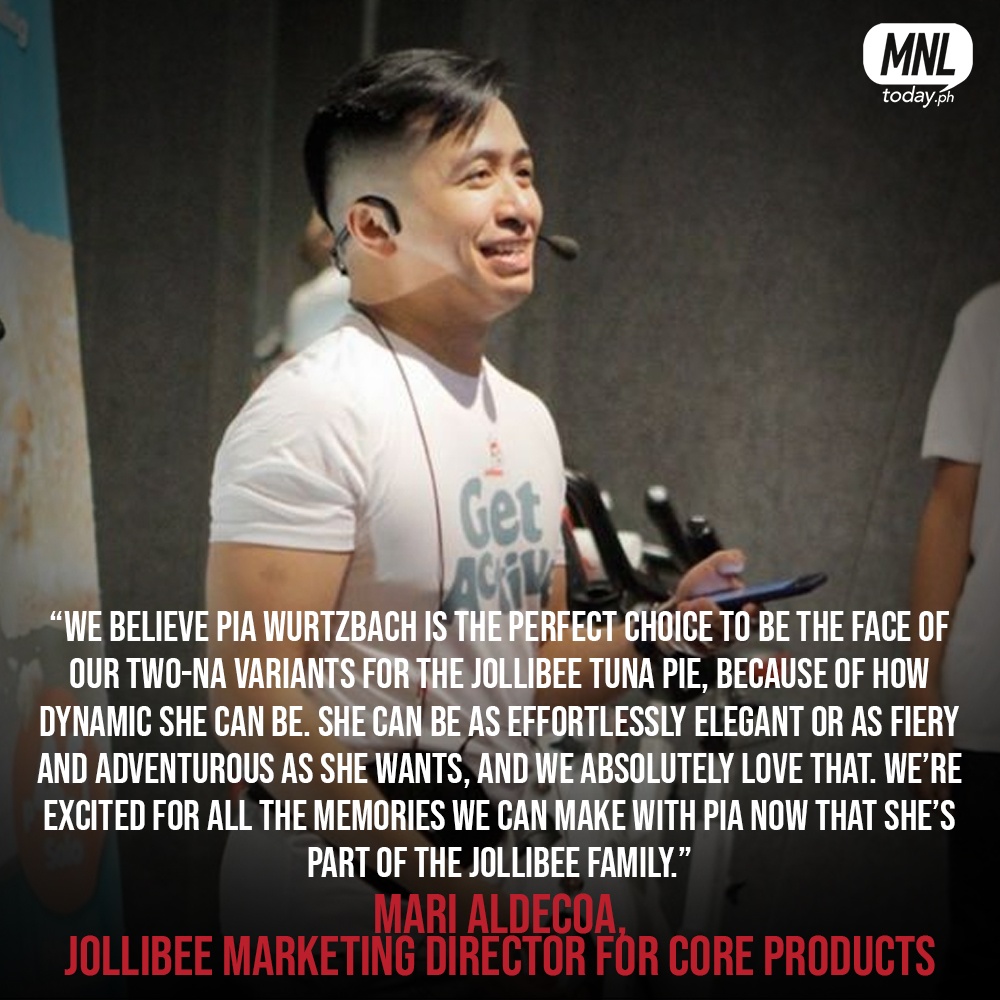 The Beauty Queen's Choice
Asked about what she thought of the new Spicy Tuna Pie, Pia Wurtzbach said that it's an instant hit. "I love the new Spicy Tuna Pie! It's just the right amount of kick," she says. "Don't worry about it being too hot! If you love the Original variant, wait 'til you try this one!"
Whether you love the classic taste of the original tuna pie or dying to try that spicy variant, the Tuna Pie's crispy and creamy two-na sarap will keep you buying for more! The Tuna Pie is priced at ₱45.00 and the trio pack costs only ₱132.00. Jollibee Tuna Pies are available for dine-in, take-out, drive-thru, and delivery at all Jollibee stores nationwide.
To order some Tuna Pies you can go to the Jolibee delivery website or dial #87000.
To know more about Jollibee and its products, you can visit its social media pages in the links below:
Jollibee Philippine YouTube, Jollibee Studios YouTube, Jollibee Philippines Facebook, Jollibee Instagram, Bestfriend Jollibee Twitter
---
With additional report from: lemongreenteaph.com
Photo Courtesy: barbieliciousss.com, Jollibee Philippines – Facebook, lemongreenteaph.com,