San Miguel Corporation (SMC) unit SMC Infrastructure yesterday assured the Philippine National Police (PNP) and the Armed Forces of the Philippines (AFP) of their continued full support to personnel assigned to man checkpoints at its expressways.
The checkpoints at various key areas on the Southern Tagalog Arterial Road (STAR), Southern Luzon Expressway (SLEX), the Skyway system, NAIAX, and the Tarlac- Pangasinan-La Union Expressway (TPLEX) are tasked with ensuring the effective implementation of the Enhanced Community Quarantine, and the safe and smooth flow of essential goods on expressways.
"Apart from our medical practitioners, our law enforcement and security forces are providing an invaluable service and are also sacrificing a lot to make sure that we are all safe," said SMC president and chief operating officer Ramon S. Ang. "That is why since day one, we have extended all the support we can give to them. We will continue to do so, to ensure they are better enabled to fulfill their duties," he added.
SMC Infrastructure has provided personnel at checkpoints with various essential equipment and supplies, and has augmented their capabilities.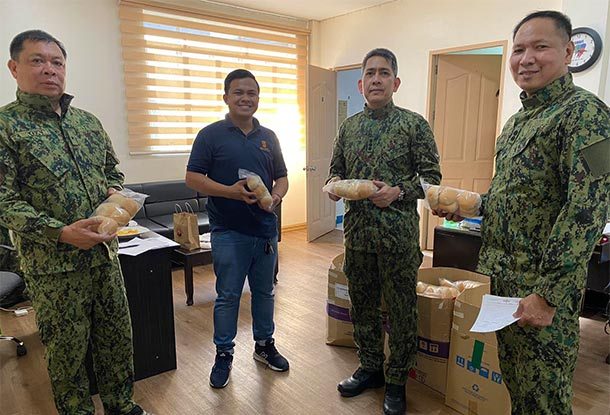 These include portalets, motorcycles and riders, tents, passenger vehicles, generator sets, tower lights, traffic cones, and barriers. The company also regularly provides drinking water and sends disinfection teams and supplies.
Earlier, SMC Tollways announced that over 2,000 medical practitioners had availed of its toll-free RFID stickers for doctors and nurses, as a show of support and gratitude for their fight against the Covid-19 virus In less than a week of implementation, over P1.1 million worth of toll fees have been waived for medical front liners.
It also put up priority lanes at the SLEX for medical personnel and equipment, as well as essential goods such as food and raw materials for production.
Photo Courtesy: @biancadava – Twitter, sanmiguel.com.ph, Philippine National Police Police Regional Office 3, sanmiguel.com.ph