Hermès a well known brand of fashion luxury goods introduced their new Slim d'Hermès – Cheval Ikat. Framed by fine gold case and refined design to the art of "ikat weaving" and embroidered with gold threads which reveals the graceful curves of a galloping horse.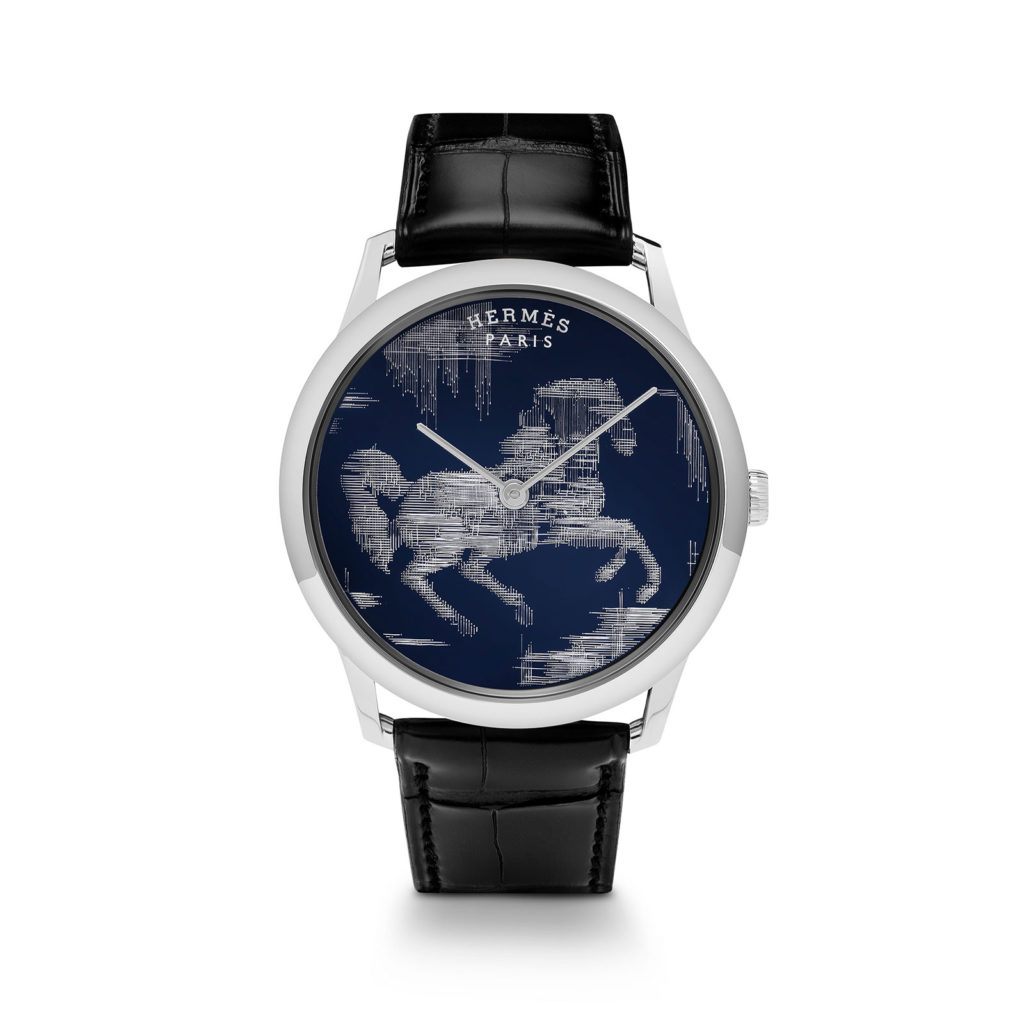 Ikat literally means tie and in the malay language it means "to bind". A dyeing technique used to pattern textiles that employs resist dyeing on the yarns prior to dyeing and weaving the fabric. This weaving technique was originated in Asia.
In 2015, Philippe Delhotal created the Slim d'Hermès collection. The watch design is form with epitome of rigorous discipline. It pleasingly offers a perfect balance with a slender silhouette and aesthetic details, giving off a best and classic look.
With the Slim d'Hermès as the basis of the new watch, the "ikat" weaving technique and precise and detail craftsmanship have created this new masterpiece.
Craftmanship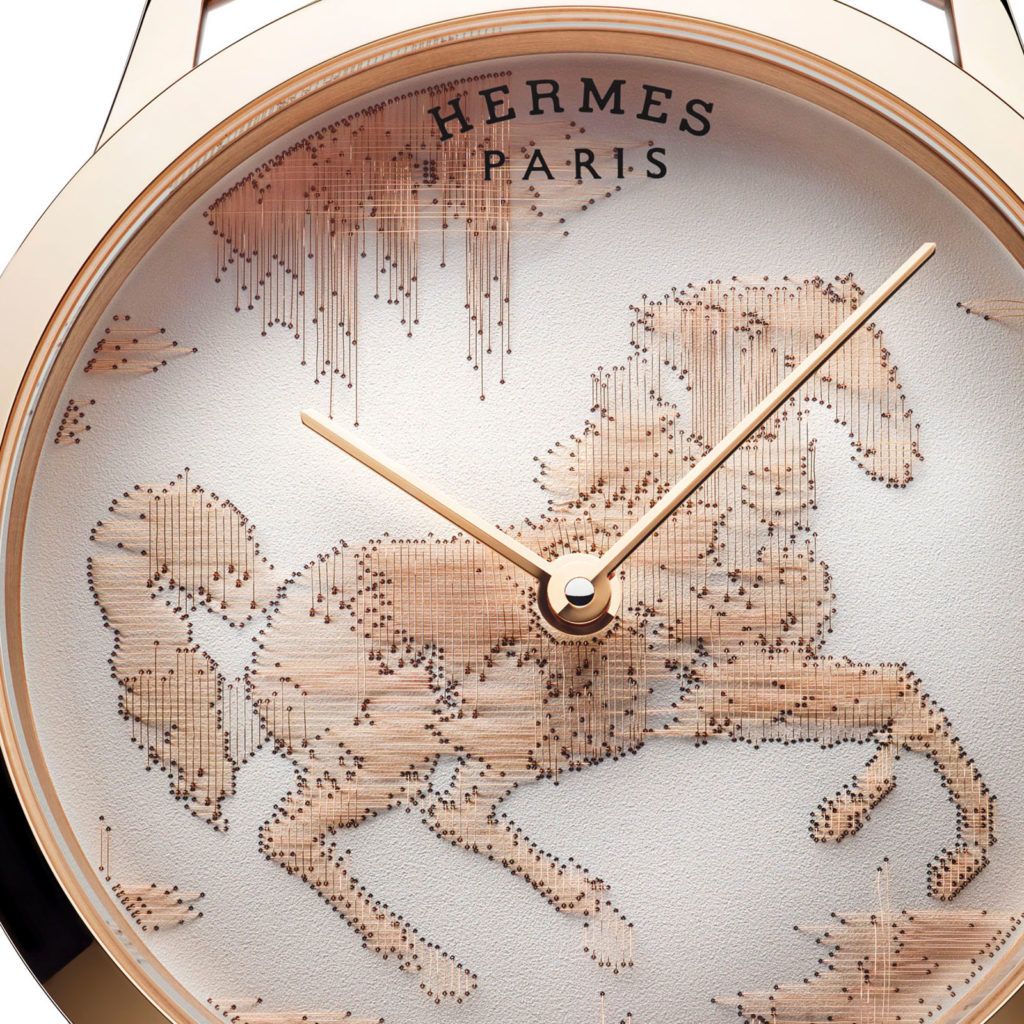 Combining the traditional art with modern technology, the dial is decorated with tiny threads, each the third the width of a human hair – some 1,165 of them in total. Each thread is secured on the dial at two points, creating a network of linear, perpendicular threads crisscrossing the dial that form a galloping horse.
While the ends of each thread sit in a laser-cut divot on the dial that's been filled with a drop of 24k karat gold, which secures the thread while giving the dial a metallic glint.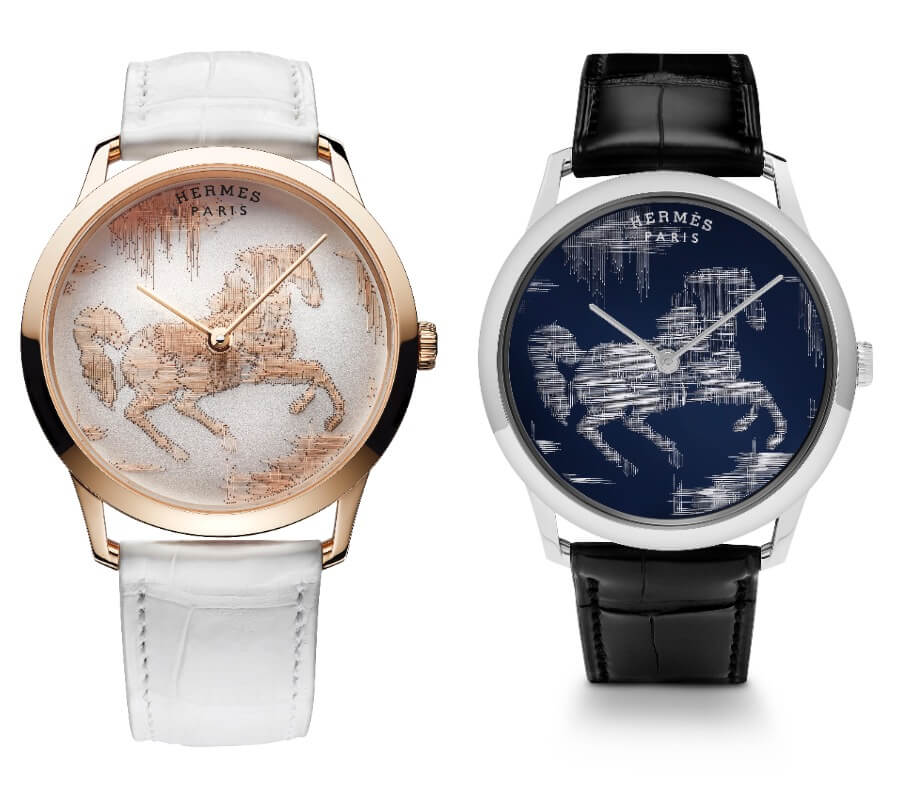 Produced in two 36-piece limited and numbered editions, the dial featuring gold thread embroidery with a white or rose gold case combined with a black or Chantilly alligator strap.
The Cheval Ikat is powered by the H1950, an extra-thin calibre with a micro-rotor made by Vaucher, a movement specialist part owned by Hermes that is probably best known for supplying movements to Richard Mille and crafted in the Hermès Horloger ateliers.
Source: Philippine Daily Inquirer, watchesbysjx.com, thesustainablefashioncollective.com–Ikat Weaving, hermes.com, wikipedia.com
Photo Sources: watchesbysjx.com, gmtpost.com