In showbusiness, they say that it is always a small circle. And in the case of Dina Bonnevie and Connie Reyes, erstwhile lover of "Bossing" VicSotto, we can say that all is well.
In a press conference for GMA 7's Anak ni Waray Vs Anak ni Biday series, Dina Bonnevie was asked if she experienced the same situation as her character did in the newest primetime series. Dina plays Waray in the series, the mortal enemy of Snooky Serna's character, Biday, who will also fall in love with Joaquin, played by Jay Manalo.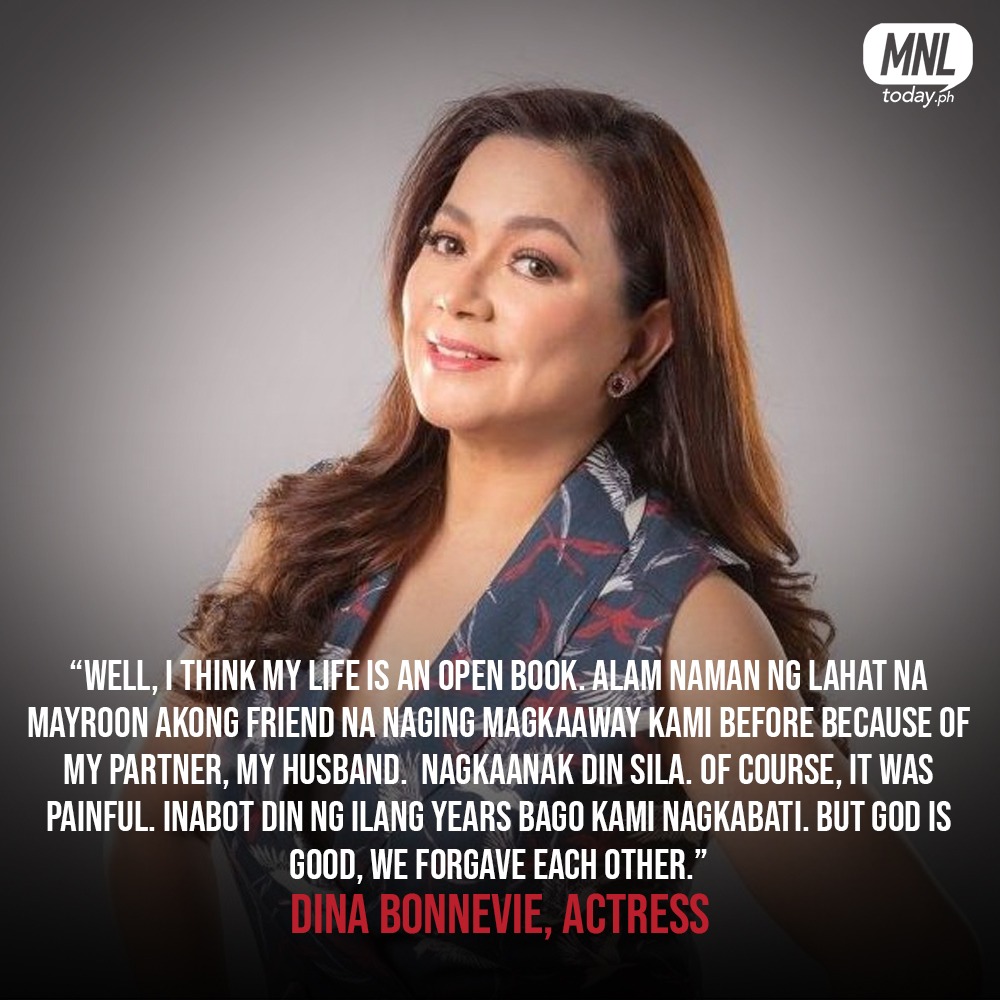 Dina is of course referring to Connie Reyes. She added that time heals and in "God's time," they eventually reconciled. "It took years before we made peace," she said of Coney, whose relationship with Vic produced a son, Vico, who's now the dynamic mayor of Pasig of City. "God is good. We have forgiven each other. He really finds a way to heal our hearts and our relationships" she shared.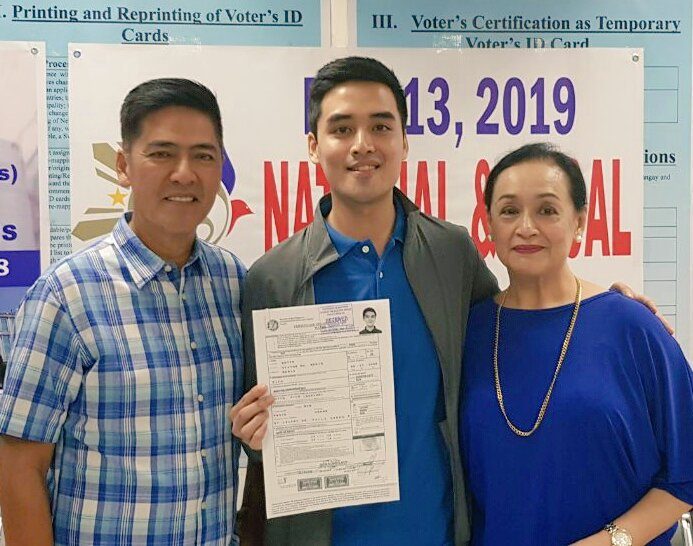 Now, Dina has nothing but kind words for Coney, whom she credits for her deeper faith in God. "She has now devoted her life to the Lord and stands on firm ground… Back then, she invited me to the church she goes to. And that was when my being a Christian grew deeper. She was instrumental to that," she revealed, adding that having bad blood with anyone is never a good feeling. "I don't like having enemies or someone you want to avoid."
Dina is also "proud" of Coney for having a "well-raised" son in Vico. "I admire her for that … for doing it on her own. Kudos to her. Vico is a very intelligent boy," she said. It was Vic's affair with Coney that was rumored to be the reason of his separation to Dina, leading to a feud between the two.
And with the current pandemic caused by COVID-19, Coney Reyes was a proud mother to Vico Sotto, as the young mayor of Pasig City became a trending topic on social media over his office's proactive measures, In the last few days, Pasig City has earned praise on social media as images and reports of its measures to mitigate the spread of coronavirus and alleviate the impact of the quarantine on vulnerable sectors.
It was during the early 90's when Coney had a relationship with Vic Sotto, during her hosting stint on Eat Bulaga. At that time She had just separated from her husband, basketball player Larry Mumar, with whom she has two kids. Vic and Coney's romance went public.
Dina still feels surreal now that she has recovered their friendship with her fellow actress. "Actually, surprisingly… I was going already to that church and then, niyaya niya ako. Sabi niya, 'Come, join me.' [Ako naman], 'Totoo ba 'to?' God is good. Parang He really finds a way to heal your heart and to heal relationships. And parang, from how she was before and now, kapuri-puri talaga. I admire her and talagang friends na kami."
Meanwhile, despite people urging her to try her hands at politics, Dina, who has been married to Ilocos Sur Rep. Deogracias Savellano, maintained that it has never been a dream of hers. "But that's my world now, in a way, whether I like it or not," she said.
Dina pointed out that one doesn't necessarily need a government position to help other people. "I help market the products of our local workers and craftsmen, like weavers and sausage and bagnet makers. I help improve their livelihood," she said. "I don't get anything out of that. But by doing so, I'm like a public servant."
With additional reports: inquirer.net, Allan Policarpio; lionhearted.net
Photo Courtesy: ent.abs-cbn.com, Vico Sotto – Twitter, Vico Sotto – Twitter (2), entertainment.inquirer.net, cbnasia.org, imdb.com,