Century Tuna Superbods 2020 Final Call Back was held last February 27, 2020 at Marco Polo, Ortigas. A total of 36 chosen finalists, both men and women, are to compete in the grand finals.

The 18 male finalists are — Sam Ajdani, Nelson Banzuela, Kirk Bondad, Enzo Bonoan, Hans Braga, Michael Burtscher, Nicholas Chua, Aaron Davis, Robert Hamilton, Albert Lorenzo, Philippe Magalona, Erie Matic, Malcolm Mostoles, Gianpaolo Paparo, Julian Roxas, Gian Ruiz, Jason Senga and Jojo Urquico.
The 18 female finalists, meantime, are Katrina Arceta, Merlinda Boo, Grace del Rosario, Sherlyn Doloriel, Rosemarie Ebido, Shirley Garcia, Astrid Hernandez, Renzel Jose, Heike Kuczera, Karla Lasquite, Samantha Lo, Ines Lorenzo, Erika Ochosa, Kathleen Paton, Christine Picardal, Samantha Purvor, Candice Ramos and Keylyn Trajan.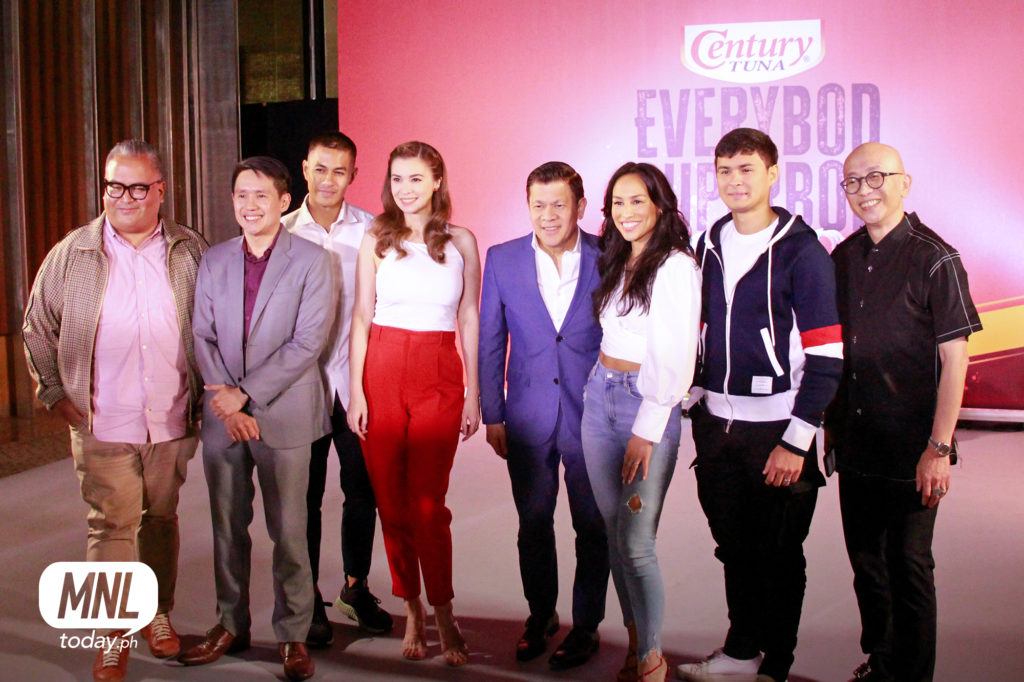 The judging panel included the celebrities Matteo Guidicelli and Sunshine Cruz, Century Tuna Superbods 2018 Grand Winners Jules Aquino and Angel Jones, while representing Century Pacific Food Inc. are EVP & COO Greg Banzon and marketing director Carlo Endaya.
Also included in the roster are PC&V Communications Inc. President Juan Ariel Comia and VIVA head of Modeling Warren Dimen.
The 36 finalists will be competing in a series of challenges before the finals night on 25 April 2020. But due to unforeseen events the said finals night might change it's date. So stay tuned!
Qualified contestants will be judged based on the following criteria: 30% Body, 30% Personality, 20% Transformation Story, and 20% Advocacy and Social Impact.
The Grand winners (1 male and 1 female) will take home Php 500,000 each, runners-up (1 male and 1 female) will win Php 200,000 each while the rest of the finalists will take home Php 10,000.
Additional Source: tribune.ph
Photo Source: facebook – Century Tuna Superbods 2020 Final Call Back