Biñan City, Laguna; March 27, 2020 – EMS Group of Companies, one of the country's wholly-owned Filipino private groups in the electronics manufacturing industry, recently tapped Fujitsu Philippines, Inc., a leading information technology (IT) systems integrator and solutions provider, as its implementing partner in rolling out a modern resource planning (ERP) system as part of the company's digital transformation initiative.

The project aims to bolster EMS Group's productivity by upgrading its systems with SAP S/4HANA, a fully integrated ERP system that allows organizations to utilize artificial intelligence (AI) to transform business processes both in the cloud and on-premise. It will also improve the business operations by automating its systems and reducing manual processes.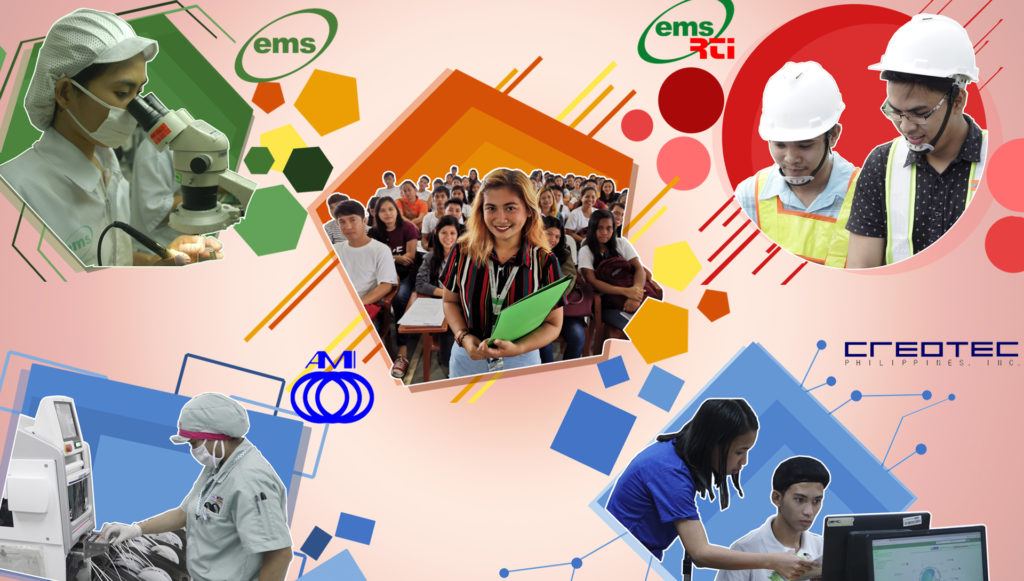 The SAP S/4HANA will be hosted on the Fujitsu Cloud to enable EMS Group's cloud integration and Hybrid IT strategy. As the implementing partner, Fujitsu also brings its unique approach to driving digital transformation through co-creation. This approach enables Fujitsu to deliver value through digital solutions suited to tackle its partner's specific needs.
As a complete electronic and semiconductor subcontracting group, EMS offers technology and manufacturing solutions to global brands and semi-conductor companies. According to EMS Group of Companies Chairman and CEO Ferdinand "Perry" Ferrer, the company recognizes the importance of embarking on a digital transformation to enable and empower its workforce. To date, the company employs about 17,000 Filipinos.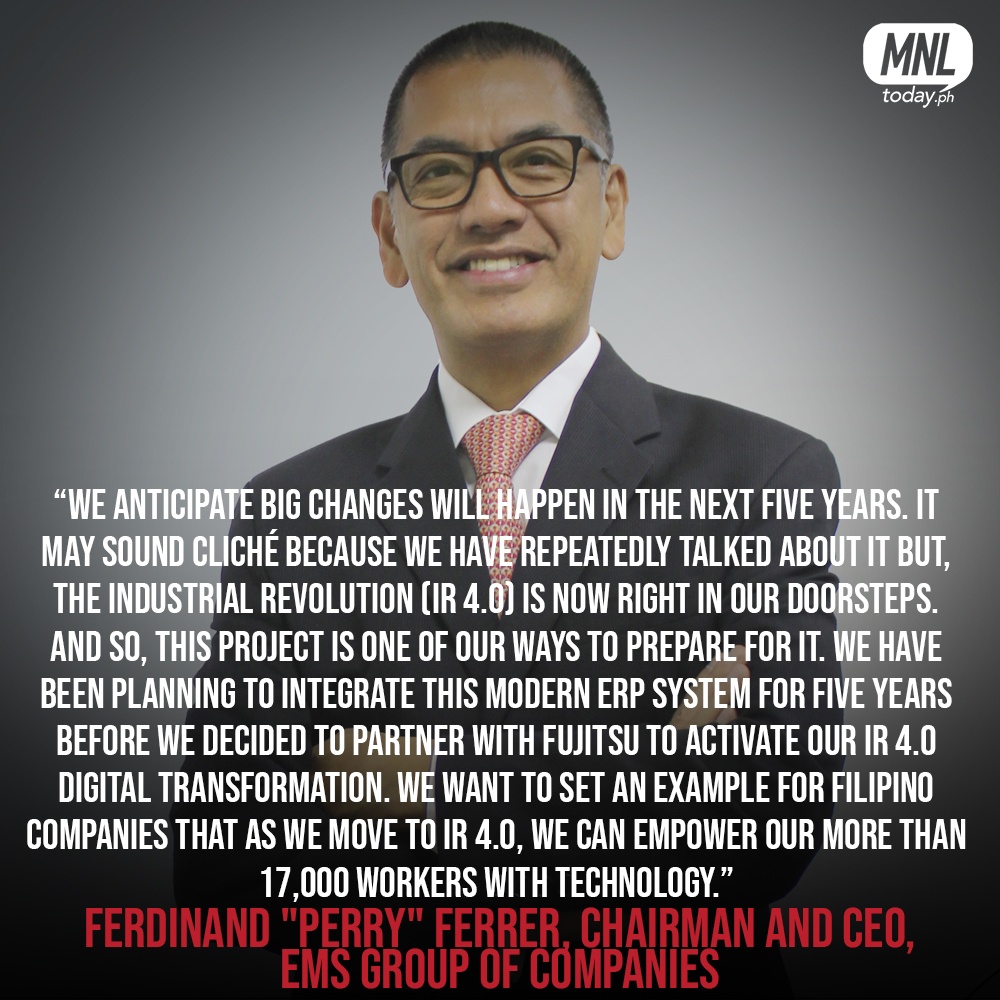 With the modern ERP system in place hosted on Fujitsu Cloud, EMS will now have a credible source of information across companies within the finance, procurement, inventory, operations, engineering, quality, and maintenance processes. The system will also improve financial reporting and analysis by accurately capturing and recording all cost revenue information across several revenue streams.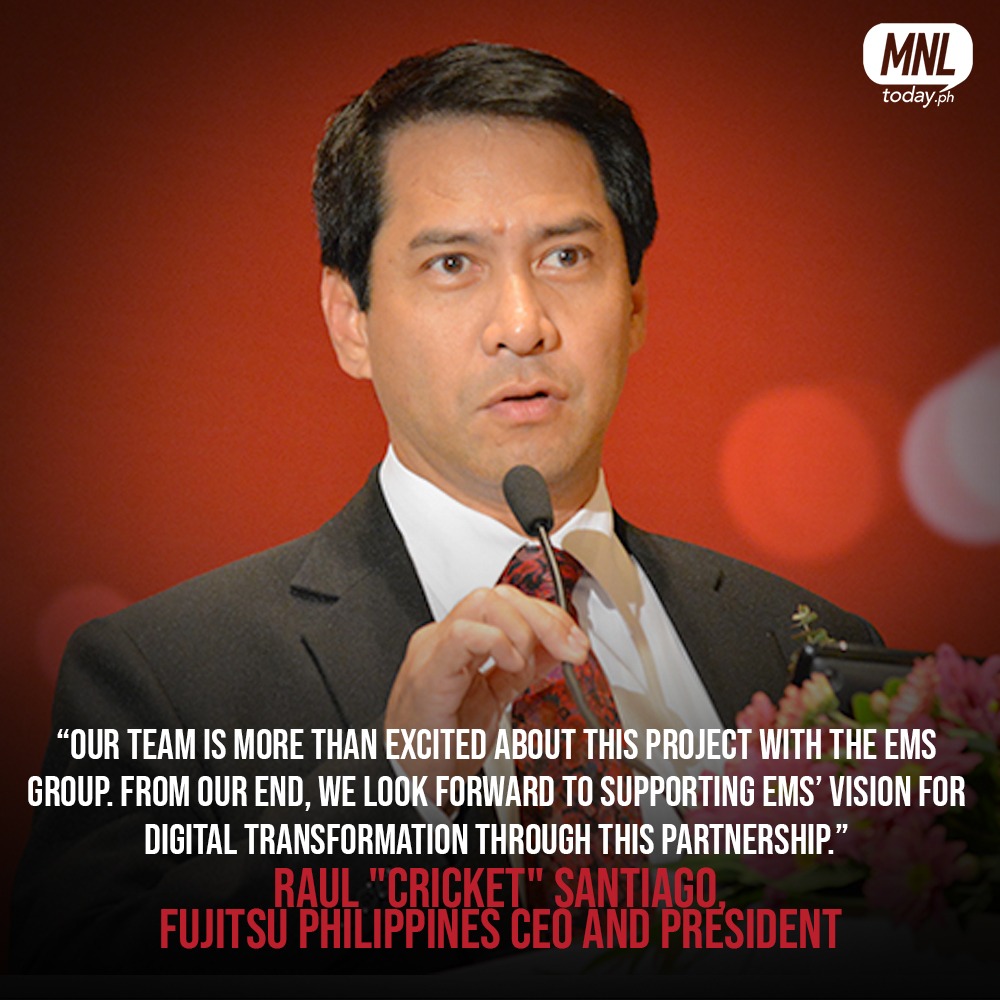 With 45 years of local presence and expertise, Fujitsu Philippines provides businesses with cutting-edge IT solutions and services nationwide. It also offers cloud technology that provides relevant and cost-efficient IT solutions to all organizations of various sizes and needs.

To know more about Fujitsu Philippines, Inc., visit the website at http://www.fujitsu.com/ph.

Photo Sources: ems.com.ph, journal.jp.fujitsu.com