Medicard Philippines, Inc., one of the country's leading HMO provider, opens 2020 with a bang as they announce the companies latest offering for the Filipinos who want to kickstart their healthy lifestyle.
Medicard Philippines, Inc. will be launching the Medicard SUPREMO OBSTACLE CHALLENGE. This activity was inspired by obstacle fitness programs such as the Ninja Games, but will be more targeted to beginners and other fitness enthusiasts that want to add more excitement to their fitness regimen.
In previous years, Medicard Philippines, Inc. has successfully mounted several seasons of Metafit Fitness Boot Camp lead by fitness gurus Coach Jim and Toni Saret. For this year, the country's pressed HMO provider has partnered with coaches from the Cross Fit community represented by Coach Jayson Monteverde, owner and member of Affiliate Alliance, a group of box owners that focuses on functional fitness called Cross Fit.
For Php 1,500.00 registration fee, participants will receive a Medicard Supremo bag, singlet, headband, gift checks to COMP FIT; a premiere Cross Fit Box, and 2 weeks worth of training and preparation with accredited Cross Fit Coaches.
Also, you'll get a chance to experience a 1 day obstacle course training at Pretty Huge Obstacle when you sign up for Medicard Supremo.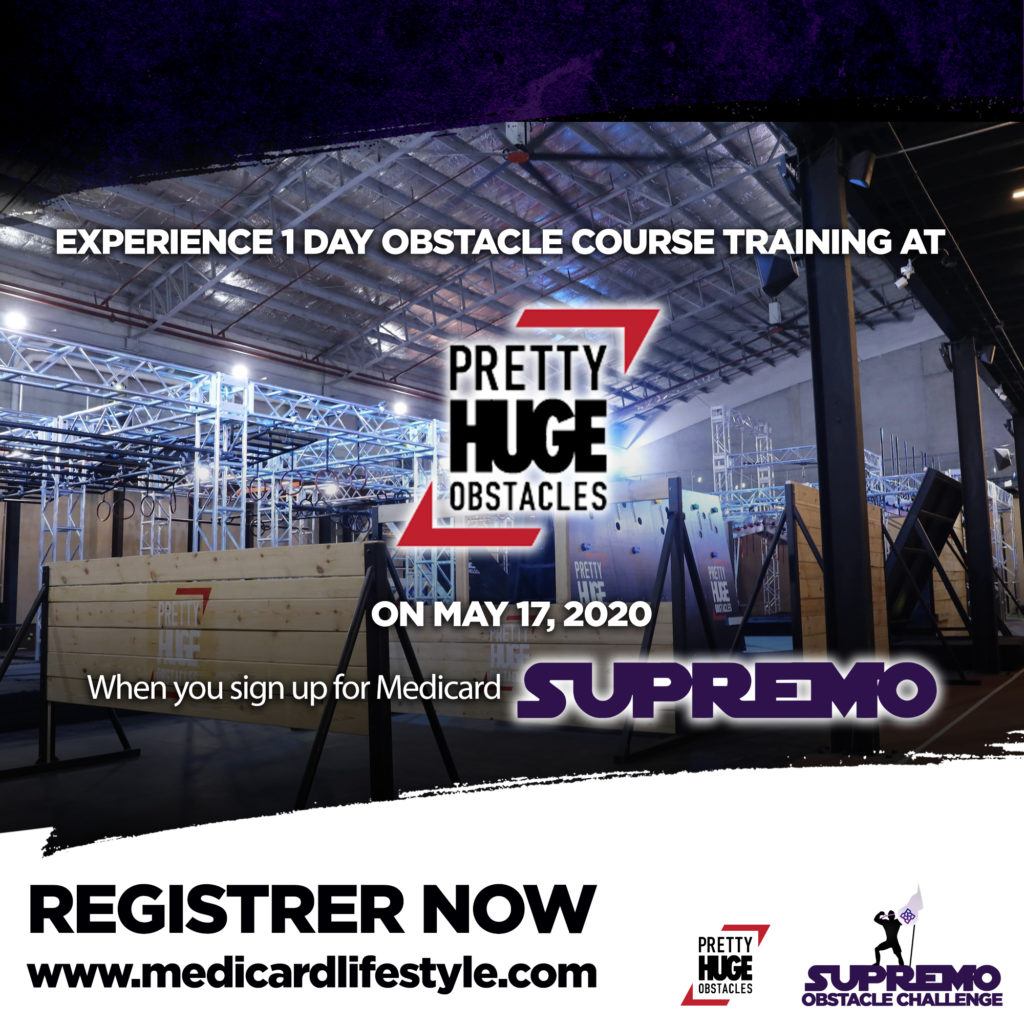 This will allow you to prepare for the massive obstacle that you'll be competing during the culminating event on May 31 plus it's an awesome experience to have a day in the Pretty Huge Obstacle!
The following venue is set for condition, it consist of 3 legs which will be held in 3 different places. First leg will be at Eton Centris from March 16 to 27, second leg will be held at Festival Mall, Alabang on April 20 to May 1 and lastly from May 4-15 at Ayala Triangle, Makati City
The Medicard SUPREMO OBSTACLE CHALLENGE will culminate with its final event on May 31 at the Glorietta Activity Center.
Each obstacle participants will receive a certificate of participation from Medicard Surpemo and winners will be awarded with medals and cash prizes!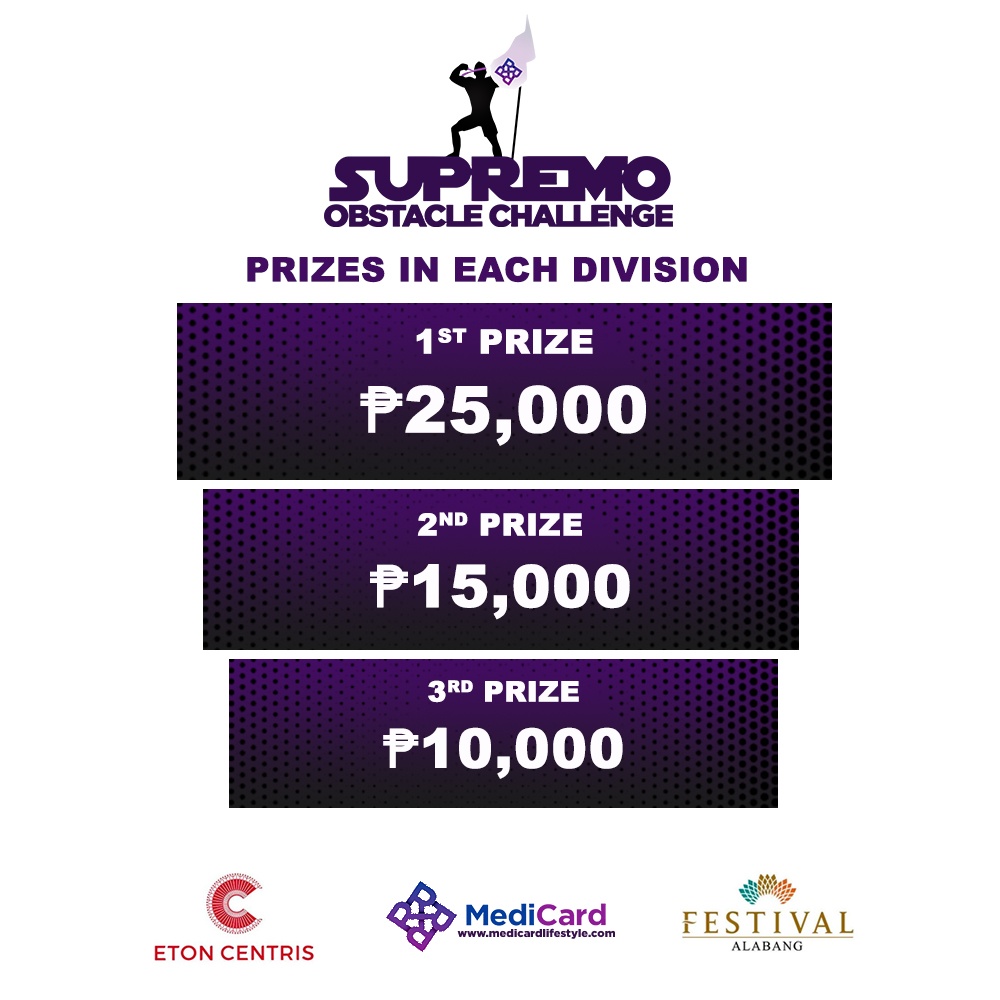 What are you waiting for? Challenge yourself! Take your fitness lifestyle into the next level! Register now and be a SUPREMO! You may register at this website: Medicard Lifestyle
For further details, you may contact Carissa Reyes Maranga, Medicard's event organizer, at this phone number: 0919 – 082 – 3991.