Hidilyn Diaz claimed her first Southeast Asian Games gold medal, ruling the women's 55-kilogram weightlifting event with in front of an inspired and motivated hometown crowd Monday at Ninoy Aquino Stadium.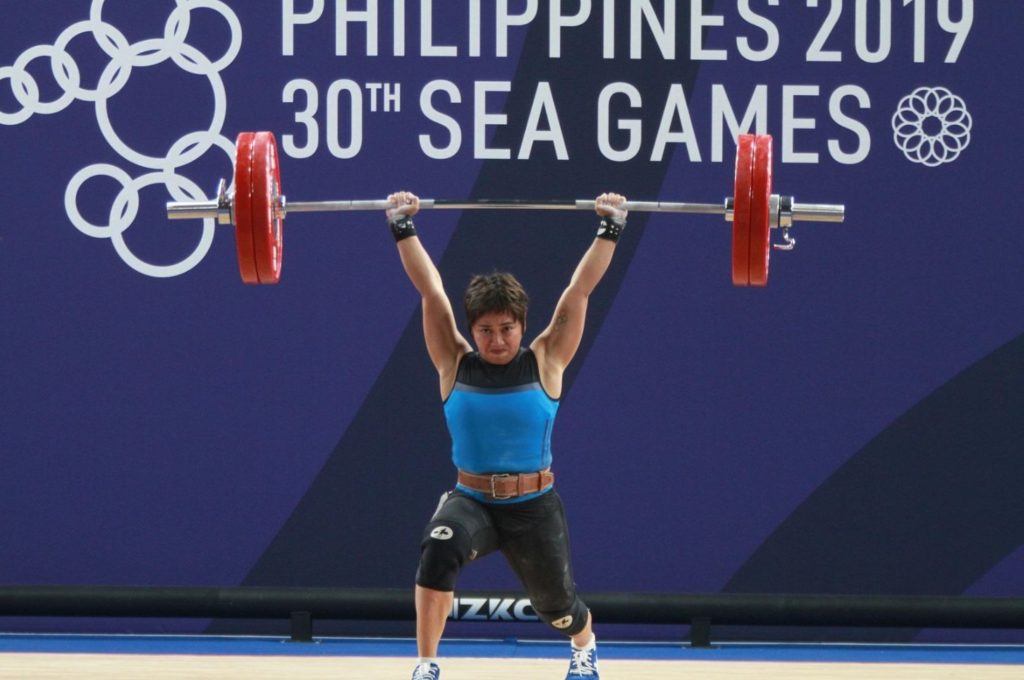 Diaz lifted the heaviest weight in snatch at 91 kilograms in her second attempt and registered 120 kgs in her third attempt in clean and jerk for a whopping total of 211 kgs.
No one else came close except for Vietnamese lifter Thi Thuy Nguyen of Vietnam lifted 82 in snatch and 115 in clean and jerk for a total 197, good for silver. Diaz, a silver medalist in the 2016 Rio Olympics, lifted 88 kgs in her first snatch attempt but couldn't clear 94kgs in her third attempt.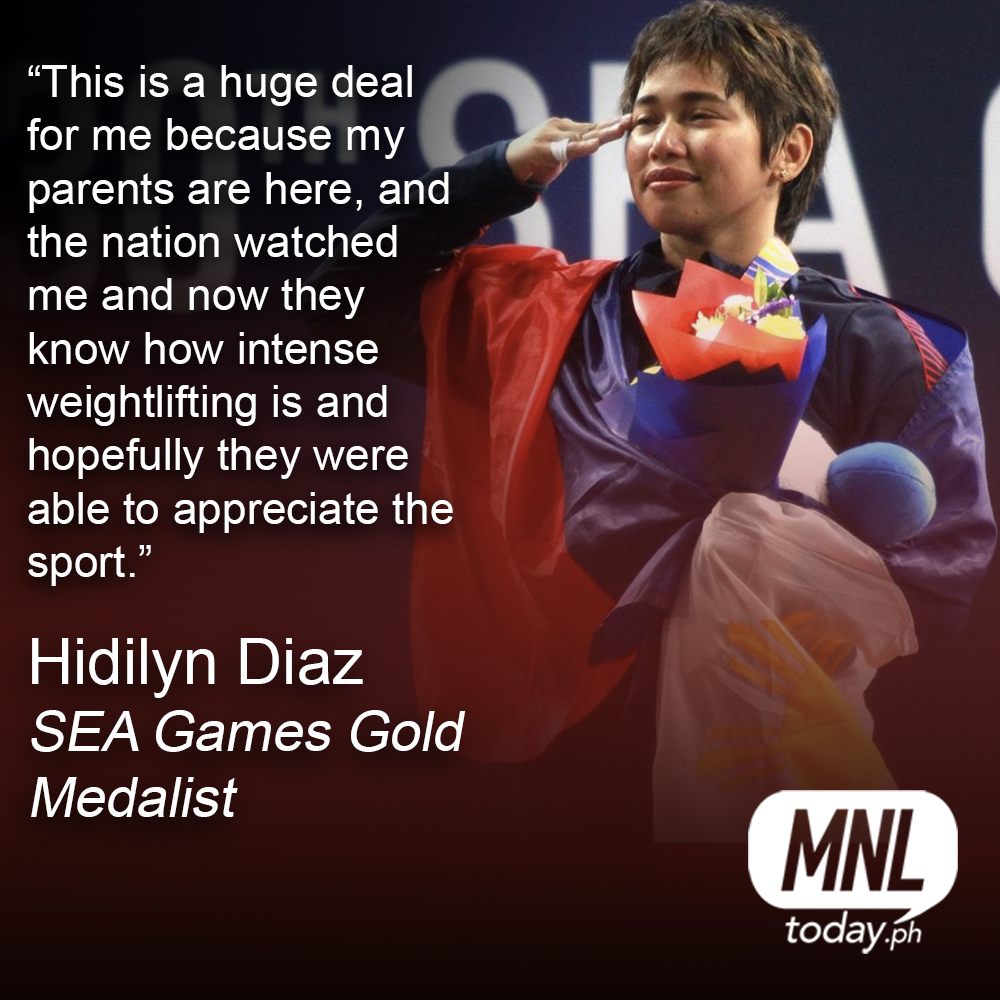 The SEA Games gold medal was a first for Diaz with the 2017 SEA Games in Malaysia oddly leaving the women's weightlifting competition from its calendar. Her search for the elusive Southeast Asia Games ended here in her country. With Filipino supporters led by her parents Eduardo and Emelita, Diaz stamped here class in the women 55k class.
Diaz has come full circle in the SEAG. She started in 2005 in Bacolod and placed fifth and last though she posted major achievements and became an Olympic runner-up, Asian champion, and World Championships bronze medicalise in the years that followed. Her disappointments in the 2011 and 2013 where she placed second and a bronze finisher in 2007 claimed what was rightfully hers. A gold medal for SEAG treating a packed crowd at the Ninoy Aquino Stadium.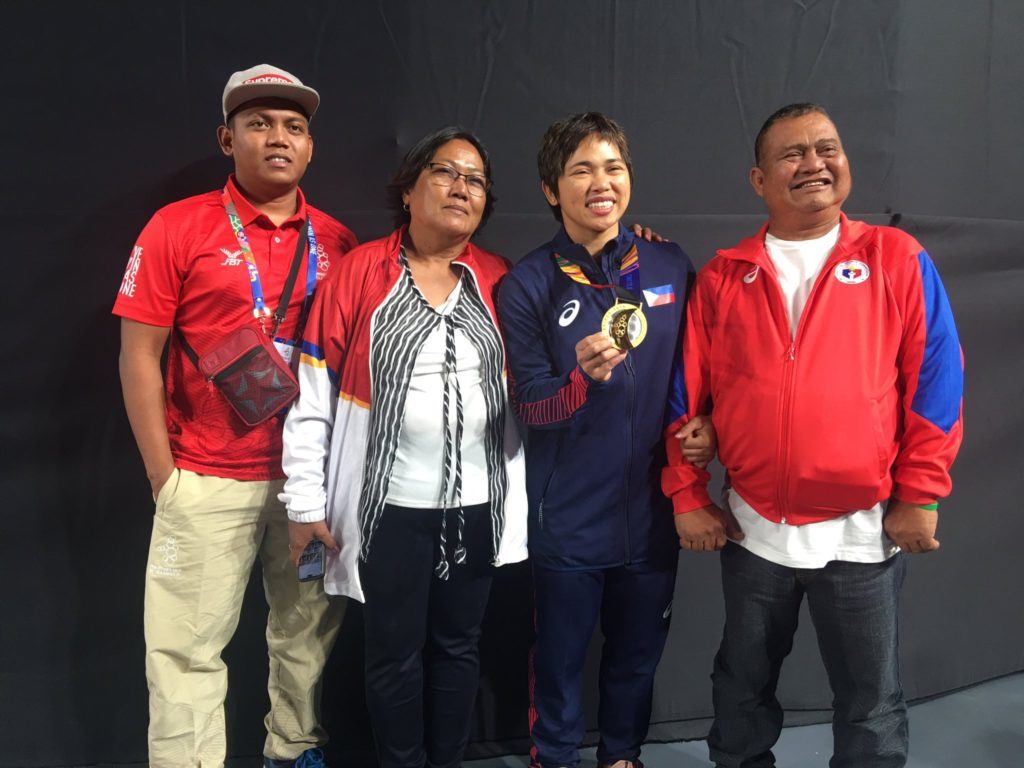 Diaz added that her next aim is to get to the 2020 Tokyo Olympics and ultimately snatch that gold medal in the premier sporting competition in the world.
"This year has been so good to me and I've made large progress in terms of training and technique," said Diaz who also owns a gold medal in the Asian Games. "We're in the right track for Tokyo 2020." Indonesia's Juliana Klarisa won the bronze medal lifting a total of 175 kgs, 80 in the snatch and 96 in the clean and jerk. Elly Engelbert of Malaysia was at fourth place lifting 164 kgs, 72 in the snatch and 92 in the clean and jerk, while Laos' Maiyia Vue was at fifth lifting a total of 138 kgs, 62 in the snatch and 75 in the clean and jerk.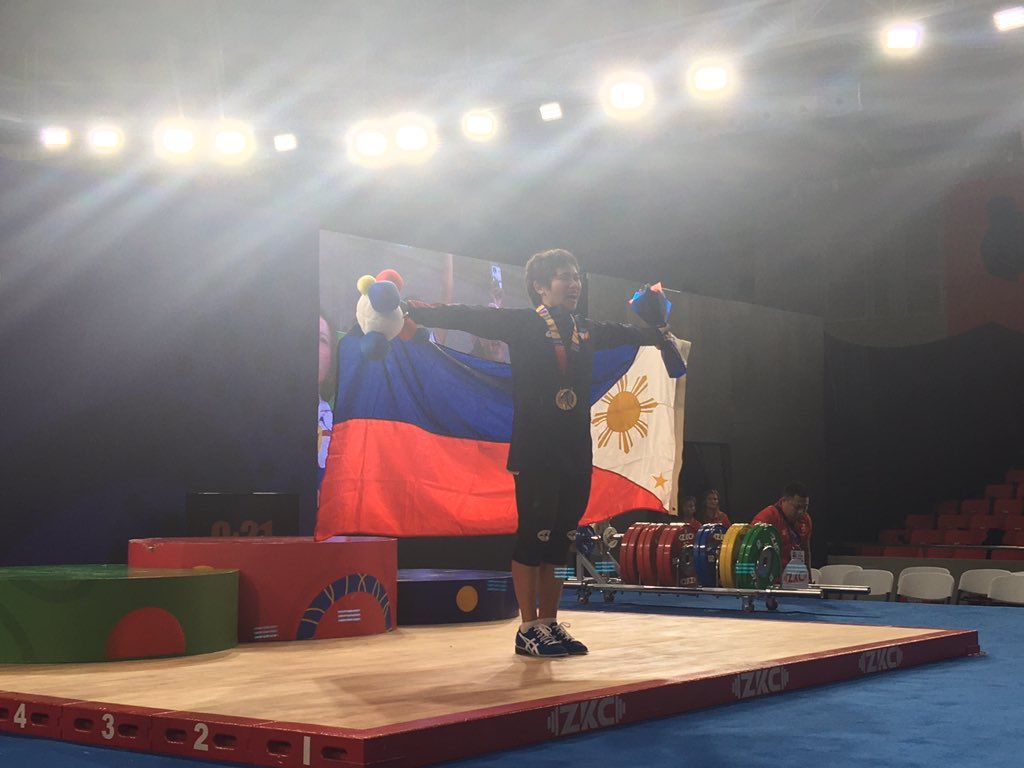 Though a veteran in the sport of lifting, Diaz admitted being nervous during the competition especially with her mom and dad and some cross fit colleagues in the gallery.
With additional reports, inquirer.net – Bong Lozada, The Philippine Star, Olin Leyba
Photo sources: @2019seagamesph, @camillenaredo, Danny Pata