Driving in the streets of Metro Manila can be considered a very good baptism of fire for newbie drivers. It can also be a test of patience for daily trippers who have been using the road of the city for their daily and personal travels.
It's a good thing that a company like Prestone acknowledges the fact that safe driving is very important and that a consistent practice for this will ensure safety for you and your family and other motorists as well.
When you're behind the wheel of a car – whether alone or with passengers – driving safely should always be your top concern. We're more distracted than ever, so it's crucial to know the basics of safe driving and practice them every time you're on the road.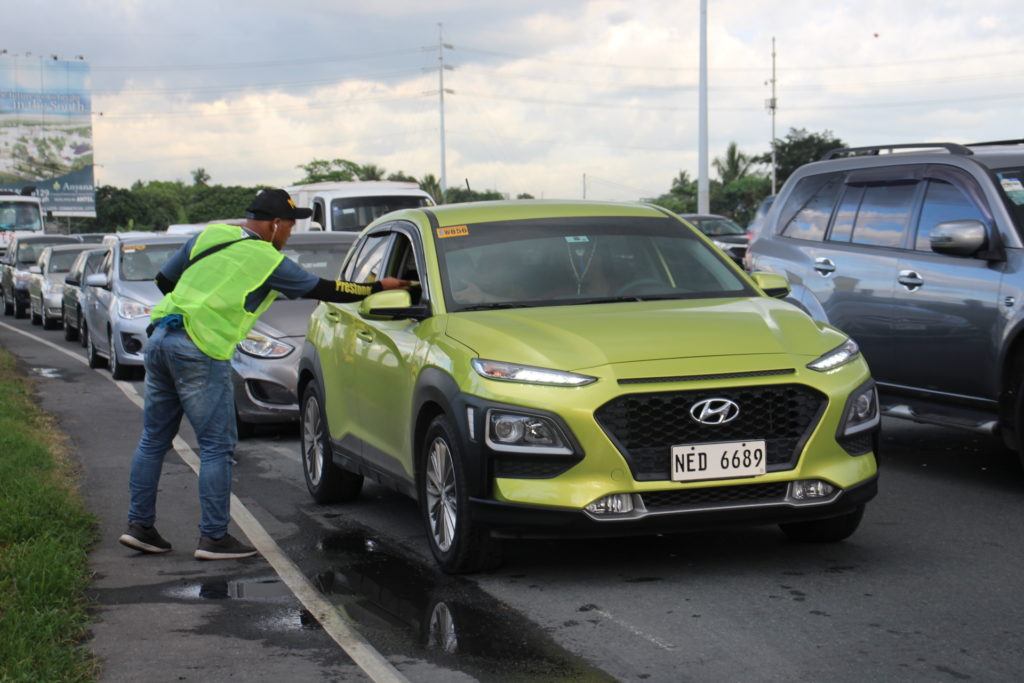 Defensive driving, contrary to the seemingly obvious conclusion, can save you just as much time as money and, more importantly, keep the roads safer for everyone. It will help you navigate in most road and traffic conditions and anticipate the possibility of a mishap.
City driving is also a major source of stress, especially during rush hour. Growing cities and suburbs have resulted in an increase in the number of people who have to use a car to get around. Following these steps will also make driving a more enjoyable experience.
But with this must start the very basic of safety which talks about how you maintain your car and prepare yourself. Good thing there are companies like Prestone who assists motorists during peak months like their Safe Trip Sagot Ko motoring assistance in partnership with Metro Pacific Tollways Corporation (MPTC,) which aims to promote and ensure the safety of drivers traveling back to provinces via MPTC-owned expressways during the holiday.
Motorists get a free check from Prestone mechanics as well as free top-ups. The company also advocates B.L.O.C.B.A.G.E.T.S, a preventive routine that inspects the level of coolants in engines while checking the system for leaks or other issues.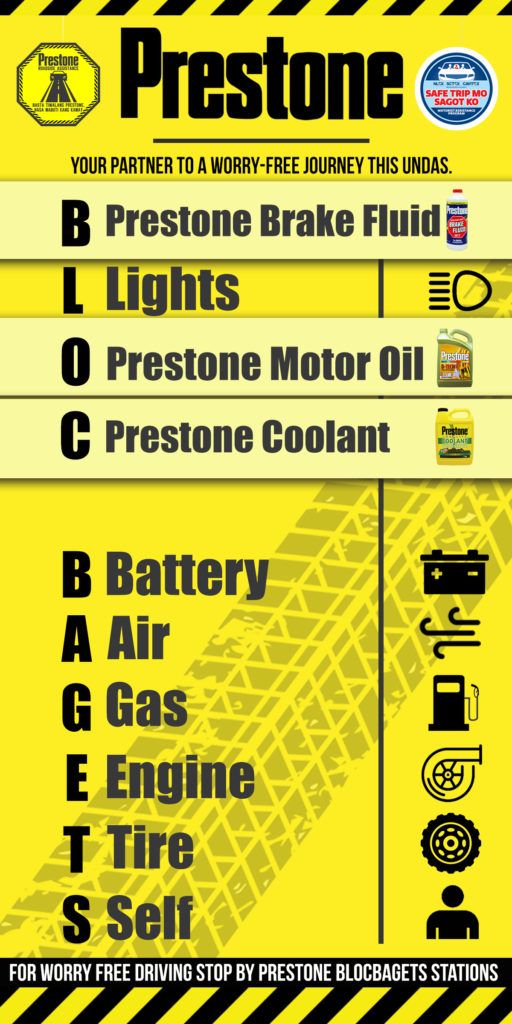 Twisting the familiar B.L.O.W.B.A.G.E.T.S, a mnemonic coined by the Philippine National Police-Highway Patrol Group (PNP-HPG,) Prestone seeks to improve the reminder by replacing "water" with "coolant," highlighting its importance in ensuring trouble-free driving experience. B.L.O.W.B.A.G.E.T.S. means Battery, Lights, Oil, Water, Brake, Air, Gas, Engine, Tire, and Self.
"While the B.L.O.W.B.A.G.E.T.S. procedure helps drivers assess the status of their vehicles, we believe that one aspect can be improved. Instead of checking the water in your radiator, focusing on effective coolants is a key measure to prevent overheating" said Monique Gonzales, brand manager of Prestone.
Prestone usually has booths in expressways and tollways during Holy Week, All Saint's Day, and other peak periods.
For more information, like the official Facebook page of Prestone at https://www.facebook.com/prestonephilippines/
Photos: Brandon Sison, Ahmad Arip Tohong