Heads up Filipino Vans sneaker-head! The first-ever Filipino designed Vans classic slip-on is here!
John Nikko Pelaez, a graduate of Fine Arts at the University of the East becomes the first Filipino artist to have his artwork featured on a pair of Vans slip-on after winning the 2019 Vans Asia Custom Culture Competition.
Pelaez bested over 10,000 entries across the region in last year's Vans Asia Custom Culture. The design was inspired from Greek mythology, displaying gods cruising on skateboards alongside casted fires entitling it "Along with the Gods".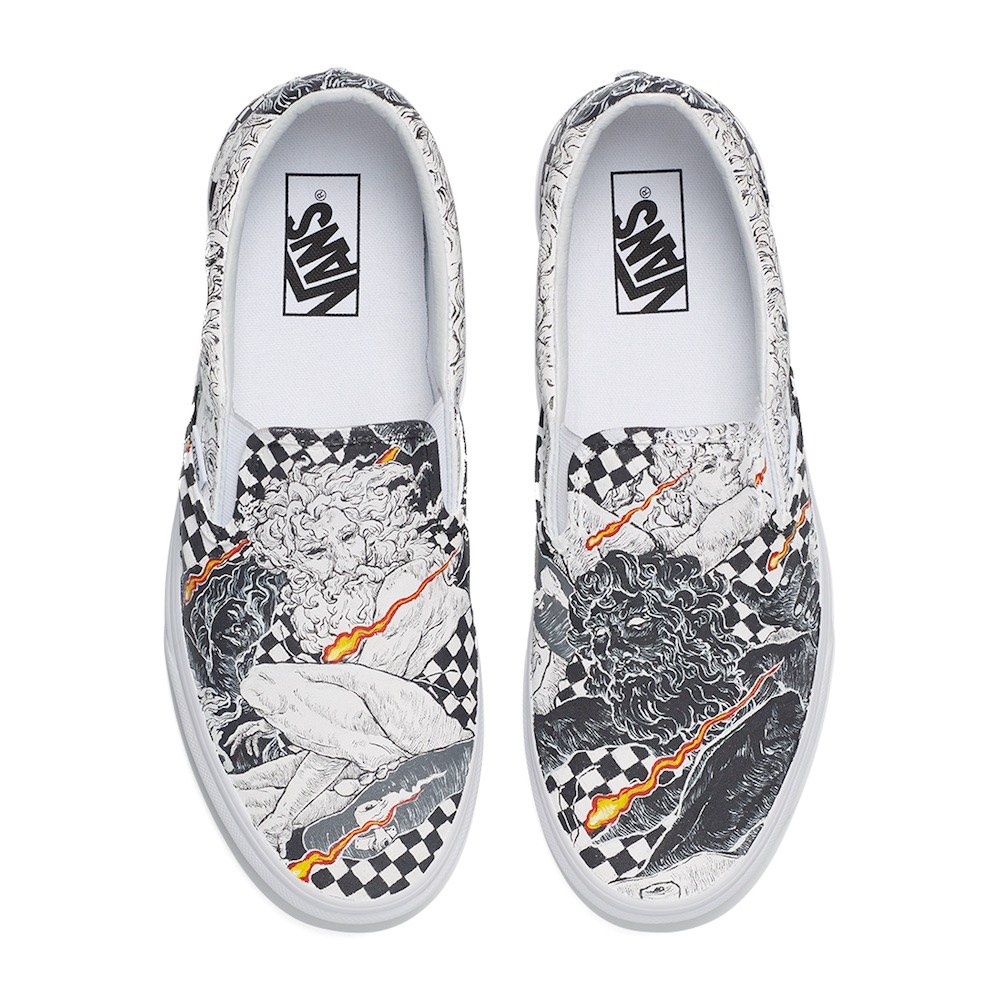 The Limited-edition Pinoy designed classic slip-ons will be available in selected Vans stores in the country! Grabe one yours now!

Images Source: IMAGE FACEBOOK/ @vansphmanila, Wonder PH