Letran Knights showed that they belong to the grandest stage of NCAA Season 95 Seniors Basketball Championship. In its first Finals appearance in four years, The Mural Street-based Letran Knights ended the 32-game winning streak of San Beda Red Lions  with a 65-64 nail-biter to move on to the verge of being the NCAA Season 95 Seniors Basketball Champions.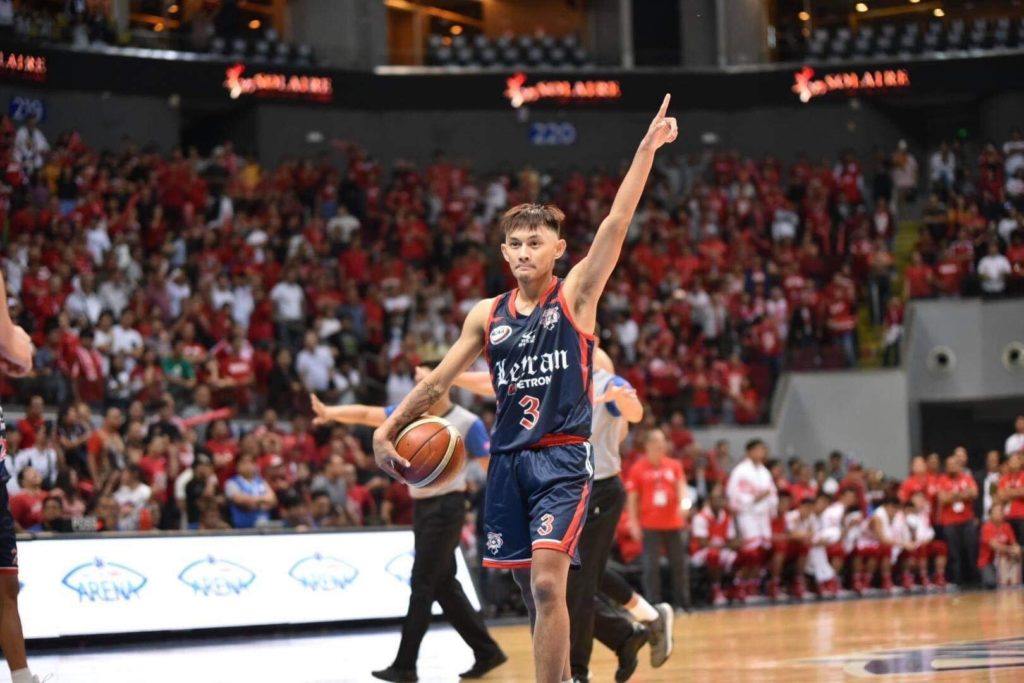 The Knights are on a momentum win, a week after beating the Lyceum Pirates in a knockout semis duel. Fran Yu again was the hero for the Knights after providing key plays by pulling off a steal and a crucial rebound in the dying seconds, of yesterdays game in MOA Arena.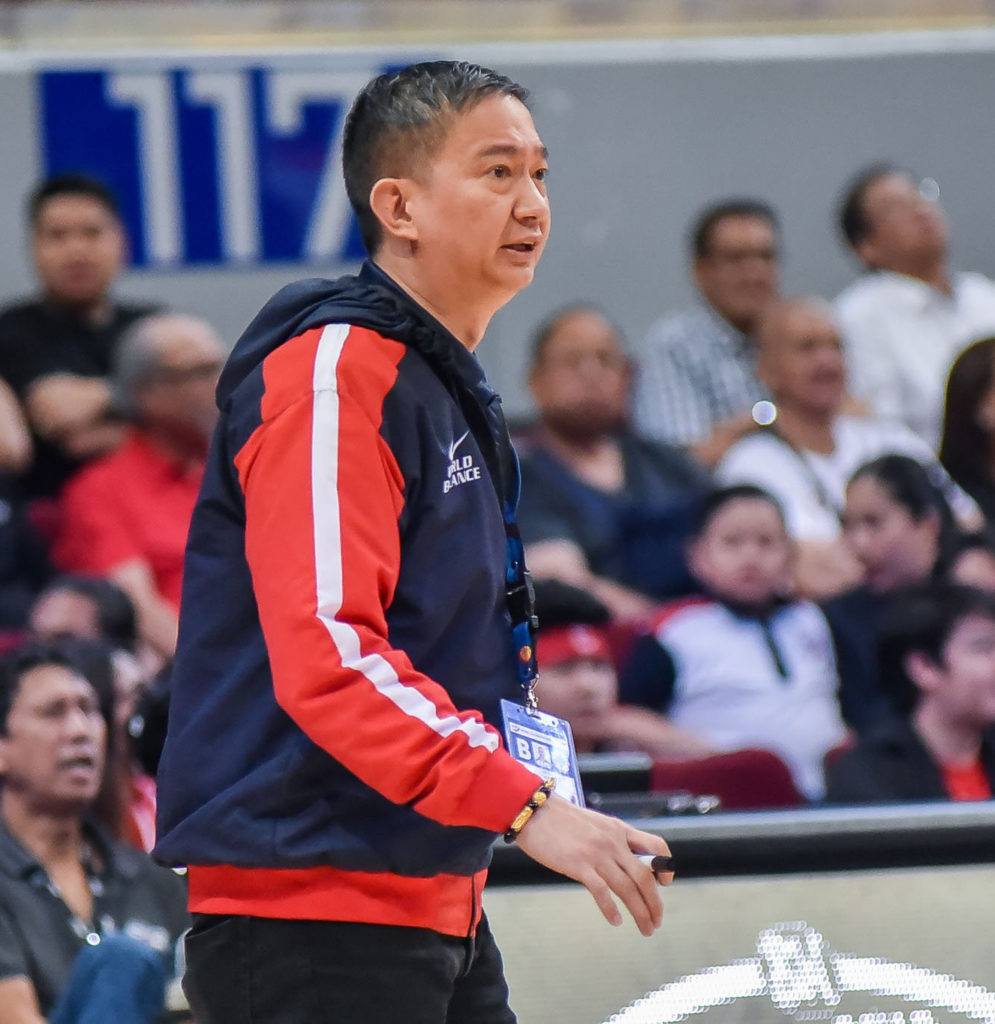 "One game pa lang naman, pero we are happy with this one. Eighteen-zero sila so it took hard work to beat that kind of team," said Letran head coach Bonnie Tan. The last time the Red Lions tasted defeat was back in August 21, 2018 — a 66-73 loss to Lyceum.

It was not a bed of roses for the Letran Knights. The game was decided until the final buzzer and Yu together with the gritty players of Coach Bonnie Tan forced and worked hard to get the "W".  With San Beda up by four, 60-56, with 4:45 left, Fran Yu stopped Letran's bleeding with a booming triple from the top of the arc that turned the tides of the game. Jerrick Balanza followed it up with another triple seconds later for the go-ahead bucket. Yu had 10 points, six assists, three steals, and three rebounds. Balanza added 10 markers as well, built on two treys."Winning the Most Improved Player is nakakadagdag sa confidence niya. He wanted to prove something to the community," Tan said about Yu.
Though Evan Nelle was able to cut the lead down to one with 37.5 ticks left and were forced to a turnover 25.3 seconds later, Calvin Oftana was not able to convert. The Red Lions were then unable to grab a rebound off of two misses from the stripe by Yu, ending their streak. Bonbon Batiller had 12 points to lead Letran, while Jeo Ambohot broke out of his slump with nine points.Nearing Letran's 18th title, Coach Bonnie Tan can only hope that his players will take advantage of this confidence earning win. "Hindi pa rin tapos. Although we have the momentum, sana hindi na ito pakawalan ng players ko. Sila naman naglalaro at kung gusto nila, kunin nila. We are just here to motivate and guide them," added Tan. 

Evan Nelle led San Beda with a game-high 20 points. However, the leading assist man in the league only had one for this game. San Beda, the top three-point shooting team in the league, was held down to just 6-of-40 from the arc. James Canlas and Oftana had 10 markers each but shot a combined 10-of-30 from the field. Donald Tankoua went just 3-of-10 for seven points but still managed to haul down 13 boards — only four from the defensive end.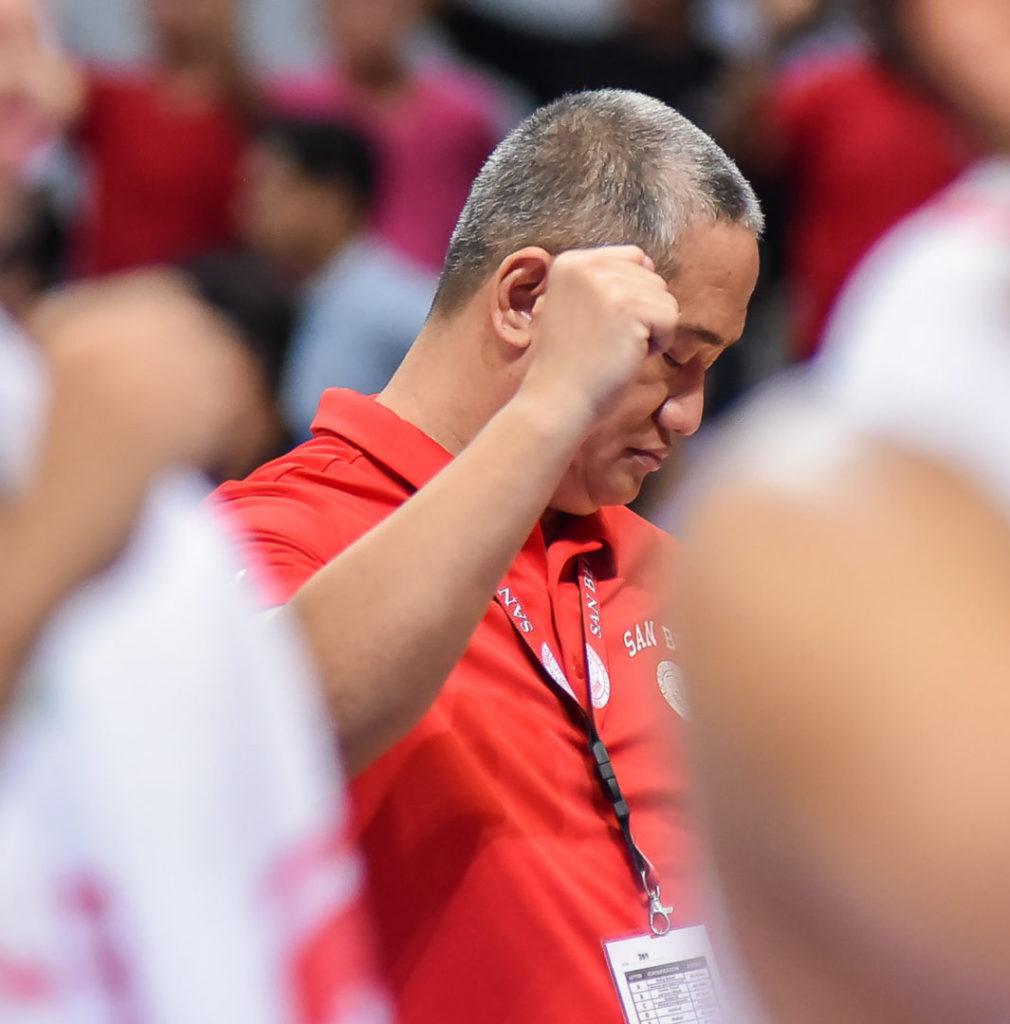 The Red Lions, defending the title for the fourth straight time, came off a 26-day break after sweeping the eliminations, but San Beda coach Boyet Fernandez saw a different reason why Letran was able to pull of this one.  "We didn't make our three in this game," said Fernandez after the Lions shot 6 of 40 from three-point range. "But I believe we are capable of bouncing back," said Fernandez. 

THE SCORES
LETRAN 65—Batiller 12, Balanza 10, Yu 10, Ambohot 9, Muyang 7, Reyson 7, Mina 3, Ular 3, Caralipio 2, Sangalang 2, Balagasay 0, Olivario 0.

SAN BEDA 64—Nelle 20, Canlas 11, Oftana 11, Tankoua 7, Soberano 6, Bahio 4, Doliguez 3, Etrata 2, Abuda 0, Cuntapay 0, Alfaro 0.
Quarters: 17-18, 28-32, 47-44, 65-64

Game 2 of their best-of-three series is scheduled on Friday, happening at SM MOA Aren
Photo Sources: @LetranOfficial, @tribunephl_dvd, @tiebreakertimes, @abscbnsports, tiebreakertimes.com.ph, rappler.com, sports.inquirer.net,
With additional reports from: inquirer.net, tiebreakertimes.com.ph