Craving for some Chicken and Waffles? Head on over to TGIF BGC branch! Breakfast is now available from 7 AM – 10 AM DAILY. Start your day with an assortment of comfort food, and throw in a free Americano Coffee at the side.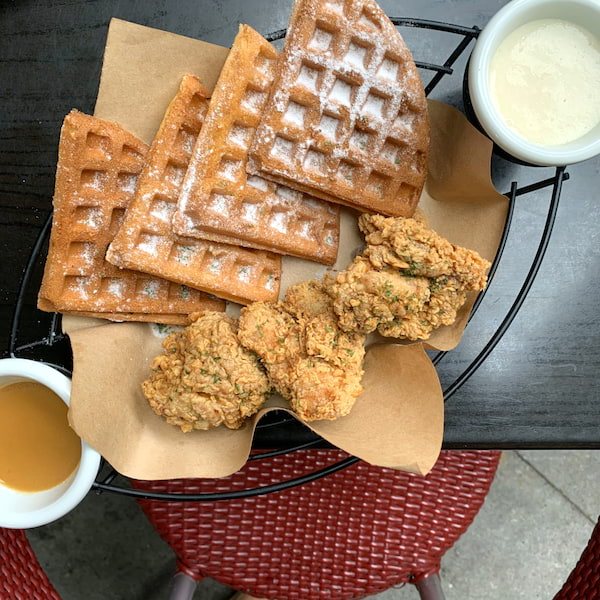 Taking the kids with you? Kiddie-sized portions of chicken and waffles are also available!
Want to Amp up the "gainz?" Get The Breakfast of Champs – pecan pancakes with two eggs, bacon, and Andouille sausage.
Maybe your palate is suited for Filipino staples… They got you covered; beef tapa, tocino, smoked bangus, longganisa hamonado, and adobo, each served with egg and garlic rice!
Okay, maybe you're getting overwhelmed with all these rich hearty options.
They have Healthy Eats for all you salad munchers out there: The Fresh Morning Salad, Booster Bowl, and Kale and Quinoa Salad for the hipster kids.
Photos from:
Click the City
Zomato
ABS-CBN