For the third version of Salarium's payroll software, the company is setting its sight on large enterprises for the September launch. Having established a substantial client base among small to medium enterprises with V2, the company has added and updated features for the software that would minimize the payroll processes for HR and cater to a more diverse set of concerns.
Before we discuss the key features of the new software, Let's touch on the most common and fundamental concern of customers; the price.
At this affordable rate, big corporations can provide an efficient payroll system for all their employees. This new version has taken an approach to a modular microservices-based architecture, this means that corporations with existing systems have the ability to choose which module they want to retain and integrate for their systems with the customizable features.
What are these modules, and how does it help a business?
Time and Attendance
The power to monitor and schedule attendance related tasks.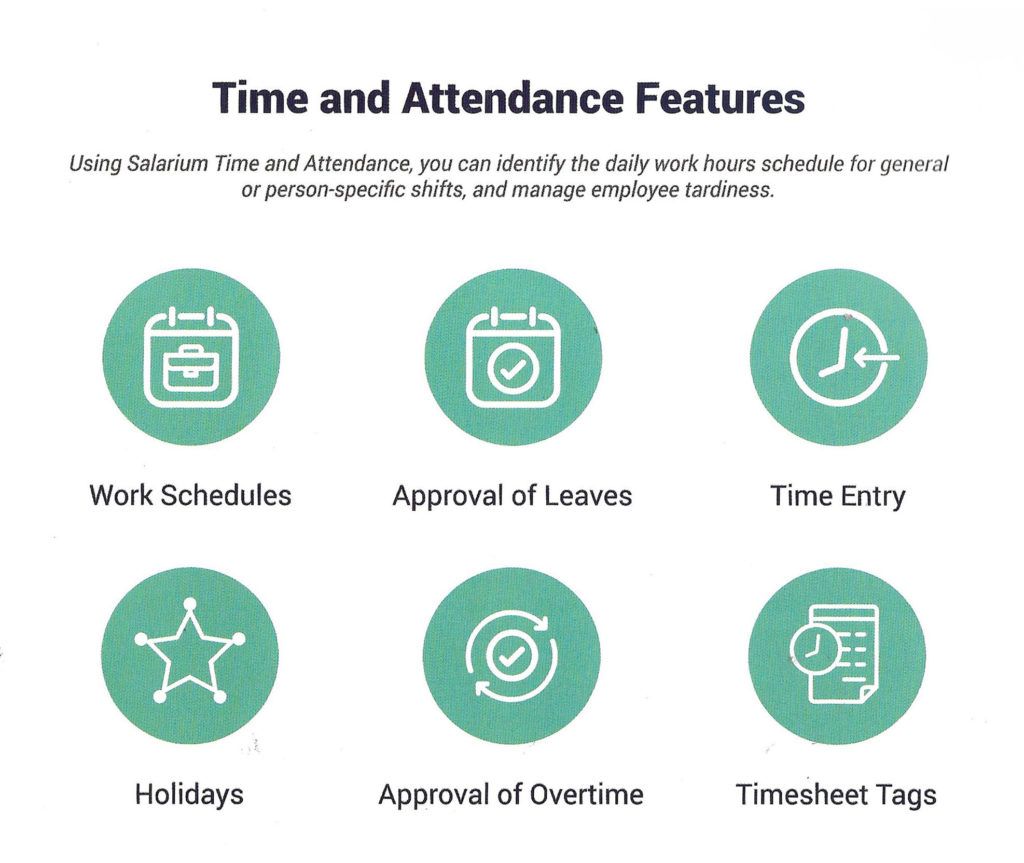 Payroll
The payroll module is equipped with predefined input fields and functions that eliminates the need for excel spreadsheets.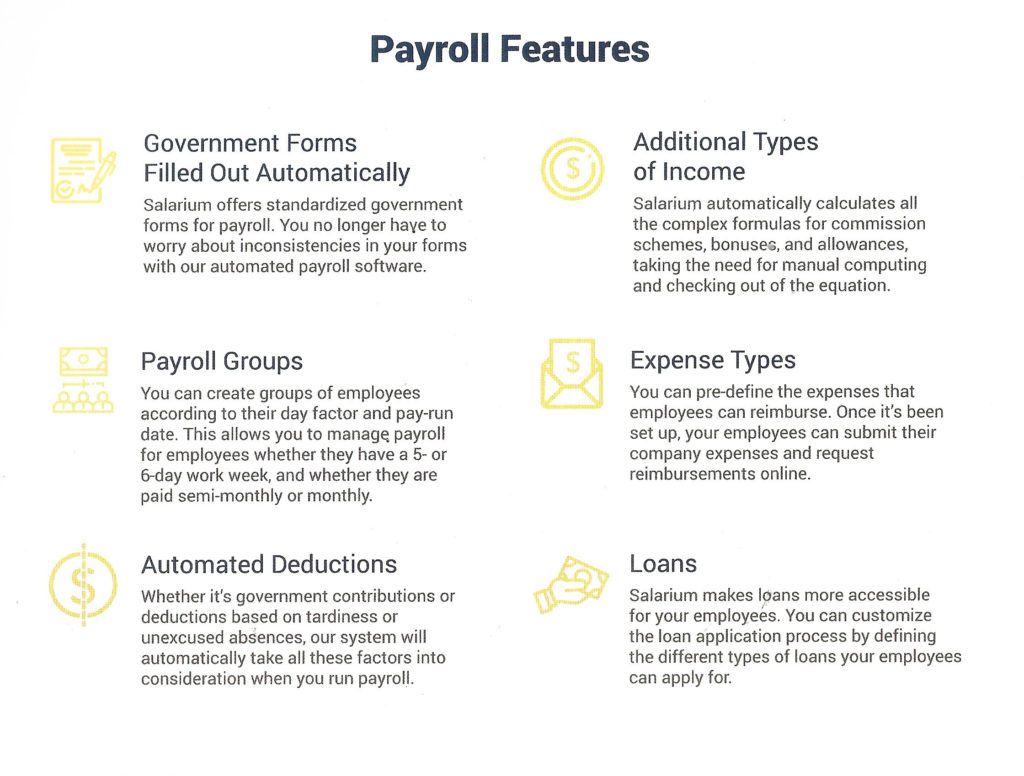 Visa all-in-one card paired with an e-wallet
No need to set up bank accounts and wait for lengthy bank processes to enroll employees, the SALPay's Visa all-in-one paired with e-wallet can disburse the exact net pay of the employees in the payroll. Within 5-7 business days, the ATM cards will be delivered to you.
SALPay powered by Union Bank
SALPay is partnered with Union Bank EON to provide a more refined digital finance experience.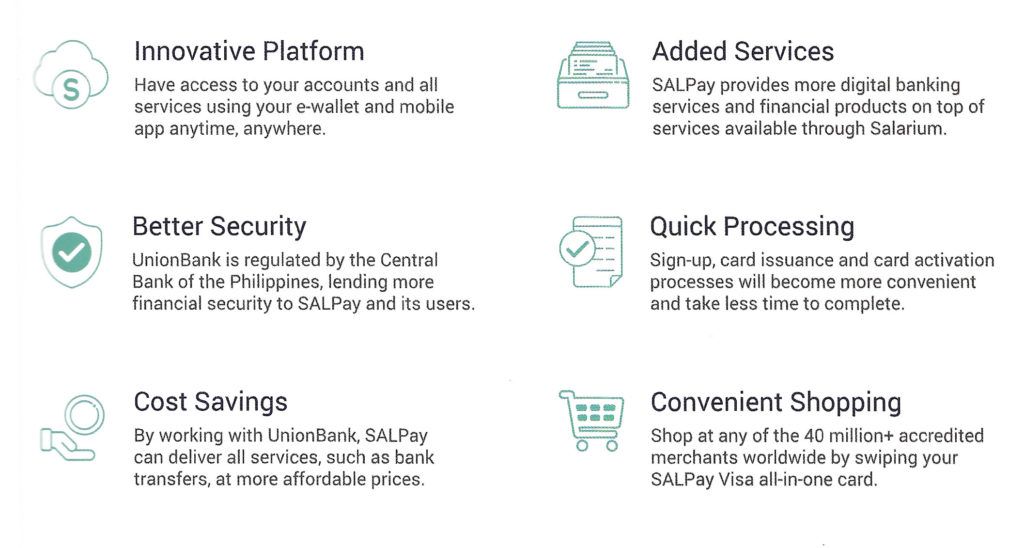 SALPay Features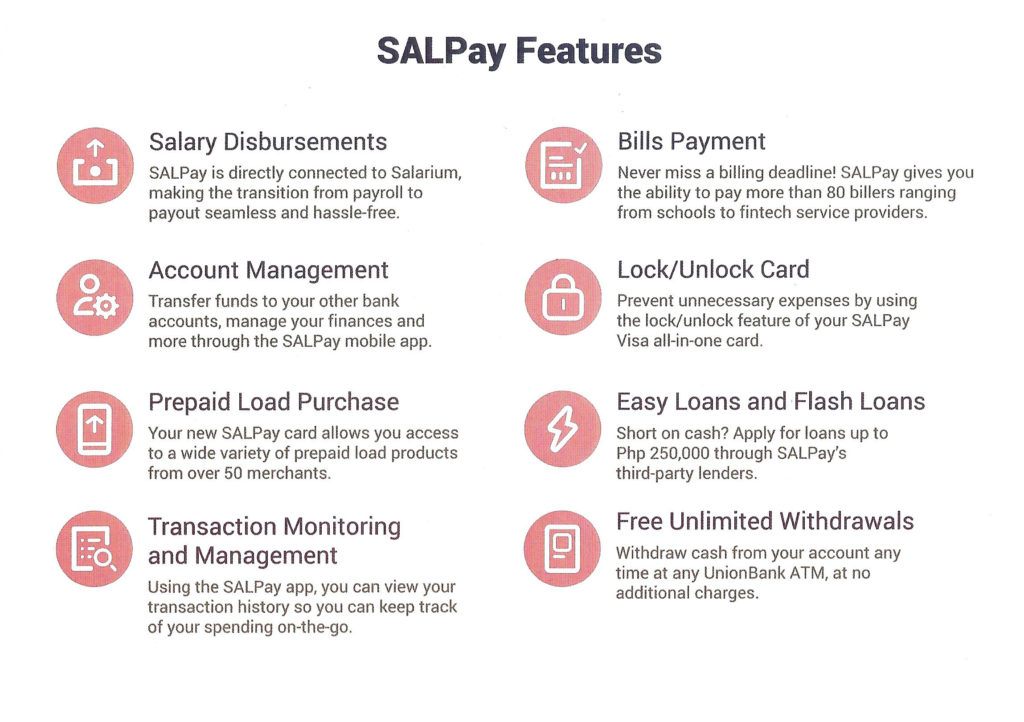 With all these great features, Salarium V3 also offers 24/7 customer support. In addition, with the use of Cloud Service; we are proactive with our data security and protection. Salarium has made it a priority to perform regular system checks to detect possible threats and resolve issues during infancy. As we always take into mind, no system is perfect; errors and problems evolve with technology, so Salarium takes all the steps to be prepared.