As a developing country, The Philippines relies heavily upon foreign aid in undertaking the volume and quantity of projects. According to the National Economic Development Authority (NEDA), 40% of the official development assistance that the Philippines has incurred is sourced from Japan, amounting to $5.84 billion in loans and $143.33 million in grants as of December 2018.

"As we assess 2018, we look at our development partners with full of appreciation and gratitude. They have been constantly beside us in our efforts to pursue much-needed reforms and both social and physical infrastructures to reach out goals."

– Ernesto Pernia, Neda chief, and Socioeconomic Planning Secretary.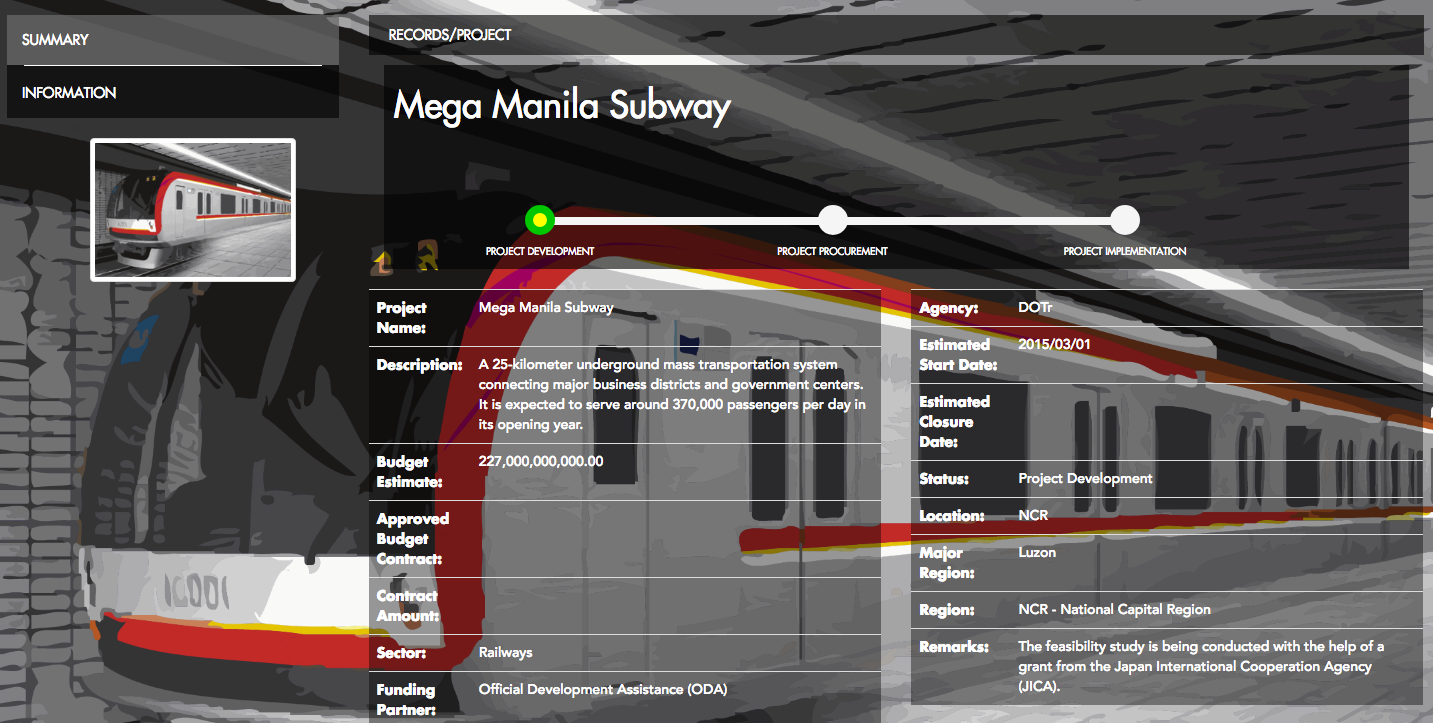 The first phase for the 25.3-kilometer Metro-Manila subway to be erected connecting Mindanao Ave. in Quezon City and FTI extension in Taguig with an extension to NAIA starting January 2019, has received P50 billion in loans from Japan on March 16. Consequently, from the World Bank; The Philippines has availed $3.13 billion in loans and grants, while Manila-based Asian Development extended $2.24 billion in loans and grants in total.
To list the top 10 ODA sources, following Japan: The United States, $806.76 million; South Korea, $659.73 million; Australia, $476.72 million; UN, $341.95; Beijing-based Infrastructure Investment Bank, $207 million; France, $191.96 million; EU, $167.39 million; China has loaned $62.09 million and provided $62.28 million in grants.
The Philippines' active ODA portfolio stood at $14.51 billion across 17 development partners and multilateral lending institutions as of September 2018. By December 2018, The country has used $12.28 billion of the loans and received $2.22 billion in grants.
Image Sources:
https://businessmirror.com.ph/wp-content/uploads/2019/06/dreamstime_s_139840088.jpg
https://newsinfo.inquirer.net/files/2018/11/Ernesto-Pernia-0824_web.jpg
https://i3.wp.com/images.gmanews.tv/webpics/2017/04/13_2017_04_18_17_28_13.png
https://reconasia-production.s3.amazonaws.com/media/filer_public/77/3b/773b17e5-2876-4aae-be58-c43f12e8bff6/gettyimages-868108142.jpg