Public schools in the Visayas will benefit from mobile technology, 21st century teaching tools and multimedia resources, as the fourth district of Leyte became the latest beneficiary of the Smart School-in-a Bag, a digital learning package donated by PLDT-Smart Foundation (PSF) to mark the fifth anniversary of Typhoon Yolanda.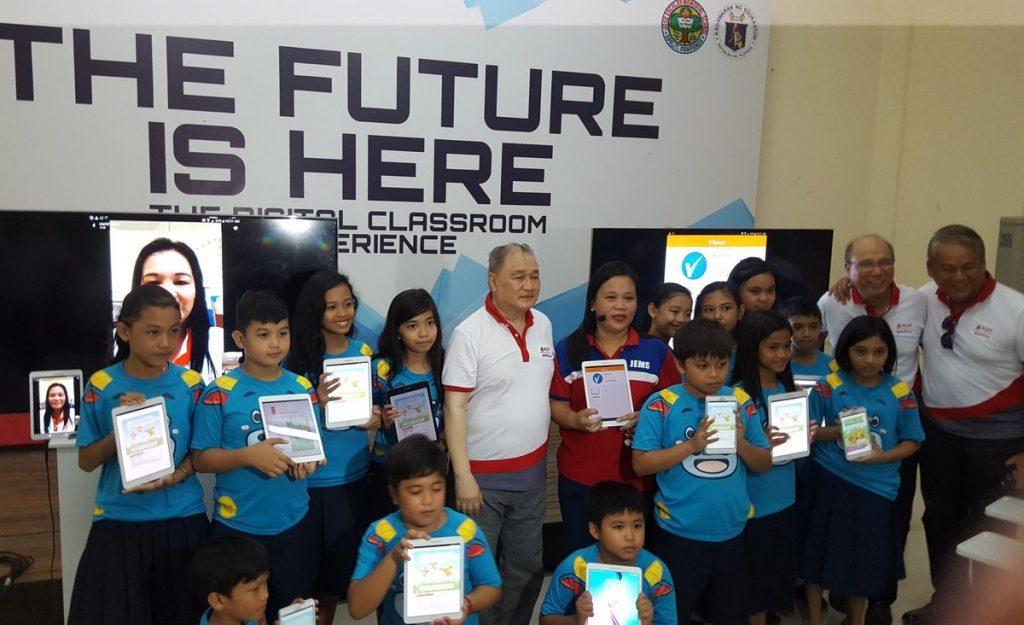 PLDT-Smart donates to the school a digital learning package which contains a projector, DVD player, a Smart Bro Pocket Wi-Fi, a teacher's laptop, and student tablets preloaded with educational content. It also comes with the Dynamic Learning Program module, teacher training courses, regular monitoring and evaluation from Smart.

Present during the turnover ceremony led by PLDTSmart Chairman and CEO, Manny V. Pangilinan, were PSF president Esther Santos, PLDT and Smart public affairs head, Ramon Isberto, Smart community partnerships head Darwin Flores and Congresswoman Lucy Torres-Gomez, who accepted the donation for her district.
Image Source:
1. https://www.rappler.com/nation/204055-photos-opening-classes-2018-deped
2. https://twitter.com/pldt/status/753415924850405376
3. https://www.bilyonaryo.com.ph/2018/11/20/why-lucy-torres-is-grateful-to-mvp/