The National Service Training Program (NSTP) has three components, Civic Welfare Training Service (CWTS), Literacy Training Service and (LTS) and Reserve Officers Training Corps (ROTC), providing military training that motivates and prepares students for national defense.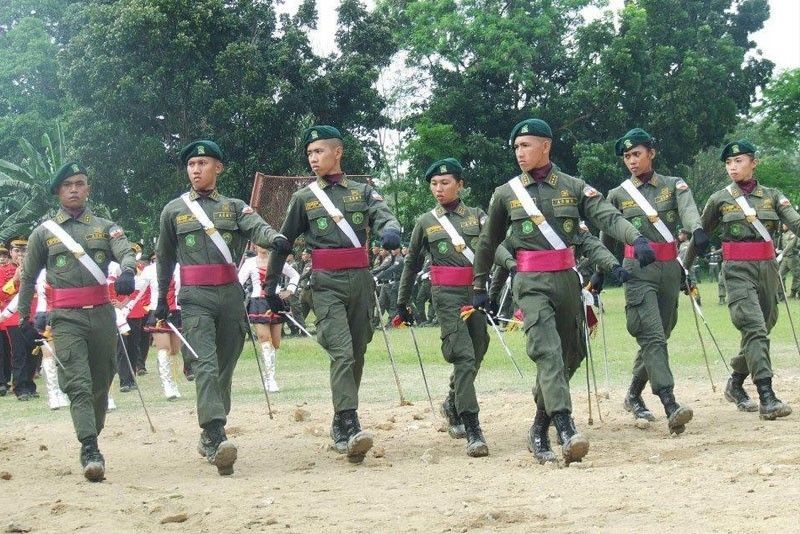 Executive Secretary, Salvador Medialdea confirmed that President Rodrigo Duterte had certified as urgent the bill requiring senior high school students to undergo military training.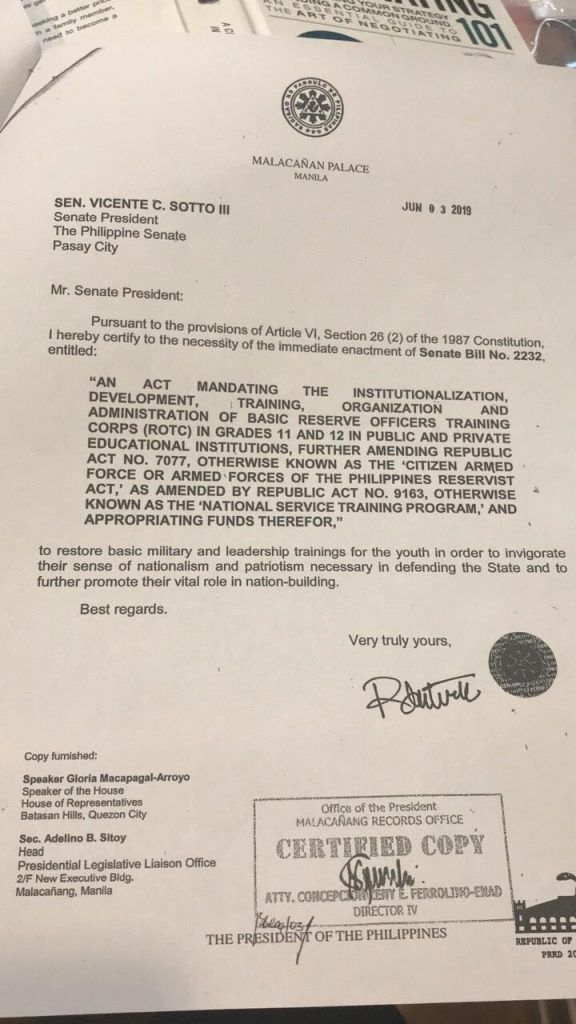 Duterte urged the Senate to immediately approve the Senate Bill (SB) 2232 in a letter dated June 3 and addressed to Senate President Vicente Sotto III, which reinstates mandatory ROTC among senior high school students.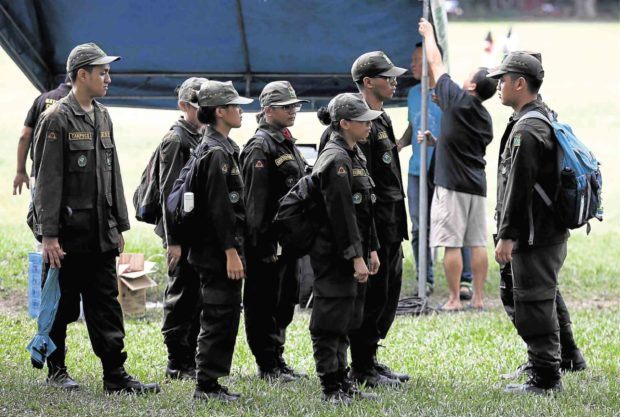 The President said that the mandatory ROTC is indeed needed so that the Filipino youth can liven up their sense of nationalism and patriotism necessary in defending the State and to further promote their role in nation-building.
Additional reports: Inquirer.net
Image source: