The Western Conference Finals was a Curry family affair with Seth Curry's Portland Trail Blazers taking on Stephen Curry's Golden State Warriors. But with the two brothers locked for an epic battle, for proud parents Dell and Sonya Curry, they made sure to represent both sons at Game 1, using a coin flip to determine who would wear which jersey. The parents even had to be creative wearing half GSW and Half Portland jerseys.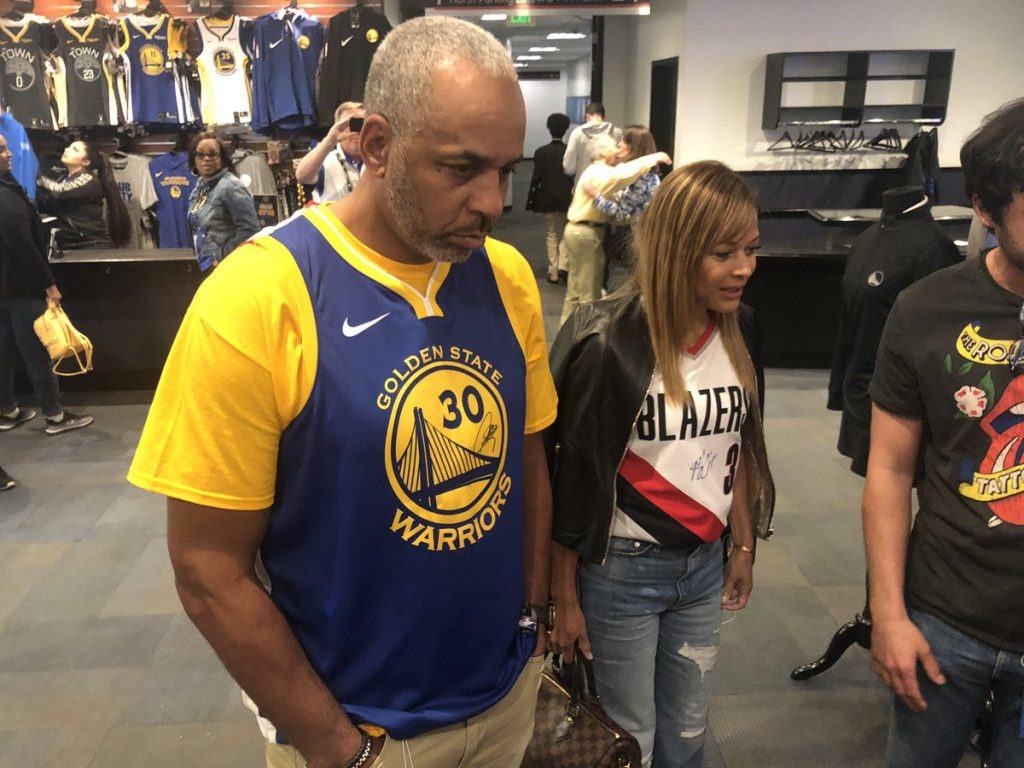 But as of this writing, older brother Steph decided to cut short this narrative of brothers competing for the chance to be in the biggest stage of the NBA. Golden State Warriors has swept the Portland Trail Blazers 4-0 with an overtime win in Portland, 119-117.
The Warriors will face the winner of the Eastern Conference finals between Toronto and Milwaukee. The Bucks lead that series 2-1 with Game 4 on Tuesday night in Canada. The Warriors erased another big deficit, coming back from 17 down after erasing an 18-point deficit in Game 3 and a 17-point hole in Game 2. "We've been here before. We've seen everything, every experience you can imagine. So we relied on that," Curry said.
The Golden State Warriors have been playing without the services of Kevin Durant (calf), Andre Iguodala (calf) and De Marcus Cousins (quad). Defying against all odds, it was the triumvirate of Step Curry, Klay Thompson and Draymond Green that carried the Bay Area Squad back in the NBA Finals. The Warriors became the first team to reach five straight finals since the Boston Celtics went to 10 in a row from 1957-66.
After the Warriors defeated the Trail Blazers, the Curry brothers met at the middle of the court, embraced and exchanged jerseys. The two also exchanged words, and an emotional Seth Curry walked off the court as his brother Stephen put on an NBA Finals hat and prepared for an interview circuit.
While speaking to ESPN's Doris Burke, the Warriors star revealed the emotional message he gave his younger brother.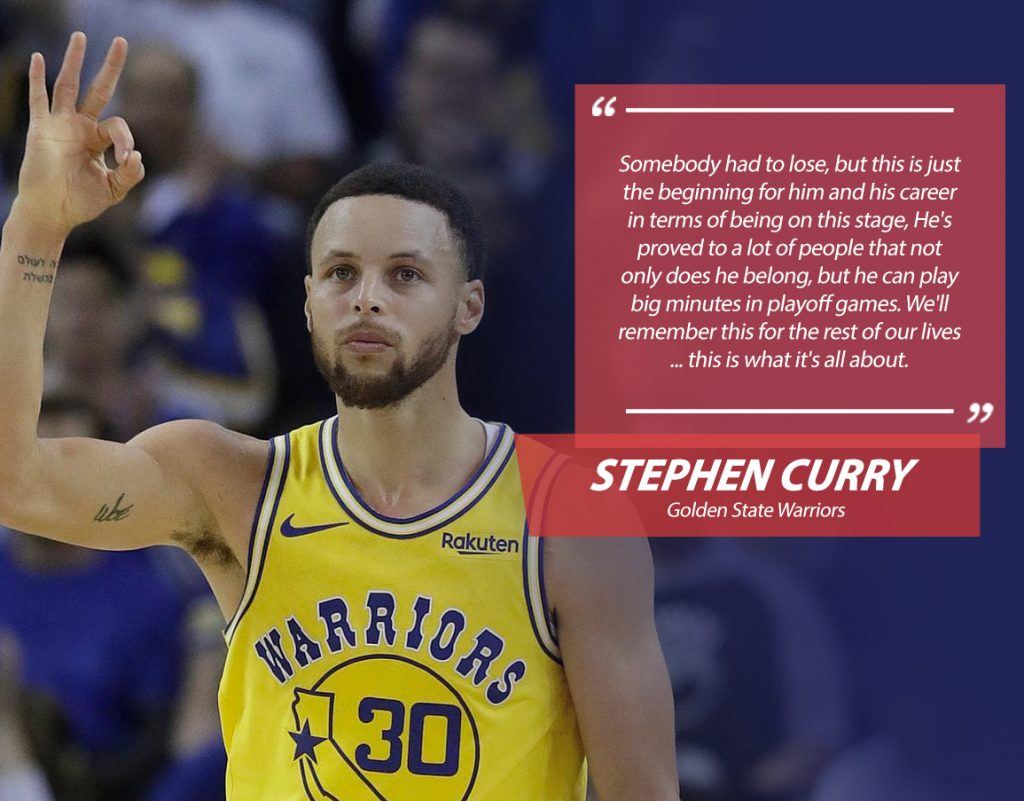 "So many years I've watched Steph play in the Western Conference final, the NBA finals — being in the crowd," 28-year-old Seth.
"It's going to be fun to be out there on the court, competing to get to the finals. It's a dream come true for us two," added the younger Curry.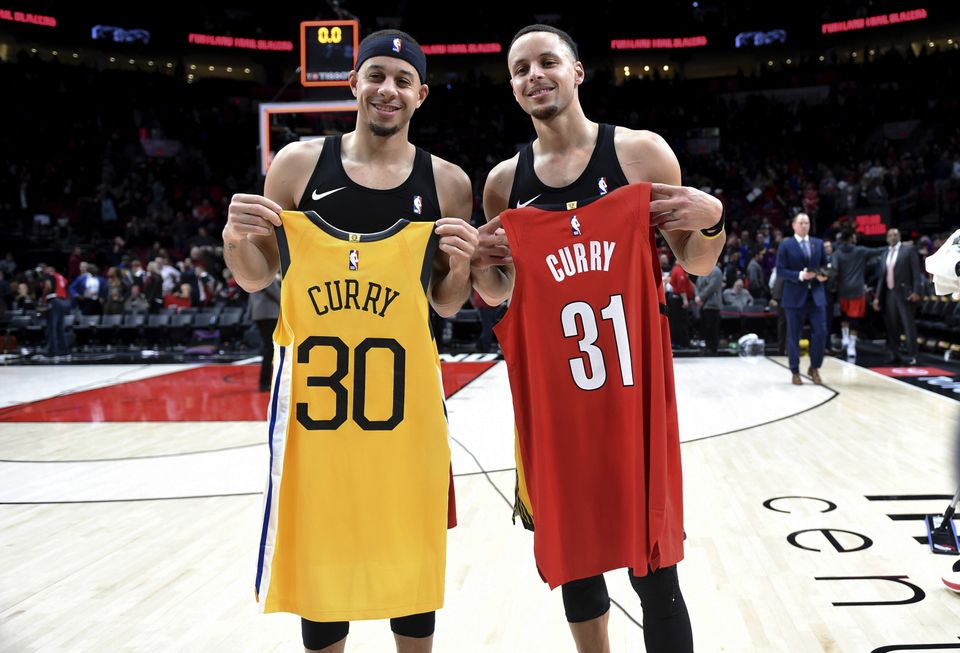 It might seem like a nightmare scenario for the brothers' parents, former Charlotte Hornets star Dell Curry and Sonya Curry, but Sonya told US sports broadcaster ESPN it was a win-win for the family. "From our end, to see both of our sons to compete at this level and for the goal to be a championship is such a blessing," she said. "We never could imagine this.
The Curry parents have been traveling the country watching their sons' playoff games.
With additional reports: ABS-CBN.com, sfgate.com, blazersedge.com
Image Source: