Last December 8 (PH ST), it announced that the 21-year-old R&B singer whose name is Gabrielle 'Gabi' Wilson – is nominated for a total of five total Grammys for her self-titled album "H.E.R" including Best New Artist, Album of the Year, and Best R&B Album.
Her collaboration piece with Daniel Caesar "Best Part" is also nominated for Best R&B performance and her single "Focus" is nominated for Best R&B song.
H.E.R just finished her "I Used To Know Her" North American tour and just kicked off her YouTube Music series titled "Road to Grammys."
Here are some things to know about H.E.R!
1. H.E.R stands for "Having Everything Revealed"
It is a bit ironic that H.E.R means "Having Everything Revealed" yet during her first projects, her label kept her identity a secret and still remained anonymous. H.E.R's first project hit the top spot on the iTunes R&B chart. With all the newfound attention, it was not that long before her audience figured out the identity of the girl behind the music.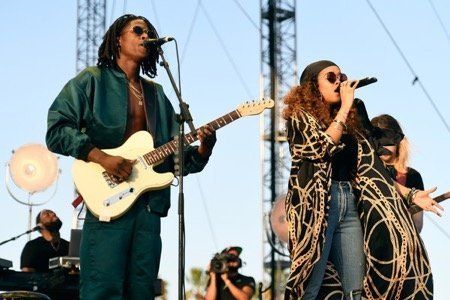 2. She was featured on the Today Show in 2007 with Alicia Keys!
When she was 10 years old, H.E.R, who was known as Gabi Wilson at that time, performed Alicia Keys' hit "No One."
She was dubbed as a 'prodigy' by host Hoda Kotb and thanked her parents for her passion for music.
3. She is multi-talented!
Not only does H.E.R have faultless singing skills, but she can also play numerous instruments including piano, drums, guitar, and bass.
During 2019 BET Awards, she remarkably had her own Prince moment when she played her electric guitar before performing her Grammy-nominated piece "Best Part" with Daniel Caesar.
4. H.E.R has A LOT of famous fans!
Alicia Keys, Janet Jackson, Rihanna, Kourtney Kardashian, Kylie, and Kendall Jenner are all vocal about their love for H.E.R!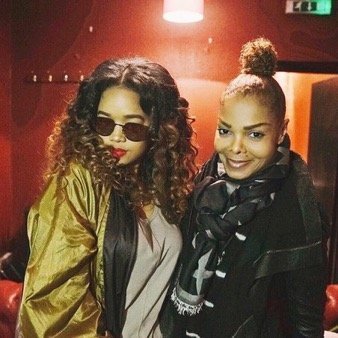 5. Yes! She is half Filipino!
Born and raised in the Bay Area to a Filipino mother and African-American father. During H.E.R's recent appearance in "The Late Late Show with James Corden", she talked about her roots and how she loves karaoke.
Many shocked this news since she is banned to talk about her roots and how she came to love music during her debut days.
With reports from: https://people.com/music/grammys-2019-her-what-to-know/
Photos: Billboard, zimbo.com, kissydenise.com