Pasig City—January 02, 2018—Louie Sangalang, a multi-sport athlete, has accomplished so much in his life. And at age 40, stopping seems nowhere in sight for him as he continues to make strides among different facets in life, including the fierce arena, where intellect and strength are always tested—the mixed martial arts.
Mixed martial arts, also known as MMA, is a full-combat sport where two fighters attempt to achieve dominance over one another using techniques from various combat sports and martial arts. Considered to be one of the fastest growing and most popular sports in the world, MMA has only started to get recognition in the Philippines in the last few years.
One of the people who took an interest in the sport when it was just taking off in the country is Sangalang. "The sport was fascinating to me. I was encouraged with a group of people I was a part of, to do martial arts. Being the young guys that we were, we started practicing in the streets," he recalled.
From a young aspirant, Sangalang rose to the occasion becoming the first Featherweight Champion in the national arena.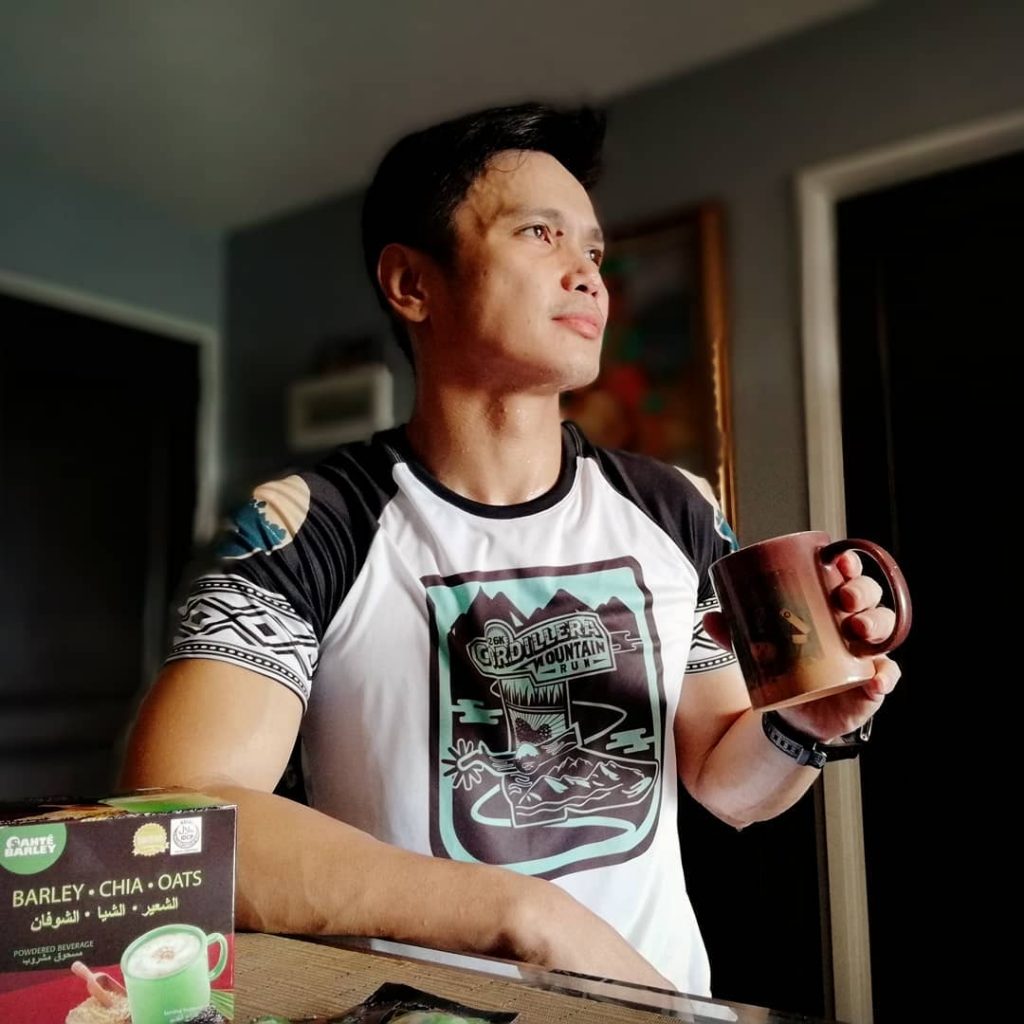 Going through cancer
Before MMA, Sangalang was already active in different sports. In college, he was a part of the dragonboat rowing team of De La Salle University (DLSU). He was also a member of the arnis and track teams of La Salle Green Hills. However, the life of the sports enthusiast took an unexpected turn when he was diagnosed with cancer—specifically, acute adenocarcinoma of the appendix or appendiceal cancer before graduating from DLSU.
However, Sangalang did not let what seems to be the biggest challenge in his life get to him. While going through the process of recovery, he took an interest in jujitsu, wrestling, boxing, and kickboxing. This eventually became an avenue for him to pursue martial arts.
Sangalang's liking for the sport was further strengthened when his schoolmate organized the local promotion for the Ultimate Reality Combat Championship (URCC.)
"After witnessing the first edition of URCC live, I remember telling myself that I will join the next one. From there, I joined the second, fourth, fifth and the sixth editions, and that's how I got into MMA full-time," Sangalang added.
Training for a fight
Sangalang explained that pursuing MMA entails that you know the different disciplines involved in the sport. They can be generally classified as striking and grappling skills.
"Grappling is when you're on the ground and you try to submit your opponent with a choke or a lock. Stand up is more of striking. These skills are related to boxing or kickboxing," said Sangalang.
However, MMA is not grappling and striking alone. It also requires mental strength and focus. For Sangalang, this mindset translates to putting together different disciplines to win the fight. For instance, a bit of muay thai, taekwondo, and karate does the trick for striking while judo, aikido, jujitsu, wrestling, and combat sambo for grappling.
In preparing for a match, the multi-sport athlete explained that it is ideal to have an 8-week to 12-week fight camp with the assumption that the fighter already knows the basics.
"You need to know the disciplines like the ground and stand up game before you become a professional," said Sangalang.
No matter how good you are at the sport, on the other hand, injuries are hard to avoid. In fact, most injuries according to Sangalang happen in fight camp, and he is no newbie when it comes to these things. He shared that he popped two of his ribs, broke the tip of his nose, and sprained his joints, fingers, wrists, and ankles, among many others, during his training sessions and fights.
"What happens in fight camp is that the training is brought to an extreme level so, that when you're in the actual match, it's just a walk in the park for you. Maraming kasabihan na if you love your team mate, sasaktan mo siya. Some camps actually don't encourage you to apologize."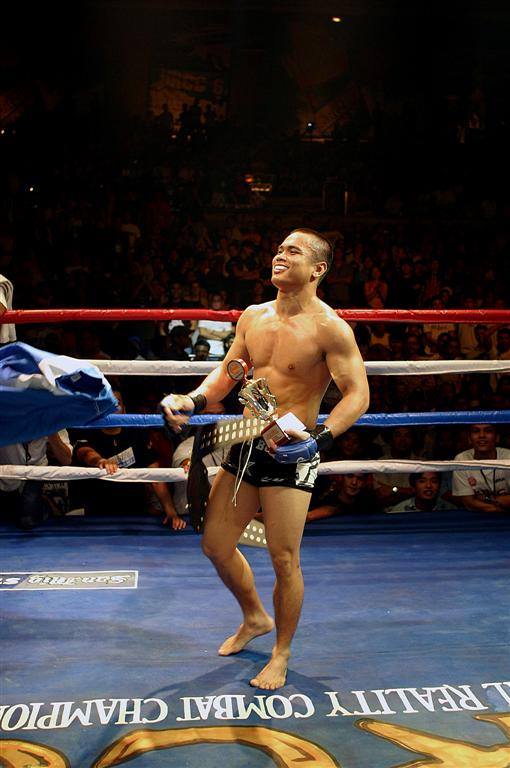 More than just a sport
More than the physical pain that injuries and bruises inflicted on Sangalang's body, he also went through emotional troubles. He noted that growing up, he had a lot of angsts, and the sport was one of the things that helped him get through it.
"I had to cope with so many things during my adolescent years. Being an achiever, being away from my family since they were in the province while I was here [in Manila] trying to fit in. Martial arts was one of the many things that helped me establish myself," said Sangalang.
The sport also became his anchor when he got sick. "I wanted to be physically fit, I wanted to fight this illness. It became a metaphor to me," he said.
While healing, this became the young Sangalang's mindset as he expelled all his frustrations about the world.
Being a mentor
Overcoming his troubles in life prove to be well worth it when he became a champion in his weight class, which he shared was his favorite moment as an MMA fighter. But more than that, he also wants to help create titleholders in the future.
"I want to build an international champion locally, whether that's me or somebody else. I prefer if it is someone else and for that person to be recognized. I was fortunate to witness the evolution [of the sport.] Your sponsors are just coming in, you don't make a lot of money yet. I want that market to grow. We have so many talents," said Sangalang.
Sangalang understands that his physical being will weaken as he gets older. But, one thing that he would like to avoid is for his mental faculties to deteriorate. That is why he is doing everything in his power to share his knowledge and skills.
"I want to be remembered as a mentor. I want to be someone who shared unselfishly what I have learned and imparted values to others. Coming from a period when my life was a mess, I want to mold people and guide them in times of their lives not as a champion but as a mentor," said Sangalang.
Sangalang is slated to teach at Elite Fit in Santé Fitness Lab in Vermosa Sports Hub. He is part of the Santé Fight Team, an initiative of Santé, a company that provides premier organic health and wellness products and services designed to improve the quality of life of people. It aims to support more athletes in other sports, which in turn inspire more distributors and Santé product users.
Aside from being an MMA fighter, Sangalang is also a triathlete. He is a part of the Santé Barley Tri-team, a triathlon team founded by Joey Marcelo, CEO of Santé. The company believes that optimal health is not only achieved through proper nutrition but also by participating in various sports events.