For Barangay Pio del Pilar's Kagawad Eloisa Kathleen Nicolai M. Deferia, being a public servant is a calling and a devotion. Voted as the number 1 Kagawad in Barangay Pio del Pilar, this young official has a proven track record that endeared her to her constituents.
Last October 20, 2018, during her birthday celebration, which was attended by her co-government workers, family and friends, the ever-dynamic Kagawad was full of energy and happiness, attending to guests and well-wisher's alike.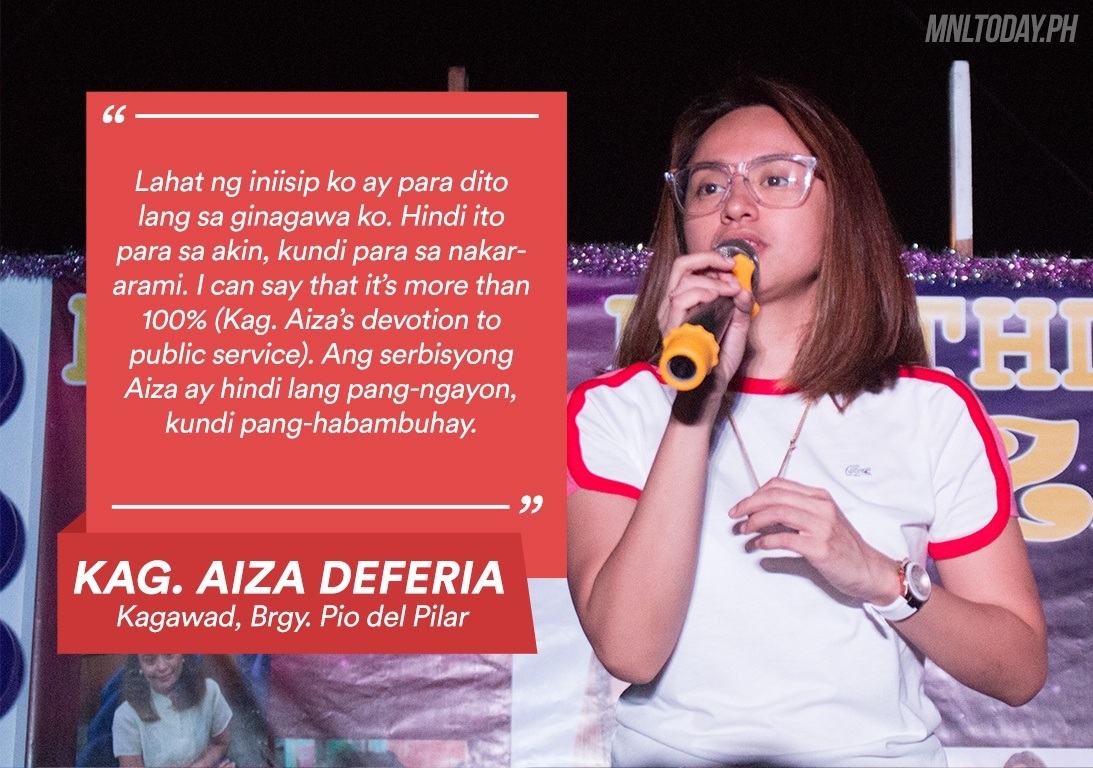 Kagawad Deferia is very positive on the future of Barangay Pio del Pilar. "Nakikita ko ang aking barangay na isang masaya at nagkakaisang miyembro ng komunidad" shared Deferia. Thus, she is more inspired and motivated to work hard for the betterment of her constituents.
Photos and Video: Shena Formanes
Interview by: Carissa Maranga