The Department of Trade and Industry (DTI) is bringing more products from Boracay to malls and supermarkets in key cities in the country as part of its assistance program following the closure of the island to tourists.
The DTI recently opened the Bagong Buhay Boracay store in Makati which features food delicacies, wearables, fashion accessories, home décor and souvenir products from 21 micro small and medium enterprises (MSMEs) from Boracay.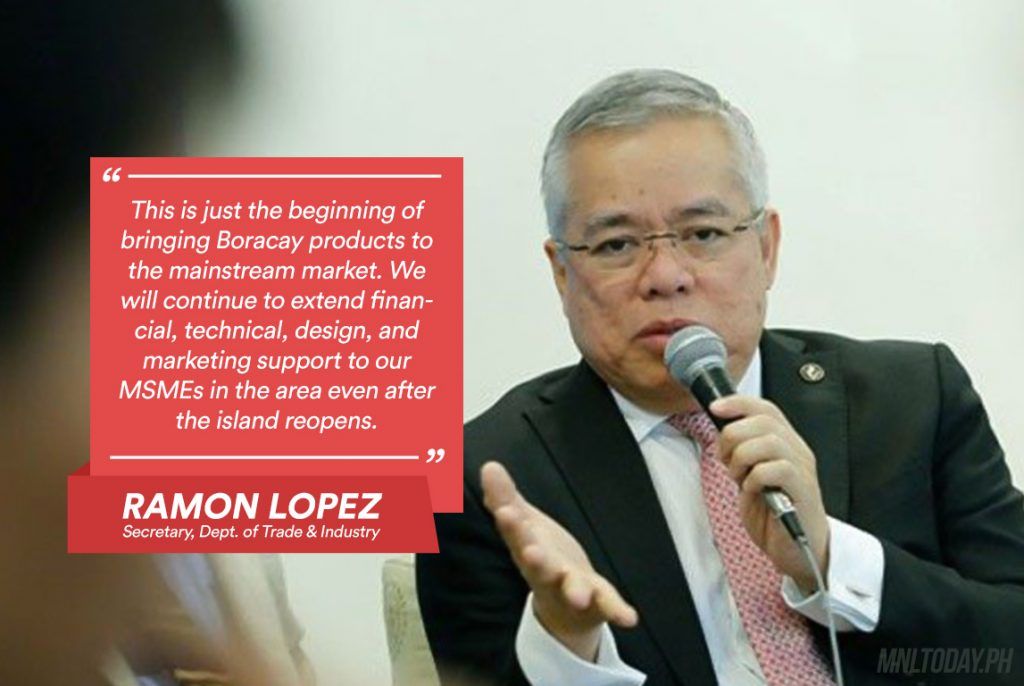 DTI said it is essential to provide new market access to the MSMEs from Boracay as they primarily depend on their daily income to survive. "We guarantee our MSMEs that DTI will keep on providing holistic assistance for their products in terms of microfinancing support through the "Pondo sa Pagbabago at Pag-asenso, product development, and innovation. Apart from these, we also help them in branding, marketing strategy development, and market access through Go Lokal! Stores as well as of One Town, One Product Philippine hub" added Lopez.
In addition to malls and supermarkets, Boracay products will also be strategically placed in pasalubong centers in airports, seaports and jetty ports in Manila, Cebu and Iloilo.
Lopez earlier estimated that about 430 entrepreneurs in the gifts and souvenirs sector alone would be affected by Boracay's closure. That is why DTI is launching activities and events to bring Boracay experience to the metro. "We will have Boracay Festivals in Manila wherein apart from the products we can buy in the island, we will also bring in the "Boracay activities" such as fire dancing, tattoo artists, hair braiders, caricature artists among others" shared Lopez.
With reports from: Richmond Mercurio, The Philippine Star
Photos: Philstar, ShoppersGuide