I can say that I love nice watches. I am not the typical watch collector but I am always fond of things that has a story behind it.
From shoes, bags, shirts, for me, it's not just the brand. It's always what the brand tells. That is why when I learned about Ibarra, I got curious and started to research about it.
Aside from being endorsed by President Rodrigo Duterte, I first came to know about Ibarra when it was posted in the social media of a leather craftsman, Eric Corpuz. I fell in love more with the brand when I discovered that it is the country's first luxury brand watch. I have always take pride with Filipino's craftsmanship and creativity and I always see to it that I don't just do lip service. If my savings permits me, I will support these type of products and brands.
Ibarra prides itself as the first locally-assembled Filipino watch brand, which continues to develop through research and innovation. With world-class craftsmanship and universally appealing designs, the brand is able to compete with existing global brands and provide quality time keeping.
The Ibarra watch is named after the iconic protagonist in Jose Rizal's seminal novel "Noli Me Tangere." Designed and developed by a group of Filipino entrepreneurs led by Nico Moreno, the watch is touted as the first locally crafted dress watch for that meticulous Filipino taste.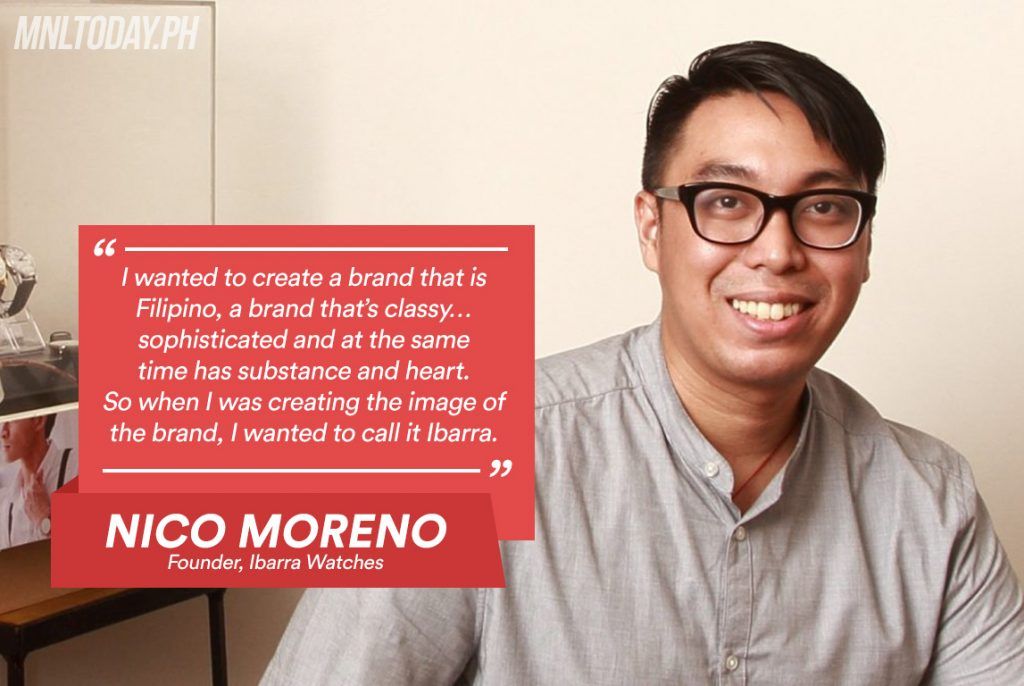 Moreno, a former employee of Nestle Philippines turned entrepreneur said his watch journey began about five years ago, when he couldn't find an elegant timepiece that carried a distinctly Filipino brand. Right away he saw the opportunity. Using his manufacturing background and a deep passion for watches, he created the Ibarra watch and developed a prototype assembled in China.
Moreno and his business partners say they chose the name Ibarra because it connotes "a classic Filipino gentleman who possesses a strong and sophisticated demeanor, well-educated, and one who is both a visionary and a dreamer, not only for himself, but for the community."
During my 39th birthday, I got a sweet surprise from my loving wife Lhara when she gave me a gift. It was an Ibarra Plaridel Automatic. Beaming with happiness and pride, I am sharing with you the unboxing of Ibarra – Paridel.
The Plaridel is Ibarra's first automatic model. It manifests Ibarra's passion for timeless pieces with its classic arabic numeral markers and domed hesalite crystal. The Plaridel is the perfect fit for watch enthusiasts who value elegance, reliability, and craftsmanship.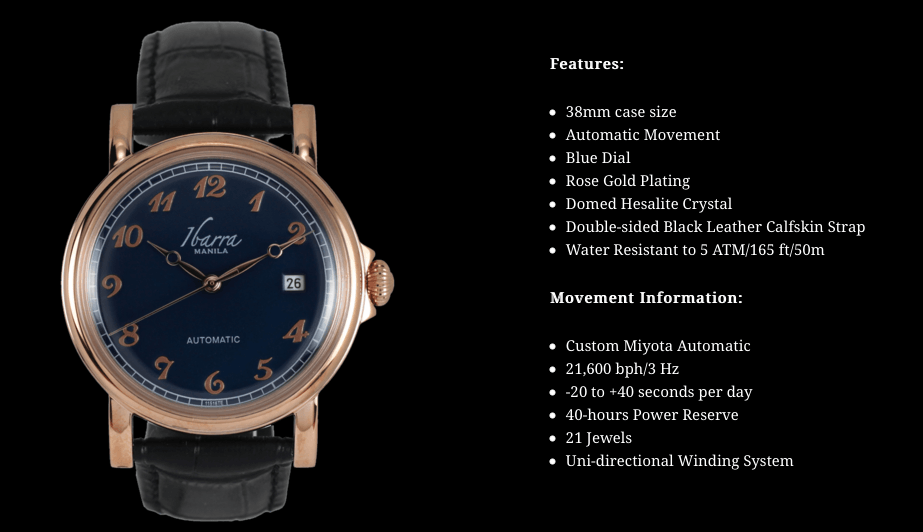 The Plaridel model can be compared to other international brands. Priced at P 18,499.75, the watch can be a perfect gift to your loved ones for any occasions. What's great about Ibarra watches is that they bring statement, without compromising on quality and sophistication. Like the best luxury timepieces on the market, the Ibarra watches use a Swiss Quartz movement, to assure accuracy and precision in measuring time, housed in the 7mm-thick case. Aside from leather straps, the surface of the watch is made from sapphire glass crystal to prevent any form of scratches on the face and a water resistance of as deep as 50 meters.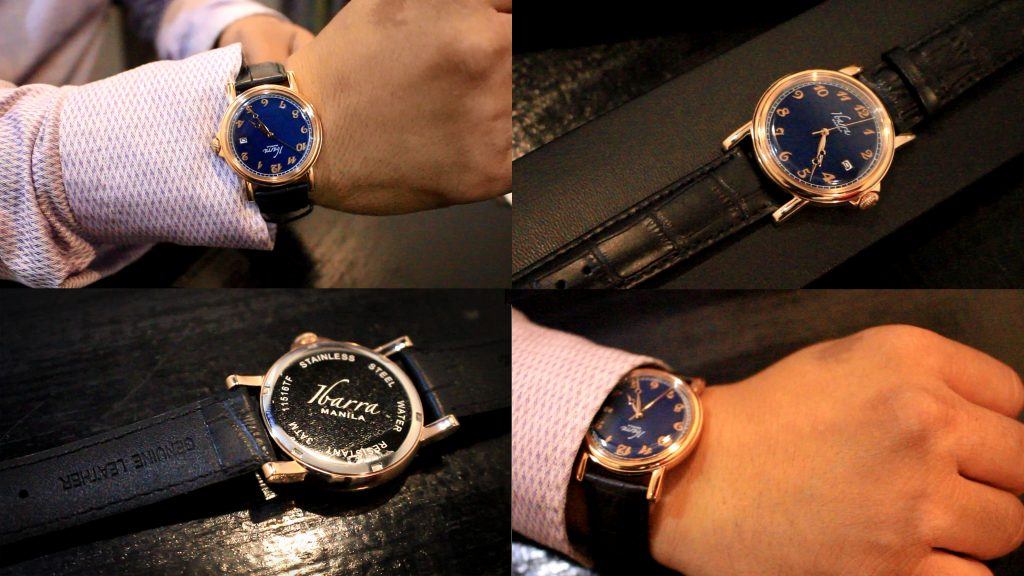 Ibarra Manila watches are available online on their website, and on Zalora. You can also check them out on display at Talas Manileño Barbershop in Cubao Expo.
Photo and Video: Ej Dy Buncio
With additional reports from: wheninmanila.com, gmanetwork.com