Business tycoon and sports enthusiast, Manny V. Pangilinan, is set to endow P20M in support of future projects of Ricky Vargas, the newly elected president of the Philippine Olympic Committee (POC).
The pledge was announced by MVP during the election of POC's top post held recently at the Wack Wack Golf and Country Club.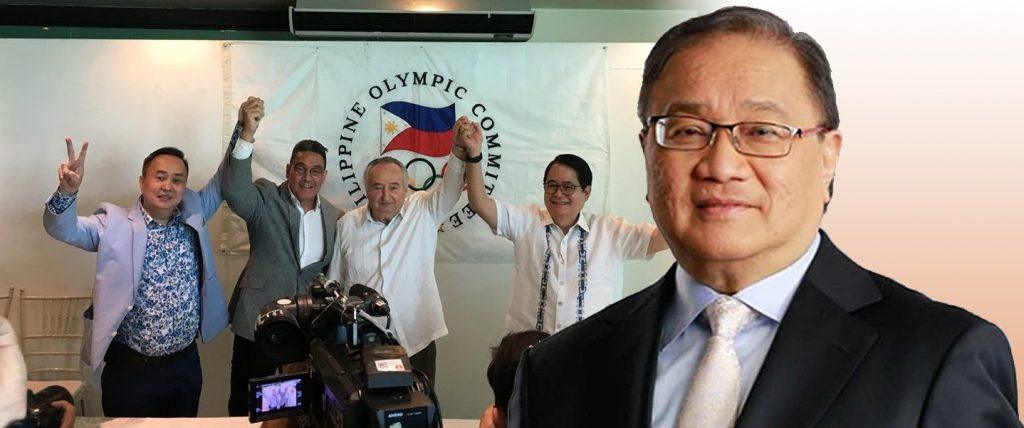 Vargas said that MVP's donation will be added to the annual funds allocated for national sports associations (NSAs). A portion of it will also be spent for the renovation of POC's office located at the PhilSports Arena.
"There's no other (POC) office that we know of. But, we will make it nicer and more millennial," added Vargas.
Meanwhile, as the new POC president, Vargas noted the challenges the office demands particularly since he also handles positions in other sports organizations. Aside from his new post, he is both the chairman of the Philippine Basketball Association (PBA) and the president of Association of the Boxing Alliances of the Philippines.
"It's a wonderful gift but, I also consider it as a big responsibility. I hope that I can live up to the expectations of those who supported me, especially the core group, who believed in me and Bambol (Tolentino, newly-elected POC czar)," he added.
Vargas was elected POC president last February 23, unseating incumbent Jose "Peping" Cojuangco Jr. underscoring the clamor for change and reform in the leadership of Philippine sports. He pulled off a decisive victory, with members of the General Assembly voting 24-15, in a re-election ordered by the court following complaints and questions on eligibility that reached the International Olympic Committee.
Vargas' victory ended the 12-year tenure of Cojuangco.
WITH REPORTS FROM: Abac Cordero, The Philippine Star
PHOTOS FROM: Nuki Sabio PBA, http://primer.com.ph/, http://sports.inquirer.net, https://upload.wikimedia.org