Fujitsu Philippines' latest JAIMS scholar describes his drive towards shaping a brighter future for Leyte
Three years ago, the people of the province of Leyte experienced the onslaught of Typhoon Yolanda, one of the most intense cyclones on record ever to strike the Philippines. This tropical storm left a trail of massive destruction and death, which numbered in the hundreds, and cost the country billions in damage.
Despite all the death and destruction, Leyte today offers a striking image of a community that continues to show resilience as it rebuilds itself from the rubble. With its people's strength, as well as the support from both here and all over the world, the people of Leyte are rehabilitating their lives and their province.
For a local who has experienced and observed the progress of the province, Jose Marianito "Joma" Palana, 47 believes that a sustainable livelihood is one important way that the people of Leyte can help strengthen their development and rehabilitation. He believes that this will provide a long-term support for the community.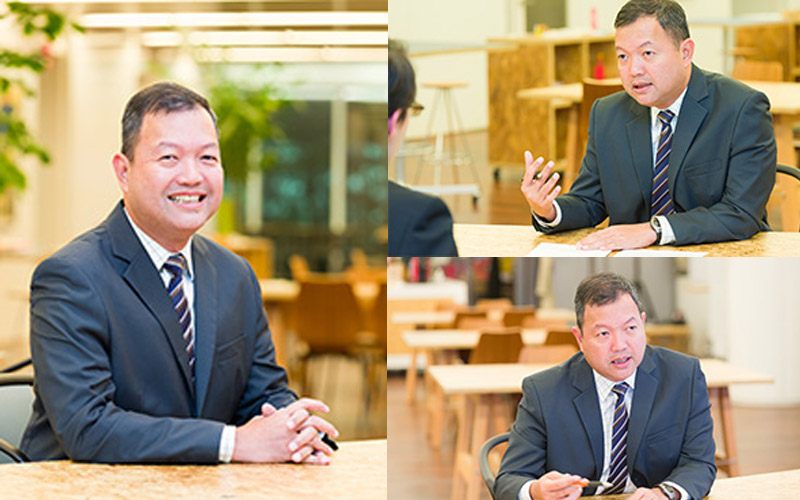 Palana sought to turn this vision into a reality as he founded the Tindog Tolosa Consumers Cooperative (TTCC). The cooperative works as a savings association and a community store for the residents of Tolosa, a coastal town in the eastern part of Leyte island, where the typhoon made landfall.
With its tax-exempt privileges, TTCC provides residents with basic goods at a cheaper price. The association also encourages them to save by providing a savings facility, especially since there are no banks in the area yet. The cooperative is also a means for people to avail of mutual assistance in case of emergencies through contributions made by the people in and around the community.
Funds collected are also utilized to conduct livelihood training programs and to provide the initial capital for livelihood projects.
"Our cooperative aims to give the people with a sense of optimism and solidarity. We want to give them support and encouragement in their struggle of lifting themselves out of poverty," said Palana.
This advocacy earned Palana the distinction as one of the scholars and alumni of Fujitsu-JAIMS Foundation, a non-profit educational institution that develops "knowledge leaders," or individuals who aspire to create an impact in the community.
With Palana's inspiring work for the benefit of the people of Tolosa, the three-month course allowed him to harness and leverage personal and organizational knowledge, as well as creativity to further develop the cooperative.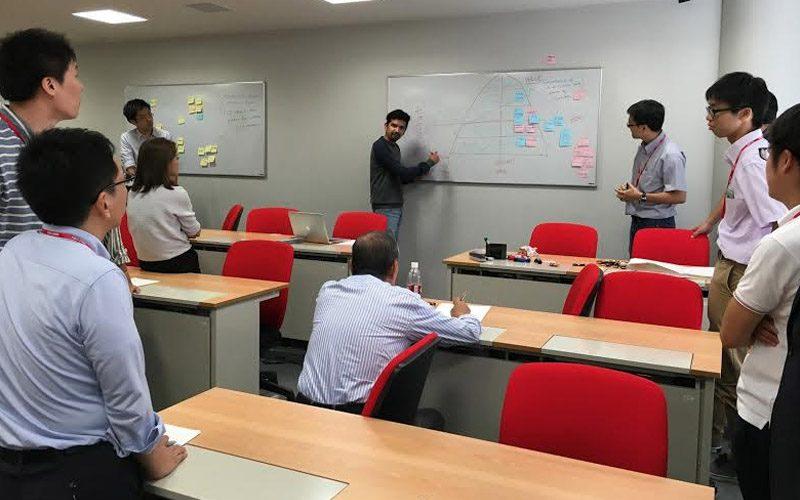 "As an alumnus of Fujitsu-JAIMS' Fall Semester, I was able to learn a lot of innovative concepts that can be applied for TTCC. After the program, I was inspired to take on bigger steps for our association," Palana said.
According to Palana, the entire 15-week program aimed at enhancing international understanding and cross-cultural communication through several modules with various subjects in Management Theory, Liberal Arts, and Methodologies, interspersed among different countries.
Along with Palana, 20 other scholars from Japan, Indonesia, Vietnam, Thailand, Taiwan, Malaysia, and Hawaii also participated in the program. They traveled to Tokyo, Hawaii, Singapore, and Thailand to gain first-hand experience of different cultures as part of each of the modules.
"With Fujitsu-JAIMS program, I was able to have a good understanding of some cultural practices, and even behaviors, applicable to address some of the social issues in the country. I will, definitely, apply these learnings as we continue our advocacy in Tolosa," Palana said.
As of the moment, TTCC is focused in a single community. However, Palana, together with his colleagues, plan to further expand the effort to the other neighboring communities in Leyte.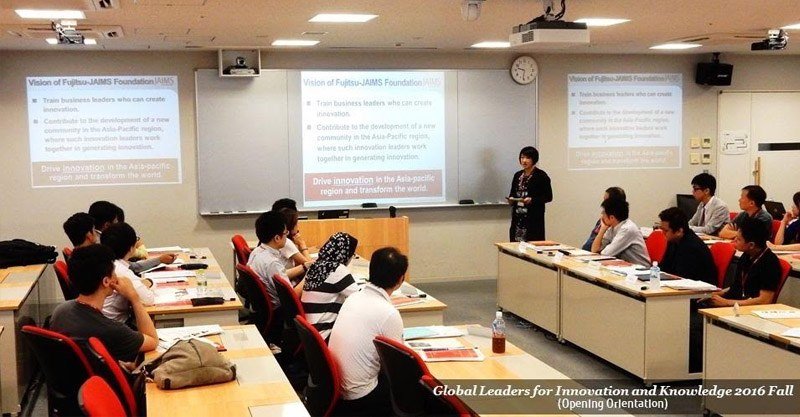 Meanwhile, Fujitsu Global, a leading provider of customer-focused IT and communications solutions for the global marketplace, has also extended support for Leyte. After the onslaught of Typhoon Yolanda, the company organized fundraising events to raise donations for Yolanda survivors. More so, Fujitsu Philippines, Inc.'s employees donated funds to Habitat for Humanity, a non-profit organization that also raised aids in time for the Christmas season in 2013.
These kinds of initiatives are one with the main thrusts of Fujitsu-JAIMS, which develops knowledge leaders from all countries who will cross timelines and geographical boundaries to effectively build organizations, conduct business, and improve the communities around them.
Established in 1972 in the Honolulu suburb of Hawaii Kai, Fujitsu-JAIMS offers an annual scholarship for post-graduate individuals. It aims to develop their global mindset, intellect, emotional intelligence, and "phronetic" leadership skills, such as leadership by means of "practical wisdom," through academic and short-term programs.
To know more about Fujitsu-JAIMS Scholarship program, visit the Fujitsu Philippines website at http://www.fujitsu.com/ph/.